MHI Thermal Systems certified for Automotive SPICE Ver. 3 compliance
This verifies that MHI's electric compressor is compliant for almost 17 processes, including software competency testing and quality assurance.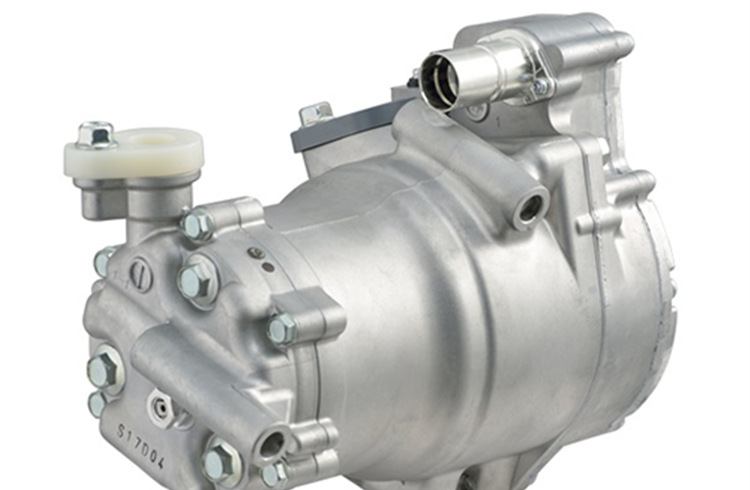 MHI Thermal Systems (MTH), a group company of Mitsubishi Heavy Industries (MHI), has received certification for its electric compressor for automotive air-conditioners as compliant with Version 3 (Level 3) of Automotive SPICE (Software Process Improvement and Capability dEtermination), the industry standard for the in-vehicle software development process jointly formulated by European car manufacturers (finished vehicles).
Certification was provided by DNV GL, a third-party certifying body based in Norway, and will enhance MTH's overall competitiveness in Europe and the global market.
The certification for Automotive SPICE Ver. 3 verifies Level 3 compliance for 17 processes, including project management, software requirement analysis, software architecture design, software integration and integration testing, software competency testing, and quality assurance.
MHI Thermal Systems merged with MHI Automotive Thermal Systems(MCCJ), a specialist in automotive air-conditioning systems, effective January 1, 2018. The consolidation of technologies and business resources broadened the business scope and enhanced efficiency, and the company has worked to strengthen its global competitiveness.
This certification is a reflection of those measures, and going forward MTH says it will utilise its objectively verified advanced technology development capabilities to target the automobile manufacturers for whom Automotive SPICE Ver. 3 certification is an essential requirement in a supplier, and uncover demand in Japanese and overseas markets for increasingly sophisticated car air conditioner electronic control technologies.
This also marks as a precedent to more advanced in-vehicle device software development process in line with the rapid computerisation of automobiles.
RELATED ARTICLES