Mahindra looking to set up second plant in Michigan
M&M's US subsidiary explores setting up a second plant in Michigan if it bags the $ 6 billion (Rs 37,902 crore) contract to produce and supply Next Generation Delivery Vehicles to the United States Postal Service.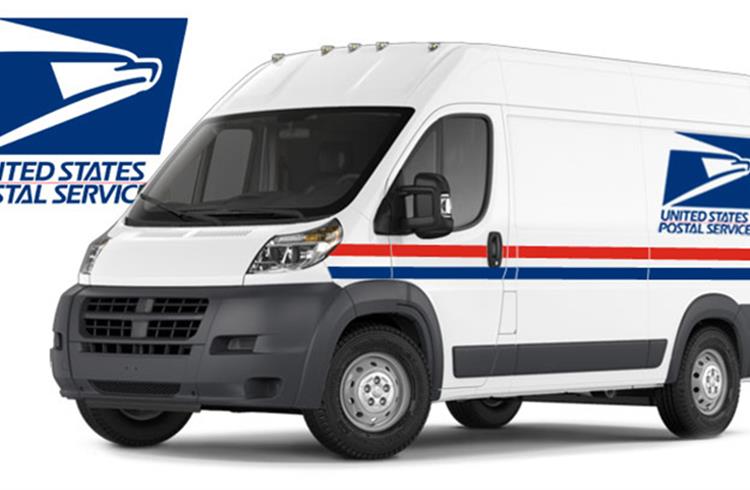 A little over two-and-a-half years after the United States Postal Service (USPS) announced that Mahindra Automotive North America (MANA), Mahindra & Mahindra's subsidiary in the US, had been selected to deliver NGDV (Next Generation Delivery Vehicle) prototype vehicles for testing, it is learnt that MANA, which has a manufacturing plant at Auburn Hills, Michigan is looking to set up a second plant in Michigan.
As per an Automotive News report, MANA is eyeing three possible sites – in Detroit, Oakland County and Genesee County – to build a brand-new assembly facility, that it if it bags the $6 billion (Rs 37,902 crore) supply order for NGDVs from USPS. This was stated by Rick Haas, president and CEO, MANA, at a meeting at the Troy Chamber of Commerce on May 1.
Rick Haas, president and CEO, Mahindra Automotive North America.
Haas said that the USPS contract for NGDVs could indicate the direction the company takes in the future. As is known, in March 2018, MANA commenced assembly operations of the Mahindra Roxor off-roader at its new plant in Auburn Hills.
Haas was reported to have said, "If we get a piece of that or all of that contract, that opens a bunch of doors, shuts a few other ones. If we don't get it, it shuts some doors, opens some other ones. So we're going to evaluate it all."
Mahindra is among the six vehicle OEMs chosen by the USPS to produce prototypes for testing and evaluation. The winner of the contract, which includes supplies of parts for a a 20-year period, to build 180,000 NGDVs over a six-year period, will be decided between June and September. They will replace the ageing Grumman Long Life Vehicle light transport truck, which was designed as a mail truck with its highlights being easy serviceability, smooth handling in confined areas and economical operation.
Mahindra's engineering and design proposal for the NGDV was led by its Southeast Michigan-based Mahindra North American Technical Center (MNATC). Headquartered in Troy, Michigan, MNATC has leveraged the significant pool of automotive engineering talent that thrives in the Detroit area to create innovative vehicle designs for the U.S. market. MNATC's team submitted a proposal to the USPS emphasising safety, ergonomics and fuel economy all within a ground-up approach to vehicle integration.
MNATC was also instrumental in developing the Mahindra Marazzo MPV launched in the Indian market.
Six products under development at MNATC
Addressing business executives and industry professionals at the Troy Chamber of Commerce, Haas is reported to have said that Mahindra is currently developing six different products at MNATC. These, he said, could be produced along with the manufacture of the NGDV for the US Postal Service at the second plant.
"The question is which ones do you start to push," Haas said. "It's going to depend on what happens over the summer," the Automotive News reported.
Without specifying which of the three sites MANA favours for its second manufacturing plant, Haas did say that they are all brownfield locations that call for redevelopment and that economic development representatives from North Carolina, South Carolina, Arizona and Wisconsin are keen on having MANA set up a facility in their states.
Rick Haas has been instrumental in driving a Make in America programme. In November 2018, the National Association of Manufacturers (NAM) named Haas to the NAM Board of Directors. In a release, NAM said, "As an NAM board member, Haas will work to advance a manufacturing policy agenda that promotes growth and prosperity for all Americans."
The NAM is the largest industrial trade association in the United States and the nation's leading advocate for manufacturing. The NAM's 14,000 members include some of the world's most iconic brands, and more than 90 percent of its members are small and medium-sized businesses.
Roxor production underway at 30 a day
Meanwhile, MANA's plant in Auburn Hills is rolling out over 30 Roxors each day. There are plans to begin assembly of a Roxor with an automatic transmission very soon.
The Roxor is based on the Thar, but is sold in the US as an off-road-only vehicle. It is powered by a 64hp, 2.5-litre, four-cylinder diesel engine that powers all four wheels via a 5-speed manual gearbox. The SUV stirred up some controversy when it was launched last year as FCA sued Mahindra over the styling. In November 2018, the US Trade Commission cleared the path for Mahindra Roxor sales in America.
Source: The Automotive News
Rik Haas image: NAM
Also read: Mahindra debuts at Detroit Auto Show with Marazzo and Roxor
RELATED ARTICLES