Lotus plans £2 million electric hypercar
Secret Omega project under way to create Bugatti-baiting EV; concept due in 2019.
Lotus plans £2 million electric hypercar
Lotus plans £2 million electric hypercar
Lotus plans £2 million electric hypercar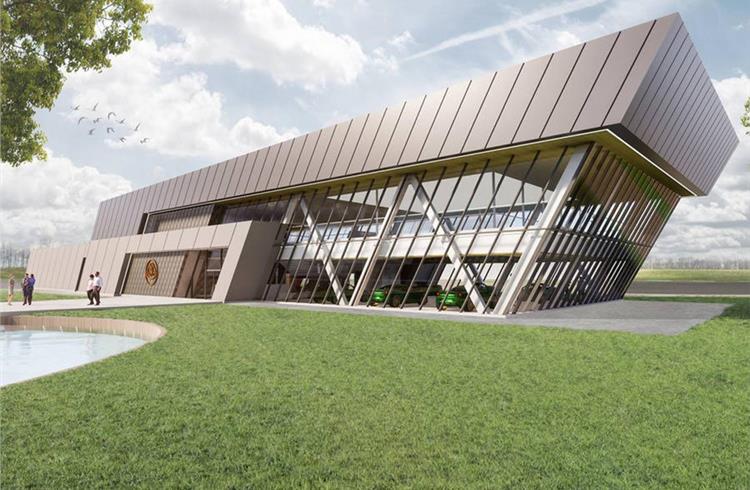 Lotus' facility at Hethel
Lotus is set to stun the world with a new £2 million-plus (Rs 18 crore) electric hypercar that acts as a statement of intent under new owner Geely.
The new model will be built in strictly limited numbers, and will be the fastest, most expensive and most radical model made by Lotus in its 70-year history.
The project is shrouded in secrecy at Lotus's Hethel headquarters in Norfolk, but Autocar UK understands it has been given the codename Omega and development work is well under way, with a reveal of a concept version set for next year.
Further details are scarce at this stage, but Autocar UK can confirm the new model will use a bespoke all-electric drivetrain when it launches early in the next decade.
The £2m-plus price tag will propel Lotus into a rarefied league it has never gone near before; the firm has only recently started selling some variants of its models for more than £100,000 (Rs 90 lakh), including the Exige and 3-Eleven.
But while every Lotus since the Esprit has been a sports car rather than a supercar, the Omega project will see Lotus jump straight into the world of hypercar making. The model will be priced far in excess of the likes of previous electrified hypercars including the McLaren P1, LaFerrari and Porsche 918 Spyder, and close to the £2.5m Bugatti Chiron.
Lotus senses an opportunity with electric technology to reposition itself as the most cutting-edge of performance car makers. Its new majority shareholder, Geely, is keen to leverage Lotus as the halo brand for both technology and performance in its group, which also includes Volvo, Polestar, Lynk&Co, taxi maker LEVC, Proton and flying car maker Terrafugia.
Lotus has made its name creating lightweight models, so the adoption of electric power will pose a challenge to the Hethel engineers given the added weight of the batteries powering the electric motors.
To back up its price tag, Lotus will need some hefty headline numbers from its new hypercar – 1000 bhp plus is touted as one target – alongside some innovative, ground-breaking technology, through not only electric motors but possibly also next-generation battery technology to improve power density and reduce the amount of cells needed. This would help keep the car's kerb weight within the realms of the "simplify, then add lightness" philosophy embedded by Lotus founder Colin Chapman.
All-wheel drive through multiple electric motors will surely be a necessity to help get the Omega's considerable power and torque reserves to the road in an effective manner. As with most EVs coming now, a range of more than 250 miles will be needed, as will fast charging and a powerful energy recovery system to ensure any circuit running does not instantly deplete its batteries.
The only other such electric hypercar model to make production has been the Chinese-developed Nio EP9. The 1360bhp all-wheel-drive hypercar with a 265-mile range lapped the Nürburgring in 6min 45.9sec. (The fastest lap record is currently held by Porsche's 919 Hybrid Evo - 5:19.55).
With its current model range of Elise, Exige and Evora all rooted in ageing architectures, Lotus will use the electric hypercar to reposition itself as the most modern of performance car makers.
Lotus, perennially lossmaking and underfunded by a succession of owners over several decades, now has the world at its feet with Geely, which is planning to make the brand a force to be reckoned with on the world stage.
The new hypercar is not the only car in the works at Hethel, where Geely's majority stake is at 51 percent. The remainder is owned by Malaysian conglomerate Etika Automotive, which is fronted by billionaire Syed Mokhtar, who also owns Lotus's former owner DRB-Hicom.
Lotus will continue to be based at Hethel, where its sports cars will be produced alongside the engineering of all its models. But Lotus will also make use of a new Geely design centre in Coventry, and is recruiting designers and engineers across the organisation. What is currently unknown, however, is where the future SUV (also a major part of Lotus's plans) will be built. With limited capacity at Hethel, it is likely that Lotus will make use of Geely's numerous factories in places such as Sweden and the US.
Geely's presence is already starting to be felt around Lotus. While it develops the next generation of Lotus models, it is making a big play around the heritage of the brand to help with its global positioning ready for the launch of the new cars. To that end, it recently submitted planning permission for a new customer experience centre, heritage centre and museum to breathe new life into its Hethel site, where further redevelopments and upgrades are ongoing.
Geely has also installed new management at the firm, replacing Jean-Marc Gales, who helped stabilise Lotus and return it to profit. Feng Qingfeng, who is also in charge of Geely group engineering, is now CEO of Group Lotus, while former Jaguar Land Rover senior executive Phil Popham is CEO of Lotus Cars.
In response to Autocar UK's story, Lotus said it didn't comment on future product speculation. However, it added: "Lotus's development team is exploring numerous engineering projects, across multiple vehicle sectors, using several propulsion systems. As part of the development process, these projects undergo continual and stringent valuation and only the best will reach production."
Also read: Geely plans £1.5 billion investment in Lotus
RELATED ARTICLES