Intel targets speedy ride in future mobility through autonomous tech
Intel looks to play a bigger role in autonomous tech and in-vehicle infotainment.
Intel targets speedy ride in future mobility through autonomous tech
Intel targets speedy ride in future mobility through autonomous tech
American multinational and technology major, Intel has made a number of announcements on the second day of CES 2019. The announcements looks to leverage the company's technological prowess in the field of advanced computing, thus translating to a bigger role for Intel in the future of mobility.
Safety is one of the biggest roadblocks to autonomous vehicle (AV) adoption, the auto industry has become increasingly vocal about the need for measurable, technology-neutral standards for AV safety. Demonstrable assurances are needed so governments know when it's time to grant AVs the license to drive.
Framework for autonomous vehicles
The American chipmaker says European auto technology major Valeo has publicly embraced Intel's model for safer automated vehicle (AV) decision-making and agreed to collaborate on standards development in Europe and elsewhere.
It further said, that Chinese technology major, Baidu has reported the first open-source implementation of Responsibility-Sensitive Safety (RSS). And China ITS, the standards body for the world's largest passenger vehicle market, has approved a proposal to use RSS as the basis for a forthcoming automated vehicle (AV) safety standard. These moves demonstrate the progress and value of a technology-neutral standard like RSS for safer AV decision making.
Intel says RSS was first proposed in 2017 by Mobileye CEO Professor Amnon Shashua and CTO Professor Shai Shalev-Shwartz. It is a technology-neutral starting point for the industry to align on what it means for an AV to drive safely. RSS formalises human notions of safe driving into a verifiable model with logically provable rules and defined responses.
This the company says is different from the safety decision-making systems in autonomous vehicles today that are based on probabilistic artificial intelligence (AI). Because of AI's probabilistic nature, Intel says it recommends a separate, deterministic layer – or safety envelope – that checks the safety of an AV's decisions based on well-understood definitions of what it means to drive safely. This model prescribes safety and does not rely on millions of miles of driving history to teach safety.
Strategic alliance with Great Wall Motors (GWM) for autonomous tech
Mobileye, the Israel-based subsidiary of Intel that develops vision-based advanced driver-assistance systems providing warnings for collision prevention and mitigation, announced that it is exploring a strategic collaboration with Great Wall Motors (GWM), a leading domestic automaker in China.
Level0 to Level 5 of autonomy according to Intel.
As part of the engagement, GWM will look to integrate Mobileye-based ADAS systems ranging from L0-L2+ onto a wide range of vehicle models over the next three to five years.
In addition, the partners will also explore development of higher autonomous systems - L3 and above - to address the Chinese market and other markets.
Autonomous public transport by 2022
Keeping in sync with development and application of autonomous technology Mobileye, an Intel company together with Beijing Public Transport (BPTC) and Beijing Beytai (Beytai) will explore a collaboration to commercially deploy autonomous public transport services in China.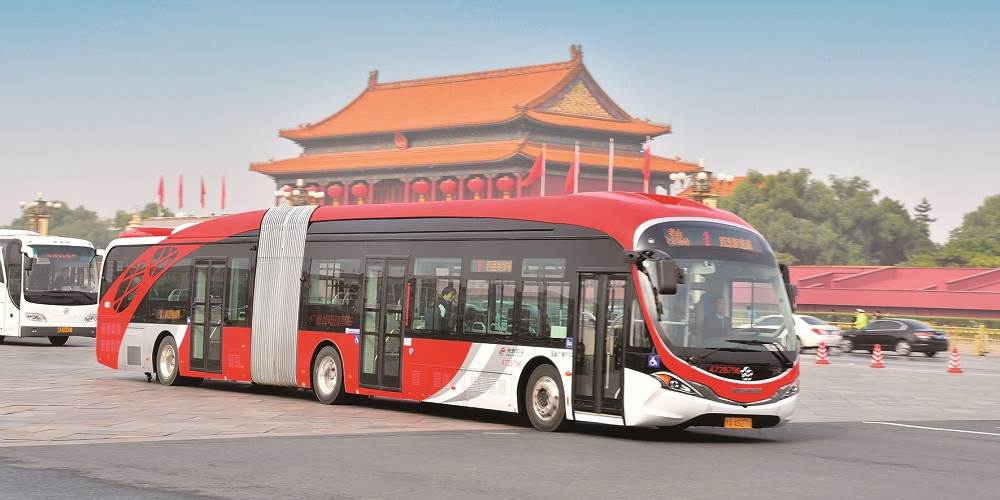 Intel says the joint effort marks a significant step in the journey toward a future of smart public transportation and enhanced urban mobility, powered by autonomous driving technology. The partnership will utilise BPTC's rich operational experience and the Mobileye AV Series – a full turnkey hardware and software self-driving system validated for level-4 driverless capability – the companies will explore development and deployment of a commercialised autonomous driving solution for public transportation in China. The potential partnership aims to promote the development of autonomous driving technology in public transportation and establish a new industry standard, all the while improving improve overall quality of public transportation services.
Demonstrating future of in-vehicle entertainment
In 2017, Intel had announced collaborating with entertainment company Warner Bros to develop in-cabin, immersive experiences in autonomous vehicle settings. At the 2019 CES show, the partners have demonstrated the exciting potential for immersive entertainment in an autonomous driving world with a first-of-its-kind concept car, which transports guests to Gotham City, home to DC's most popular super hero, Batman, through a virtual ride and 270-degree entertainment.
"The emergence of autonomous vehicles portends a major shift in how people use their time. The concept car shows how cars will become a new kind of space," said Marcie Miller, Automotive Strategic Marketing, Intel Corp.
The interior of the Intel Warner Bros. autonomous vehicle (concept), a retrofitted 2019 BMW X5, is equipped with advanced technology, a large-screen TV, projectors, mobile devices, sensory & haptic feedback, immersive audio and lights to bring passengers on a virtual ride moderated by Batman's trusted butler, Alfred Pennyworth. Upon entering the vehicle, guests can experience the future of in-cabin entertainment.
Intel predicts the coming "Passenger Economy" will free more than 250 million hours of commuting time per year in the world's most congested cities. What's more, it says a total addressable market of $200 billion (Rs 1,408,400 crore) from rising consumer use of new in-vehicle applications and content.
By transforming the cabin into an immersive entertainment platform, the companies are scratching the surface of the possibilities that will come with the future passenger economy. Beyond reimagining in-car entertainment, the car includes interactive communications to keep riders informed and comfortable, while also demonstrating in real-time how Intel's RSS model can help keep them safe.
The partners say they believe consumer trust is critical for advancing autonomous vehicles. In order to create trust, autonomous vehicles must address a core set of interactions that engender confidence, control and a sense of safety. Intel is already helping address public trust by offering RSS to the broader automotive industry as a safety standard starting point. The Intel-Warner Bros. concept car demonstrates how content that is entertaining and informative has the power to help build trust while keeping passengers engaged.
RELATED ARTICLES