Hyundai Group chairman visits Intel's chip-making plant in Ireland
Hyundai Motor Group is looking to diversify its semiconductor supply chain, develop high-performance automotive semiconductors and pursue internalisation of technological capabilities.
(From left) Heungsoo Kim, VP, Hyundai Motor Company; Chung Eui-sun, Chairman of Hyundai Motor Group; Ann-Marie Holmes, joint VP, Intel Semiconductor Manufacturing Group, and Neil Philip, VP, Intel Fab24 Operations, Ireland.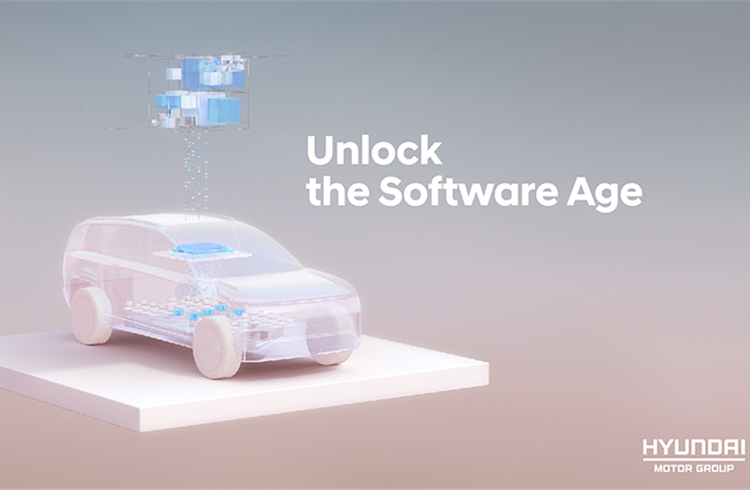 Hyundai and Kia are revamping their R&D to accelerate the shift to EVs, Software-Defined Vehicles and achieve start-up agility.
Chung Eui-sun, chairman of Hyundai Motor Group, visited Intel Ireland's Leixlip campus last week, on July 7. He was given a tour of the campus located in Leixlip, County Kildare and the semiconductor production process.
Chairman Chung Eui-seon's visit was to understand the reorganisation of the semiconductor supply chain in major global markets, which are fluctuating amid competition for leadership in each country, and to constantly seek diversified response scenarios for smooth supply and demand of automotive semiconductors in the future.

Intel's Irish campus, which went into operation in 1989, serves as a key base in Europe. Intel is currently building an additional state-of-the-art semiconductor manufacturing facility 'Fab34' on its island campus. It is expected to emerge as a next-generation production base in Europe that produces high-performance semiconductors with state-of-the-art manufacturing facilities using EUV (Extreme Ultraviolet).

Intel is expanding its presence in Europe by expanding production bases in response to the recent EU's active move to nurture the semiconductor industry and announcing plans to build new factories and R&D centres in major countries.

The European Union, where world-class semiconductor equipment and automotive semiconductor companies are located, will invest 43 billion euros (Rs 404,248 crore) for the semiconductor industry in Europe by 2030 in response to the US semiconductor industry fostering policy and China's rise in the semiconductor industry.
The Hyundai Group chairman got a close look at the '14nm FinFET (14FF)' process of 'Fab24' under the guidance of Ann-Marie Holmes, co-executive vice president of Intel's Semiconductor Manufacturing Group.

'FinFET' is a system semiconductor technology in which a semiconductor element is made into a three-dimensional structure to increase information processing speed and power consumption efficiency. Fab24 utilises this technology to produce and supply 'CPU (Central Process Unit)', which is installed in Hyundai Motor's standard 5th generation infotainment system, Genesis G90, and Kia EV9's ADAS.

Earlier this year, at the Namyang Research Institute new year town hall meeting, Chung Eui-sun had said: "If a car currently contains about 200 to 300 semiconductor chips, it is expected that 2,000 semiconductor chips will be used at the Level 4 autonomous driving stage."
As automobiles evolve into 'running computers', the demand for high-performance automotive semiconductors is exploding every year. Semiconductors for high-performance vehicles are the main components that serve as the brains of future mobility, including electric vehicles, self-driving vehicles, and PBVs (Purpose Built Vehicles). In particular, a semiconductor chip that can quickly calculate and process large amounts of data is essential for the SDV (Software Defined Vehicle) system transition promoted by the Hyundai Motor Group.
Focus on enhancing in-house tech capabilities
Hyundai Motor Group is actively promoting the development of high-performance automotive semiconductors and internalisation of technological capabilities at the group level, as well as diversification of supply chains through multilateral cooperation with major global semiconductor companies.

In 2020, the semiconductor business divisions of Hyundai Mobis and Hyundai Autron were merged to improve R&D efficiency. Hyundai Motor Group's strategy is to internalize core technologies of system and power semiconductors early to further advance its capabilities, while continuing to strengthen its competitiveness in the next-generation high-performance semiconductor field.

In addition to cooperation with global semiconductor companies, development of automotive semiconductors and internalization of technological capabilities, Hyundai Motor Group is also investing in semiconductor startups with promising technologies. In June of this year, it made a follow-up investment of 2 billion won in Bose Semiconductor, a semiconductor startup for vehicles.
ALSO READ: Hyundai and Kia revamp R&D to accelerate shift to EVs, SDVs and achieve start-up agility
Hyundai and Kia partner 17 companies to accelerate transition to SDVs
RELATED ARTICLES