Highlights from Sergio Marchionne's 14-year reign at Fiat
Marchionne displayed monumental talent and superhuman-like grit as he formed FCA.
Sergio Marchionne passed away just yesterday, aged 66 and had stepped down as CEO of Fiat-Chrysler Automobiles (FCA) on 21 July 2018 after his health took a turn for the worse. Once thought off as an inexperienced outsider, Marchionne showed monumental talent and superhuman grit as he dedicated 14 years of his life to turning around Fiat and Chrysler and merging the two companies to create the world's seventh-largest auto-maker.
We look back at some of the key moments in his career:
Marchionne joins Fiat's board (2003)
Sergio Marchionne joined Fiat's board of directors in 2003 as an independent director. While he had no relevant experience in the auto industry, he had earned a reputation as a hard-working, investor-friendly executive with an outstanding ability to turn around companies that seemed too far gone to save, which is exactly what Fiat needed at the time. The Italian brand was on the edge of collapse with Italian financier Roberto Colaninno telling the journalists that he wanted to make a rescue bid for Fiat and become its CEO. However, the board turned down his offer. Concurrently, rumours claimed the group would save itself by selling its car-building division, while focusing on more profitable areas like tractors and insurance. Fiat shares fell to an 18-year low in March 2003.
Marchionne becomes CEO (2004)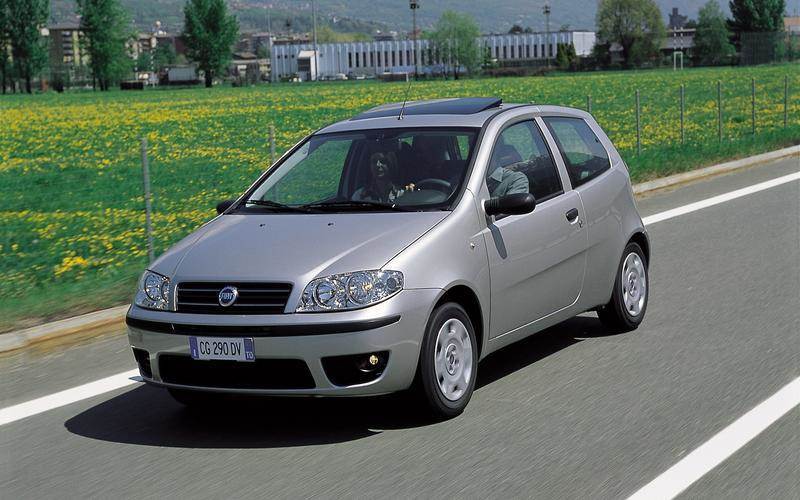 Marchionne didn't expect to become Fiat's chief executive officer so quickly. The chain of events that put him in the top spot a few weeks before his 52nd birthday started when 69-year old chairman Umberto Agnelli, an heir of the company's founder, died of cancer. Board members appointed Ferrari boss Luca di Montezemolo to replace him. The decision angered CEO Giuseppe Morchio, who fully and openly expected to become chairman, which triggered his resignation. The board persuaded Marchionne to step in. "As part of my nature, I like to fix things and to be blunt, Fiat needs a fix right now," he said shortly after becoming CEO. His assessment was accurate. The second-generation Panda was a year old in 2004 but other volume models like the entry-level Seicento and the Punto hatchback (above) hadn't changed significantly since the late 1990s. Fiat risked losing its edge in Europe's small car segment.
The GM divorce (2004)
In 2000, General Motors purchased a 20 percent stake in Fiat for $2.4 billion (about Rs 16,500 crore), though that figure dropped to 10 percent after the American brand decided not to participate in the Italian company's recapitalisation. The terms of the alliance included a clause that allowed Fiat to force GM into purchasing its car-making division between 2004 and 2009 if it decided to sell, a situation which seemed exceedingly unlikely at the turn of the millennium. No one could picture the Agnelli family giving up the division. More concerned with profits than family ties, Marchionne publicly hinted on several occasions that he could ask GM to keep its promise or go to court. Top executives in Detroit had their own financial troubles to fix and Fiat's situation was worsening every month. They argued Fiat had invalidated the option through a capital increase and by selling off some of its assets. In 2005, after months of negotiations and numerous threats of legal action, GM agreed to pay $2 billion (about Rs 13,741 crore) to avoid making the purchase. And, to no one's surprise, The American company also dissolved its five-year old partnership with Fiat. "With $2 billion, you can make a lot of small cars," commented Marchionne later.
Marchionne takes over Fiat (2005)
Marchionne fired Fiat Auto CEO Herbert Demel in 2005 and immediately took over his position. He explained he wanted to speed up the car-building division's recovery and noted it was the only section of the Fiat group that lost money in 2004. Many analysts doubted he could get the job done because he faced a Herculean task. He would need to run two companies at once and had very little experience in the automotive industry.
Ambitious five-year plan (2005)
Fiat came up with a five-year plan in August 2005. Speaking to the media, Marchionne announced the launch of 20 new cars between 2005 and 2008 and promised to invest $11.8 billion (about Rs 8.1 lakh crore) to make its brands both competitive and profitable. The model offensive promised in 2005 included new products for Lancia, a version of the Suzuki SX4 (that never arrived), and the born-again 500 introduced across Europe in 2007. While Fiat said it would build the 500 in Poland, Marchionne also alleviated worker fears by promising not to close plants in Italy.
Investing in Chrysler (2009)
The short-lived alliance with Daimler left Chrysler in dire financial straits. The Detroit-based group faced extinction as the far-reaching ramifications of the 2008 financial crisis continued to take its toll. The Obama administration had its hands full bailing out General Motors and seriously contemplated letting Chrysler die. Marchionne believed Chrysler could recover. He saw a golden opportunity to build a strong, global auto-maker present on both sides of the Atlantic – and beyond.
Fiat acquired a 20 percent stake in Chrysler from Cerebus Capital Management in April 2009, shortly after the American company filed for bankruptcy, with no cash and merely a promise to keep the brand afloat. On one hand, the deal gave Chrysler a last-minute lifeline and the technology it badly needed to make smaller cars; the Jeep Cherokee is still based on a Fiat platform. On the other hand, the alliance gave Fiat the scale Marchionne wanted to remain profitable plus easy access to the North American market.
"Independence in this business is no longer sustainable. You need at least 5.5 million to six million cars annually to have a chance to make money," he said to industry trade journal Automotive News Europe in 2009.
Forming FCA (2014)
Fiat moved fast to take over Chrysler. It raised its stake to 58.5 percent in 2012 and created Fiat-Chrysler Automobiles (FCA) when it purchased the rest of Chrysler from the United Auto Workers in 2014. It announced plans to spin-off Ferrari into an independent division and completed the process in 2016, though Marchionne continued running the brand until he stepped down in July 2018.
Unique management style
Outspoken and opinionated, Marchionne ruffled more than a few feathers during his tenure as FCA CEO. In 2014, he urged motorists not to buy the all-electric 500e because Fiat developed the car solely to comply with California's emissions regulations and consequently lost $14,000 (approximately Rs 9.62 lakh) on every unit it sold. He turned down several offers from Ferdinand Piech to buy Alfa Romeo and acutely pointed out Volkswagen should focus on fixing Seat instead of extending its buying spree. He also initially refused to sell the Q2 and Q4 nameplates to Audi, though the companies later found a compromise. He made headlines with his seemingly never-ending quest to find a company to merge with. General Motors turned him down repeatedly, though he almost struck a deal with Opel in 2009. In 2017, rumours claimed China's Great Wall was about to purchase Jeep, which turned out to be false. In 2018, a new round of rumours declared Hyundai was on the brink of buying FCA. Insiders suggested Marchionne released details about the talks with Great Wall to motivate Hyundai to make a move. The South Korean company later denied the reports. His management style also raised a few eyebrows. He worked seven days a week and commuted between Europe and North America on a nearly weekly basis. Opponents called him a ruthless, thin-skinned leader who fired managers with little or no prior notice.
Marchionne's last five-year plan (2018)
Marchionne made his last major public appearance in June 2018 when he presented FCA's five-year plan in front of journalists and investors in Balocco, Italy. The presentation focused largely on new models for Jeep, Maserati and Alfa Romeo. He announced an electrification offensive while revealing plans to explore new technologies like an in-car purchasing service. He also announced FCA had eliminated its industrial debt (a feat that left many analysts completely flabbergasted) and predicted a boost in global Jeep sales will help FCA triple its profits by 2022. "Emerging from the shadow of debt represents a fundamental change in how the company is perceived," he said during the press conference.
Marchionne's resignation and death (2018)
Marchionne left his position as CEO on 21 July 2018, less than a year before he planned to retire. FCA explained his health took an unexpected turn for the worse after he suffered complications from shoulder surgery and announced he will not be able to return to work. The Briton Mike Manley, who previously ran the Jeep and Ram divisions, replaced him. John Elkann replaced Marchionne as chairman of Ferrari while former Philip Morris boss Louis Camilleri took over as CEO. In an atypical moment of unison, Italy's political class saluted Marchionne's 14-year run as Fiat's chief executive. Former prime minister Silvio Berlusconi called him 'the number one Italian manager' and praised his intuition, courage, foresight and competence. Matteo Renzi, another former prime minister on the other side of the political spectrum, thanked 'a giant who changed Italy's industrial history.'
Complications following his shoulder surgery saw the former Fiat Chrysler Automobiles Group chairman pass away on July 25, 2018.
RELATED ARTICLES