Groupe Renault reports 3.2% rise in sales in 2018 after tense second half
Groupe Renault saw a dip in its overall revenue in 2018, which was mostly attributed to a drop in sales across Europe. Poor performance from Nissan also affected the overall performance of the group.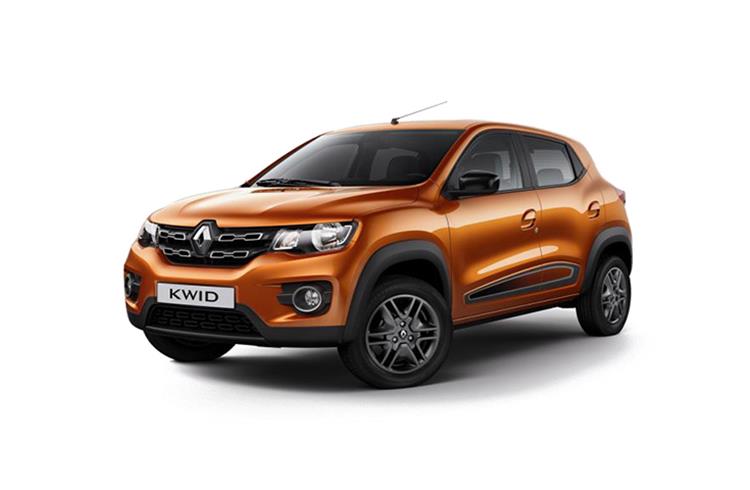 Groupe Renault, a French multinational automobile manufacturer, announced that it sold 3.8 million units in 2018 which turned out to be 0.12 million units more than its sales figure in 2017 (3.7 million units). The Group's revenues fell by 2.3 percent in 2018 (€57,419 million euros/ Rs 462,464 crore) down by €1,351 million(Rs 10,881 crore) from 2017 (€58,770 million/Rs 473,444 crore). The Group's net income fell by 34 percent in 2018 (€3,451 million/ Rs 27,793 crore) down by €1,857 million (Rs 14,955 crore) from 2017 (€5,308 million/ Rs 42,748 crore).
The contribution of associated companies, primarily Nissan, came to €1,540 million (Rs 12,410 crore), compared to €2,799 million (Rs 22,556 crore) in 2017. In 2017, Nissan's contribution included a non-recurring income of €1,021 million (Rs 8,223 crore) linked to the US tax reform voted at the end of 2017 and sale of its interest in the equipment manufacturer Calsonic Kansei. It has also been reported that on December 31, 2018, total inventories (including the independent network) represented 70 days of sales, compared to 57 days at end December 2017. This sharp rise primarily reflected weak sales in the fourth quarter of 2018.
Thierry Bollore, chief executive officer of Renault said, "In 2018, Groupe Renault maintained its strong performance, despite the business environment deterioration. The commercial and financial results demonstrate the Group's resilience and its rapid adaptation to a more challenging environment. This performance is the result of a clear strategy, increasingly stringent execution and the efforts of all Group employees."
In 2018, setting aside the whole Carlos Ghosn fiasco and the uncertainty over Nissan's Sunderland plant, Groupe Renault have gained some achievements including Dacia Duster's sales record in Europe where it gained a market share of 2.9 percent. Renault Kwid was claimed to be crowned as the best-selling car in Brazil and Argentina with 8.7 and 14.8 percent of market share respectively.
In 2019, Groupe Renault expects both the global and European markets to be stable as compared to 2018, with the exception of a hard Brexit. At the international level, the Russian market is expected to grow by at least 3 percent and the Brazilian market by 10 percent.
RELATED ARTICLES