Graphene batteries: The next frontier for EVs?
The performance of a traditional lithium-ion battery is largely improved if it is combined with graphene as an anode in the battery.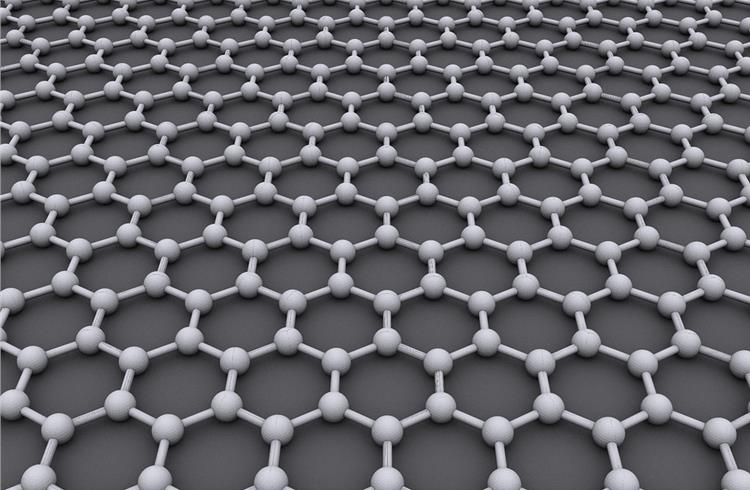 The energy source that could give a healthy spurt of power when needed, a good run-time, and more importantly, is environment-friendly, is the need of the hour in the mobility sector. Graphene-based supercapacitors seem to hold the key to all the above possibilities.
The current generations of lithium-ion batteries that currently run the electric vehicles (EVs) are capable of showcasing performance that is visible in some of the best performance cars present in the world. However, they do have some kinks to iron out and the major factor is the charging time.
It takes almost 1-2 hours to fully charge an EV. It's hard to imagine fuelling stations being engaged for hours just for one car. Thus, the rising need for a fast charging solution and the word out in the industry is all about the possibilities of graphene.
This graphene is the same material that awarded Andre Geim and Konstantin Novoselov with a Noble Prize in 2010. Graphene is the most impermeable material ever discovered. It is the strongest material ever tested and is a better conductor than copper in terms of heat and electricity. Since it stretches 20 times in length, it is suited for shorter charging time and high capacity energy storage. Graphene improves the conductivity without any increase in the amount of carbon for any regular batteries.
So, with graphene, the battery gets a higher capacity without any subsequent increase in its weight; and less weight is always good news from performance aspects. It is being inferred that graphene-based processors would prove to be much faster than the present silicon ones.
According to a report in Science Trends, the performance of a traditional lithium-ion battery is largely improved if it is combined with graphene as an anode in the battery. If hybrid materials are considered - a poor conductor over a superconductor - then the batteries would showcase class-leading conductivity and increased capacity. Currently, work is on to make the LFP (Lithium Iron Phosphate) batteries much lighter and with a greater storage and charging capacity.
The report further mentions that a Spanish battery company called Graphenano has already devised a graphene-polymer battery that claims a range of 800km on a single charge. According to a proven theory, the battery could also be charged in a few minutes. Other players in the fray include Fisker Corporation (the Fisker Emotion, electric car fame) and Tesla.
Graphene battery technologies are likely to become quite popular and accessible due to their increasing efficiency and affordability, which would clearly replace traditional batteries that are in use today.
RELATED ARTICLES