BMW i4 confirmed for production in 2021 with 435-mile range
German brand will build all-electric model using 4 Series GT platform and fifth-generation EV tech from 2021 in Munich.
BMW has confirmed that it will produce an i4 in 2021 to sit above the i3 hatchback in its growing 'i' range of electric cars. The Tesla Model 3 rival will have a range of up to 435 miles (700km), and will "redefine what is possible today for 0-60mph times", according to BMW chairman Harald Krüger.
"The leading factors that will set it apart are fantastic design, which is very different to anything else on the road and the fact that it is lighter and therefore more dynamic than anything we see on the market today, thanks to the materials we will use. Couple that with the connectivity technology we are constantly developing and we are confident it will lead the market," said Krüger.
It will be one of five pure electric cars the firm has committed to make by 2021 - i3, Mini EV, iX3 (2020) and i4 (2021), plus more than ten PHEVs. He described the i4 as a 4 Series Gran Coupe style car. By 2025, he says they'll have more than 25 PHEVs on sale and 12 pure EVs - "you can see that in 2022-2025 there will be a quick ramp up that we think will reflect the market and which is anyway a necessity to hit the emissions targets we are being set."
Previously, during the company's press conference at the Geneva motor show, Krüger said the model, which is expected to arrive close to the upcoming iX3 electric SUV in the early part of the next decade, will be built in Munich.
As scooped by Autocar UK last year, the i4 will be based on the 4 Series GT's structure to enable it to have more space and sportier driving dynamics than the i3.
The i4 will use BMW's fifth-generation electric powertrain architecture, which is currently being developed in an X3 test car and is confirmed to hit the market in 2021.
Patent images seen almost two years ago offered insight into the look of the i4's design. A computer-generated image (below) showed a car that applied i8 design features to the form of a four-door coupé.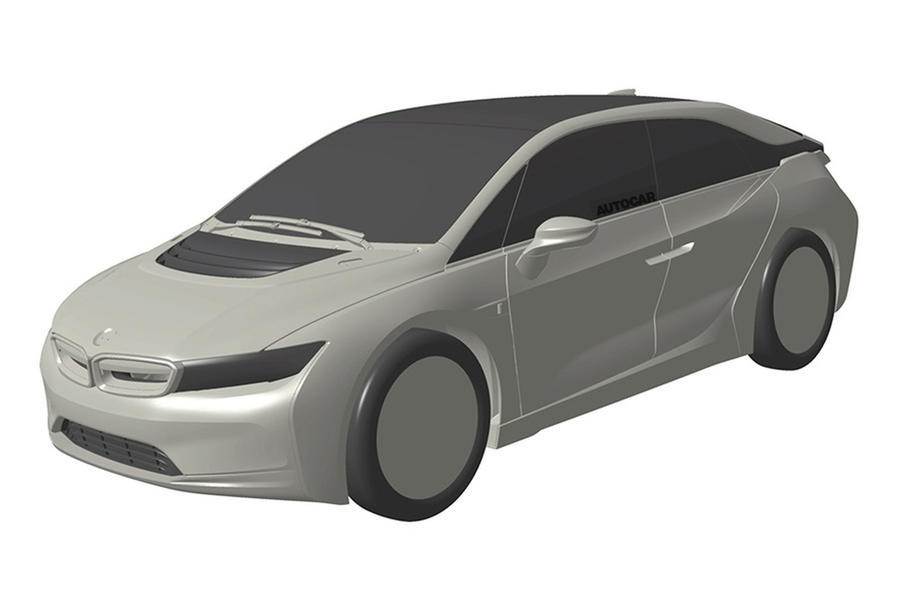 Power for the i4 could come from a single electric motor that's located on the front axle but can send power to the back wheels via an electric propeller shaft. It's thought that this layout is more desirable for the i4 because it would give the car a front-biased weight distribution, which is more comparable with combustion-engined BMW models and beneficial for handling balance.
An alternative possibility is a more expensive twin-motor set-up that applies direct power to each axle. This is the layout that will be employed by the iX3, but it may prove to be needlessly costly for the i4.
BMW insiders have told Autocar that the i4 will be engineered to achieve similar performance to the current 335d GT, so a total power output of around 350bhp is possible. A range of 310 miles would place the i4 near the front of the running order among its electric competition.
The i4 will be followed by a larger i5 model, which was previewed by the i 'Vision Dynamics' concept.
The new electric models will come at a time BMW when is growing its EV range at an unprecedented rate. An iNext model is also due in 2021 with the marque's most advanced autonomous technology, while electric variants of other cars are also likely due, following a long list of patent applications that reserved the right for BMW to use names spanning from i1 to i9, as well as iX1 to iX9 for SUVs.
BMW's electric ambitions will also lead to the launch a Mini EV, called the Mini Electric. Due in 2019, the hatchback is expected to borrow technology from the current i3.
RELATED ARTICLES