Ashwani Muppasani appointed as COO, Stellantis India and Asia Pacific
Muppasani will replace Carl Smiley.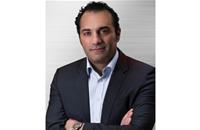 Stellantis today announced organisational changes, effective November 1, 2023. Ashwani Muppasani, currently China National Sales Company head since July 2022, has been appointed as Chief Operating Officer of Stellantis India and Asia Pacific, replacing Carl Smiley who has decided to prioritise his private life.
Emanuele Cappellano has been appointed Chief Operating Officer of Stellantis South America, replacing Antonio Filosa. He previously served as South America Chief Financial Officer for the Company from 2017 to 2021, and currently serves as North America CEO and Group Strategy and Corporate Development Director at Marcolin Group since October 2021.
Antonio Filosa has been appointed as Jeep Brand CEO, replacing Christian Meunier who will take a long break to focus on personal interests.
"I want to take the opportunity to warmly thank Christian and Carl for their commitment and contributions to making Stellantis the leading company it is today," said Stellantis CEO Carlos Tavares.
"The circumstances of life must make us accept the personal decisions of our colleagues, as they illustrate their human qualities, beyond their business acumen. I have every confidence that Emanuele and Ashwani, as newly appointed EVPs, as well as Antonio in his new Jeep Brand CEO role, will continue the paths traced by their predecessors and further drive Stellantis to win during this time of profound change in our sector," he added.
RELATED ARTICLES