Swapnil Jain & Tarun Mehta: 'Ather scooters are built to change the perception of EVs.'
Co-founders Swapnil Jain (CTO) and Tarun Mehta (CEO) speak about new OTA updates, 4G-connected solutions, TPMS, the new plant, and more.
One of the USPs of e-scooter maker Ather Energy, whose new plant went on stream recently in Hosur, Tamil Nadu is the high level of connectivity. Co-founders Swapnil Jain (CTO) and Tarun Mehta (CEO) speak about new OTA updates, 4G-connected solutions, TPMS, the new plant, and plenty more.
Ather Energy's over-the-air updates (OTA) are a new dynamic in the two-wheeler industry, be it ICE or EV. What's the strategic plan for this?
Swapnil: We have rolled out nine OTA updates in the past two years for both the Ather 450X and Ather 450. The next OTA will have Bluetooth features for the 450X. In the near future, we also plan to add onboard diagnostics, theft/tow alerts (which is already live on the 450), and more enhancements to the navigation experience.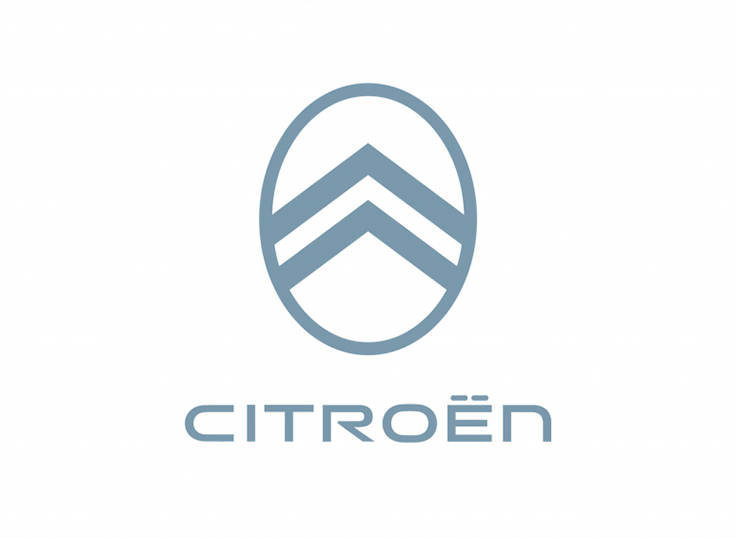 With the connected features, we want to provide users an extended experience of the vehicle. Whether it is monitoring vehicles remotely, or viewing the riding history and statistics, or notification when the vehicle is moved. Going forward, we will focus on adding to these experiences by providing more personalised reminders and alerts for users to get the most out of the vehicle, remote diagnostics and better integration with the overall Ather ecosystem of Ather Grid, service and support.
Many cars in India have the SOS feature now. Being the first to introduce connected solutions to two-wheelers, do you plan to incorporate this?
Swapnil: We do not have an SOS feature currently. It is on our roadmap and we are evaluating how best to incorporate it into our feature suite.
How has the collection of data helped enhance Ather electric scooters?
Swapnil: The data generated by different systems of the Ather 450 has given us a lot of insights on how the vehicles are used and how they behave. A lot of the learning has gone into the new product line, Ather 450X and Plus — the redesign of the electrical architecture, battery and BMS has been aided by this. We also use the data extensively for servicing and diagnosing issues with the vehicle; we have seen our service quality increase and turnaround times decrease because of the availability
of data.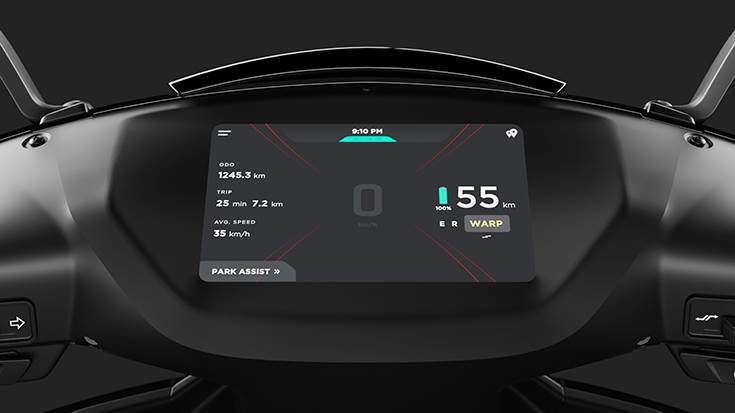 We understand the 450X's dashboard display is made in Chennai. Can you provide some details?
Swapnil: The dashboard on the Ather products has been designed by the team. We use a vendor partner to produce them at scale. The new dashboard on the Ather 450X comes with the following features: Processor: Snapdragon 212 Quad-Core, 1.3Ghz, 1GB RAM, 8GB storage, Operating System: Android Open Source OS (AOSP), Screen Size and Type: 7-inch TFT LCD, LED Backlit, Capacitive Touch, Colour Depth: 16M
Last year, you planned to introduce the tyre pressure monitoring system (TPMS) and smart helmet. When are they expected?
Swapnil: We have been working on the new Bluetooth-based accessories, TPMS and smart helmet in the past few months. Our timelines had to be extended because of 2020 but we should have the TPMS product out in the market by Q3 2021.
Can Ather's early customers upgrade to a newer battery or technology while retaining the older e-scooter?
Tarun: Soon, we will be going live with an upgrade program, where our existing customers can pay (Rs 2,500) and buy a 4G dongle. This can be installed in the older 450 and change from 3G to 4G connectivity. All our new vehicles are 4G connected. This upgrade program will be live in a few weeks.
Also, around 12 percent of the battery is degraded after 45,000 kilometres. This is the first-gen battery and 45,000km are like four years of riding for many customers. We are now at the third-gen kind of batteries. So, we have not thought about replacing the batteries for the older customers.
E-scooter buyers prefer Ather for product speed and style. Will this be enough to cover the mass market? And, will Ather only be a scooter player?
Swapnil: Ather scooters were built to change the perception of EVs and also showcase the possibilities that the new segment of smart and connected vehicles offer Indian consumers. Based on the demand we have received from across the country, we seem to have been successful in establishing both the brand and the product as a benchmark.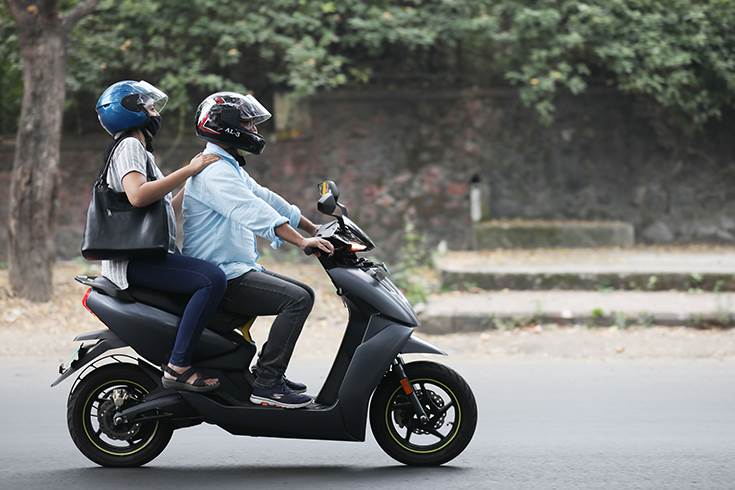 Based on all the orders we have received for the Ather 450X this past year, we have had to expedite our plan of opening 10 markets to deliver the Ather 450X across 27 cities in the coming month. In addition to producing scooters, we also designed and built our own charging infrastructure — Ather Grid — and have installed about 110 fast charging points across 12 cities in India.
These fast-charging points can be used by all EVs — two- and four-wheelers — which we hope will reduce the anxiety consumers have about owning and using electric vehicles. We are working on setting up a total of over 200 Ather Grid Points before the end of this year.
Currently, all our focus is on scaling the Ather 450X and the brand to reach all of India, but we will look at expanding to other products after that.
When are you looking to take battery technology to the next level?
Swapnil: Our battery team is continuously working on how we can make our batteries better — higher capacity / energy density, faster charging, safety and consistency of performance are critical focus areas. We have already improved the battery dramatically between the Ather 450 and 450X and have been able to offer better ownership and ride experience. We will continue to learn and improve the components as more scooters hit the road in a much wider geographic area, giving us valuable feedback on how the vehicles are being used and the environments they operate in.
What is the current automation level in the new plant at Hosur?
Swapnil: Our core production philosophy is 'I Won't Accept The Defect' and 'I Won't Flow The Defect'. This leads to the adoption of single-piece flow in our battery and vehicle line. Our automation has aligned to the above need by implementing an industry-standard stack at both the factory and vendor end. This stack can be visualised as a pyramid with five layers namely, Industrial Equipment - Special purpose machine, Field Automation – PLC, Monitoring and Control – SCADA, OT- IT Automation, IIoT & Analytics.
Flexible elements and redundancies have been incorporated in the automation to enable required takt time based on fore-casted product demand. The digital smart automation layer continuously monitors 13 machines and its 500 processes and machine parameters. With the key focus on high volumes, low downtime, and high productivity, in-house-developed 15 smart apps in close collaboration with the production team have the capability to track and resolve problems as they arise.
What was the main reason to move from the existing facility in Bangalore?
Tarun: We wanted to keep the facility at a driving distance from the headquarters in Bangalore. Getting to the older facility through the traffic was a bit of an issue. Also, a lot of our suppliers are in Hosur. We could also move some Tier-2 suppliers to nearby locations.
When is the next expansion of the facility likely to happen?
Tarun: The current facility is phase one of the plant. If things go well, then we would like to expand the space that we have nearby which is 2x of the size we are currently in. So, the whole space is 400,000 square metres, which we have originally signed for. And, now we are at around 123,000 square metres. The remaining will be part of the phase two expansion. We have about 350 people working at the factory at the moment, and around 13 percent are women.
Are you looking at any kind of partnerships with B2B segments, be it e-commerce delivery or rideshare organisations?
Tarun: We are not planning to enter the B2B segment because we do not understand the market. We understand the consumer market and that is where we will be present. B2B players have a different set of priorities like TCO and they would like to cut on certain things. It is a kind of distraction for us now and we would like to stay focused on B2C now.
We are looking at partnerships and call it 'Together Electric'. With this, we basically partner with a company to create a custom program for their employees to buy an Ather. We started this last year, but the pandemic came in. With this program, we can create discounts, set up charging stations et al. We hope this boom again by end-2021.
How do you view the new competition entering the e-scooter market?
Tarun: It is still an early stage. But we feel competition will really help the industry grow. It expands the supply chain massively. In the past year, with more players coming in, we could see more suppliers coming in. This does not happen in a one-player market. Till 2018, it was an uphill battle, but things started to change by late 2019. It has accelerated then and now suppliers are shipping out samples. Also, with competition, people can compare EVs before buying one. In Pune, after the (Bajaj) Chetak's launch, we could see many people buying Ather products.
So far, around 10 patents have been obtained. What are these for and have you filed for more?
Swapnil: All Ather products have been designed from scratch in India and are customised to Indian conditions and riding sensibilities. Most of the
core technology, the battery, the Battery Management System (BMS) and the software stack are developed in-house. The team has been expanding our IP portfolio since our first patent in 2013 for building our own lithium-ion batteries.
This interview was first published in Autocar Professional's March 1, 2021 issue.
RELATED ARTICLES