R Murali: 'BorgWarner is evaluating all EV opportunities'
Tier-I supplier BorgWarner, a global leader for over 130 years, is making significant investments in its VCT lines at Kakkalur facility. The company is also looking forward to the new age of eMobility. R Murali, Director and Plant Head, BorgWarner Morse Systems India in an e-mail interaction.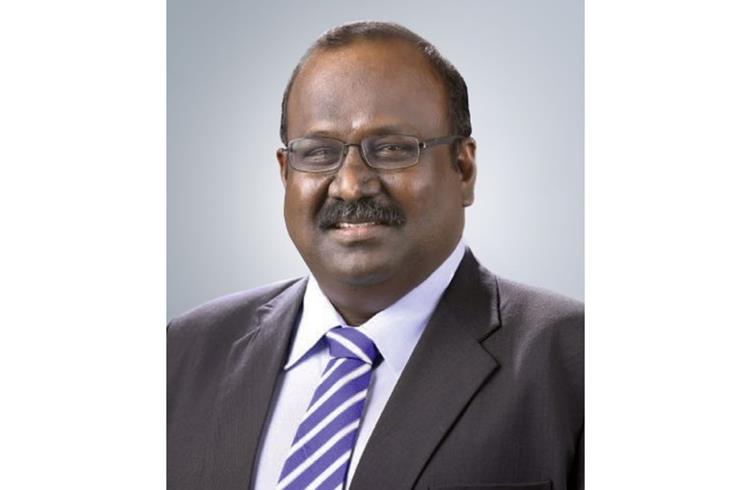 It has been around five years since the last expansion of the manufacturing facility at Kakkalur. Are there any other new investments or expansion happening?
BorgWarner continues to invest in its India businesses and BorgWarner Morse Systems India will continue to expand. We will make further announcements in August. We are making significant investments in variable cam timing product lines to support our customers in their localisation efforts, and new launches.

With electric vehicles starting to penetrate more in the market, how are you looking to manage business in terms of ICE?
While BorgWarner is heavily focusing on our electric vehicle portfolio, it is also looking into ways to optimise combustion products. BorgWarner has, for example, expanded into hydrogen internal combustion technology by adapting its fuel injection systems technologies accordingly. As a company, BorgWarner will also continue to provide customers with highly-efficient combustion products and will continue to invest in product lines if there is a business need. The new investment that BorgWarner will be making in our VCT product lines are for combustion-powered vehicles.
Can you tell us about BorgWarner's electrification plans?
BorgWarner recently introduced its business strategy called Charging Forward, which focuses on accelerating the electrification business. As a global company, we aim to make 45 percent of our revenue through electric vehicle products by 2030. This goal is supported by all of BorgWarner's different businesses and the company's electric vehicle portfolio continuously expands. BorgWarner Morse Systems' portfolio features, for example, battery packs and fast charging stations. We are currently evaluating all potential opportunities for our EV product lines in India.
How has the situation panned out post covid?
The pandemic has been a challenge for companies all around the world. For us at BorgWarner in Kakkalur, the situation has been getting better throughout the last year. None of our employees was infected with Covid, customer schedules/demand are increasing and uncertainties have reduced. However, the most recent rise in Covid cases across India is a concern. We hope to overcome this challenge in the best way possible. It is not just the pandemic that created challenges. We had to face several other challenges too, for example the chip shortage and logistics issues. These things affected our customers and us, directly and indirectly. We have learned that it is incredibly important to be in close contact with our partners-- upstream and downstream -- in order to operate effectively in this environment which continues to evolve very dynamically.
BorgWarner is a global company but we are decentralised and follow a model called LAGS (local accountability global strength). This strategy empowers local plants and their leadership to individually take actions that are right for the location, while having a global team to provide us with guidance and support. This allows us to act extremely fast.
How has the supply chain issue affected you?
We had disruptions in the supply chain due to lockdowns in China as well as container and ship non-availability, which made us consider alternative solutions. We have increased our safety stock levels further to absorb fluctuations and challenges in the supply chain and our tracking / monitoring of shipments also improved a lot. We are anticipating challenges and are acting quickly to resolve issues. The Russia-Ukraine war didn't impact our Kakkalur plant in particular.
What sort of growth do you expect in the Indian market?
We expect the India PV market to grow 7 percent in 2022, and 5 percent CAGR in next five years. We always work towards growing our sales equal or better than the market growth and our business plans are aligned to these objectives.
With customers across the globe, how has the industry demand (in terms of ICE and electric) changed over the last two years?
We are clearly seeing a fast-growing focus and high demand for efficient electric vehicle solutions. In order to meet the market's demand, we have globally introduced our electrification strategy "Charging Forward" last year and have been working on continuously growing our electric vehicle portfolio, organically and inorganically.

Is BorgWarner exploring any new export opportunities?
Our plant is dedicated to supplying local customers and meeting with local market demand. We do, however, export around 5-8 percent of our products. We supply motorcycle chains and automotive timing chain systems for a few customers in Indonesia, Malaysia, Vietnam and South Korea.
This interview appears in the July 15, 2022 issue of Autocar Professional.
RELATED ARTICLES