Joseph A Liemandt, Chief Executive Officer, Trilogy
Trilogy's chief executive officer tells T Murrali what went into the making of his company's new business model which is working like a charm today, while dwelling upon the pilot projects that are underway in India.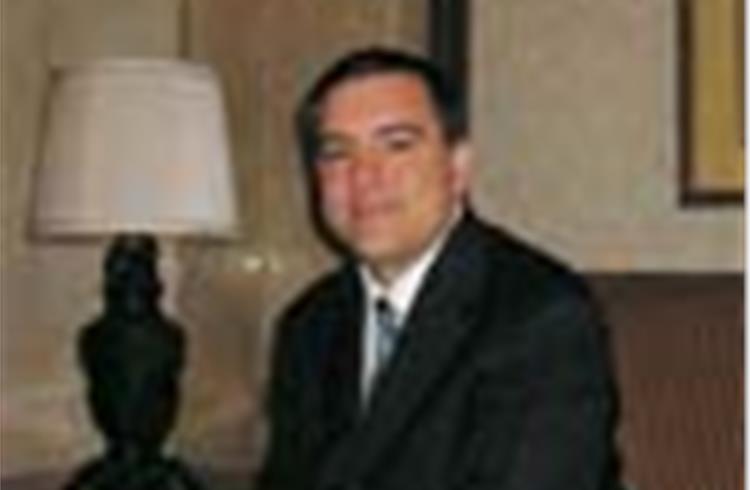 Could you elaborate on Trilogy's business model based on pay for performance, business value generation and trust?
Trilogy started as a software company in 1989. As a classic starter in Silicon Valley, we were developing software and made a lot of money. In 2000-01, we realised that sometimes people buy technology but do not get the value for whatever reasons. We decided to change the business model of our company to guaranteeing value and building long term relationships with customers. Though we committed to pursue with the model, we were terrified about doing it as there could be so many things that may go wrong. We lost lot of money, which we would have made in the other ways in the short term. In the new model, when we sign up an auto OEM we invest money and technology upfront on them, partner with them to implement our recommendation (s) and finally show them how we make a difference to their margins. We get paid only after the OEM appreciates the business value provided by us. We set the math well over a period of time. This is a conscious decision that has been taken by the company.
How has it worked so far?
Well, in the first place, nobody copies this model as it is really tough. The technologies that we use have been developed and patented by us. The company is now successful and really strong. Since we decided to last long and be an enduring entity, it was decided to take this model. We have a great relationship with our customers and both of us could earn sizable revenue. Today, we are working with Fortune 1000 companies. It is a win-win model and we are confident that it will continue to do well.
With employees' incentive linked to customers' success, how do you retain talent?
It certainly throws a huge challenge to our staff members and makes them even more proactive. They are continuously thinking of adding value to customers. In the process it breeds better trust and alignment among themselves. In their turn, customers are also thrilled and always look forward to meeting with Trilogy people. Not only those in the sales and marketing but even programmers and code writers need to be sensitive to their requirements. This is the culture that we are consistently building up and that is where we differentiate ourselves with other IT or software companies. We get people who are much more focused on customers than any other company.
How do you manage to get the right people?
We have been conducting a 'Business Plan Contest' for students of IIT and other leading institutions and the best is funded by Trilogy. As the response was not encouraging primarily because of pressure from parents not to get into business, we changed our plan. We now guarantee funding the student coming out with the best plan to start business and if it fails to take off within a year, Trilogy will then offer the candidate concerned a job.
How does this help Trilogy?
Simply because those who did not win would always want a job, which we provide! For our type of business, a one-time interview may not help as we need to know the candidates' ability to make a business plan so that they gel well with our culture. Moreover, it is a long process of evaluation as the contest will have regional and national rounds. With this process in place, we could get candidates having a better cultural fit.
Do you see synergies taking place between your operations in India and China?
The India operations began in 1999 and till 2004, Trilogy focused on software development before offering business enhancement services to carmakers. We began our operations in China in 2004 and are in the process of introducing similar services. Trilogy India will support China in pre-launch systems and this will help Indian companies launch their products in various markets. Vehicle manufacturers may not be fully aware of these virgin markets and this is where Trilogy can support them and help pave the way for easier entry.
Could you throw some light on the road ahead?
In the US, Trilogy provides a unique service, with which customers planning to buy a car can finish the deal and entire purchasing related process online. Without visiting the dealers, they get the car delivered at the appointed time directly by the manufacturer. In this process, they also get additional incentives from the OEMs in the form of finance commissions and the like. We do not charge customers though they get huge benefits from this service. Trilogy India has signed up and invested on pilot projects with five auto OEMs in India for various services. Margins are under pressure due to massive discounting and competition. Our vision is to help each auto OEM here improve their margins with our state-of-the-art patented technology and we are confident that this can be done.
RELATED ARTICLES