We plan to bring in more products as part of LX range
Tata Motors' senior VP (commercial vehicles) speaks to Brian de Souza on upcoming launches and how Horizonext is transforming its CV business.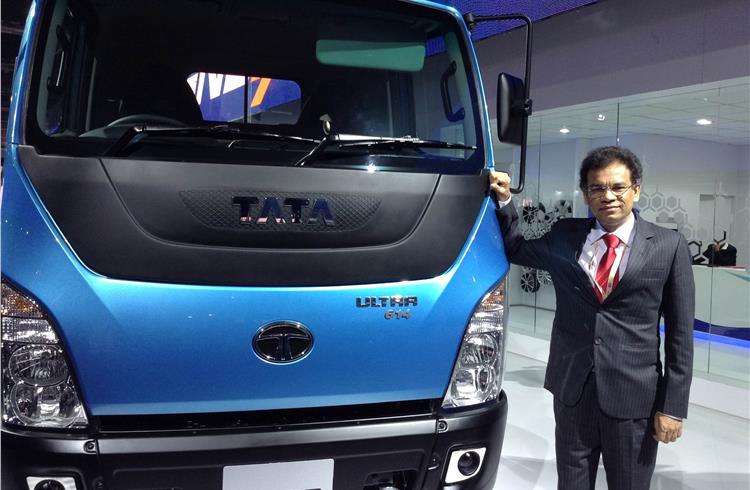 Tata Motors' senior VP (commercial vehicles) R Ramakrishna speaks to Brian de Souza on upcoming launches and how Horizonext is transforming its CV business.
What are the trends prevalent in the Indian commercial vehicle industry?
Some years ago, the India market was largely homogenous and customer needs were standard. In terms of expectations, the buyer wanted trucks and buses which offered low-acquisition costs, good mileage, easy repair and maintenance, and resale value.
But in the last two years, the market is moving in three broad ways. For one, people want a functional product; this will always constitute the largest part of the market. Then, at the upper end, there are customers who want premium products as a result of their exposure to scenarios overseas and gained by providing transport solutions to MNCs. So they look at a truck or bus not as a product per se but for its logistics efficiency. They want products that last a long time, so are ready to pay more. And finally, in the middle is the group that wants a balance between premium and basic price.
This is a segment that we see increasing. This buyer wants higher performance and efficiency. For the industry as a whole, this means a lot of variety of products is needed that brings together aspects of design, product development and efficiency. Alongside, we have conventional products that must be upgraded to offer lower maintenance costs and other value-added features.

What does this mean for Tata Motors?
For Tata Motors, the issue is how to meet various segment needs and manage complexity. Our model is to meet basic vehicle requirements through aggregates. We also want to offer the next level of enhancement and features.
We have the Prima range at the top end and a Prima range that caters to the middle segment. Going forward, you will see more products in this LX range. There will be 2-, 3-, 4-axle trucks, 3- and 4-axle tippers and trailers as well. This is our Horizonext strategy.
Lower down, we have the Ultra range in the 9-12 tonnes bracket. We have an Ultra with a narrow cab in the 5-7 tonnes category that will straddle the middle and higher ends of the intermediate CV segment.
We are in the process of upgrading our current products. We are bringing in a common-rail engine for both the 11- and nine-tonners; that will be extended to four- and six-tonners. We want the products themselves to address better payloads, and fuel efficiency.

What is the scenario on the bus front?
On the bus front too, we have three distinct segments. There are people who have traveled by air, so want similar comfort, then those who want functional transport such as the State Transport Corporations, and then a category that wishes to straddle the two.
State-run companies buy functional vehicles because of the price-sensitive nature of the market. We recently won an order from the Himachal Pradesh state transport body for about 150 buses.

What is the status on the second round of JnNURM?
The good thing is that the ministry concerned has standardised product specifications for all the states. So unlike last time, it will not be a nightmare and time-consuming as each state had its own specs and that was a challenge for us to make. This time around, the process has been more efficient and streamlined.

Is bus and truck manufacturing getting expensive as against the scenario five years ago?
It has certainly become more complex, requires more R&D, especially in powertrain and bus bodybuilding. The premium segment has grown more in trucks, with the emphasis on speed and safety and, therefore, investments have gone up. OEs have to consider several issues such as vehicle suspension, floor height and parabolic seats to mention but a few. We share most aggregates with the trucks and that offers synergies.
Tata Motors has done a lot of work in bus bodies along with Marcopolo introducing new designs and comfort. About 75 percent of light buses are now completely built ones but that has not been the case with larger buses. We want people to understand the advantages of completely built buses, and we are enhancing our efforts in this direction.
RELATED ARTICLES