Helmut O List, Chairman and CEO, AVL Group
The chairman and CEO of the 600 million Euros AVL group based in Graz, Austria, tells P Tharyan that his company's involvement with Indian auto companies will increase significantly as they reach out to global markets.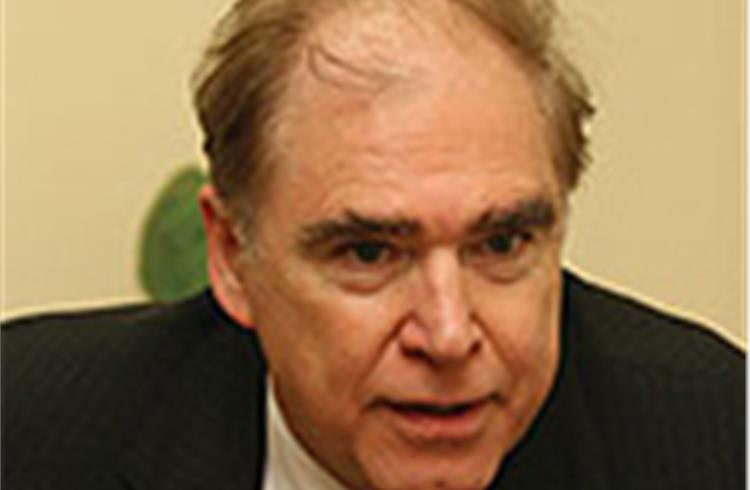 What is the primary reason for your visit to India?
These trips are usually made to visit our customers. We have long standing relations with many key players here. It is important for us to meet the top management and understand the future trends and needs of companies. Most of our clients are manufacturers of cars, trucks, tractors and engines.
Do you see a perceptible change in India's automotive industry?
Absolutely! I see the technology here getting to the same level as in leading industrial nations. This is largely due to emission norms that are being adopted. The other aspect is fuel economy which is particularly important in the Indian context.
How would you sum up AVL's strengths?
We are into powertrain development, simulation and testing. AVL is the largest independent company focusing on these areas and gives it a unique position in the areas of simulation, software and testing. AVL strives to be a partner for powertrain development and provide development tools and development systems including instrumentation and software in complete turnkey facilities. These services are not only critical in their own fields but also cross-fertilise each other strongly. Actually, when you look at new modern engine technologies like sophisticated calibration, for instance, you can hardly separate the technologies and tools any more.
What are your views on diesel technology?
In Europe, use of diesel engines in vehicles has reached a level of 50 percent and AVL has played a key role in this. Emission norms for diesel engines are getting strict. The 2008 and 2010 emission levels for the US are going be even more stringent but we know that we can fulfil them. The diesel engine offers superior fuel economy and is also cleaner. Of course, a lot of research is still left to be done.
What are your expectations from AVL's India operations?
India is growing very fast and increasingly important. We have increased our volumes here and are close to 50 million Euros (around Rs 300 crore) in revenues annually. We also have a technical centre here which has also grown substantially. Our key challenge is to ensure that there is good cooperation between our people at the Graz headquarters in Austria and other technical centres. This will guarantee the right division of work among our different centres. We also see opportunities between our Indian customer and technical centre in the US. If Indian companies were to move to China, we could help them build relationships and support them in their production. With companies in India becoming more and more global, it is important for us to become global partners.
Can we expect more investment in India?
I would think so but cannot put a figure to this investment except to say that it will be substantial. Indian companies are investing in their own inhouse R&D facilities and also in their expertise to export engineering/IT services.
Will initiatives like NATRIP have a positive rub off on AVL?
I think it is good for industry as a whole because there would then be a good infrastructure for research and homologation. Even though we have our own technical centre, we will be happy to use the NATRIP facility for R&D, especially to reduce emissions and improve fuel economy. NATRIP is a courageous and futuristic plan which will help India.
RELATED ARTICLES