December 15, 2011: Praful Patel, Minister for heavy industries and public enterprises
Talks about the new manufacturing policy and the need for more indigenous R&D.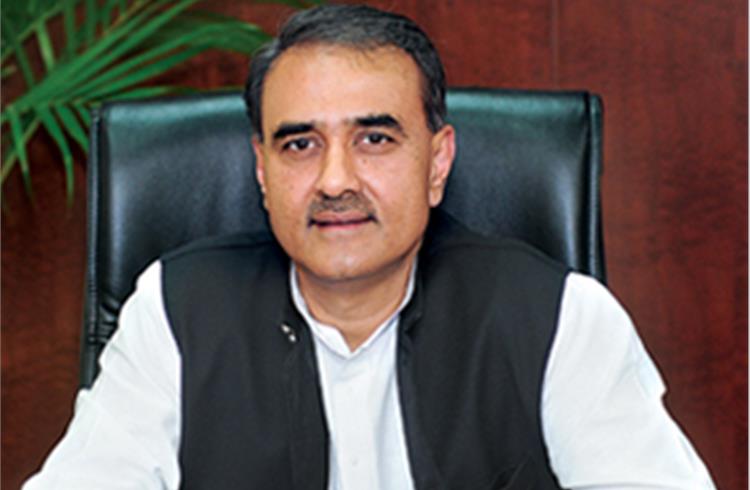 The automotive industry is seeking clarity on the government's diesel pricing policy as their diesel engine investments are on hold. What is your comment on this?
I don't think in the near future, diesel will get any differential treatment from what it is getting today, and I don't see any reason for the industry to get overly worried. A debate will always continue in the country on the question of diesel pricing, especially when the more affluent classes are using diesel cars. On the other side, you have petrol that is also equally used and is so much different price-wise. Diesel and petrol pricing differentials for overall usage, including automobiles, will not see any changes in the near future. I don't expect any policy change. Of course, the larger decision making is with the finance ministry and others but I don't necessarily see any changes and as the ministry of heavy industries, I don't support any differential in terms of pricing.
What about the government's plan to impose excise duty on diesel engine cars?
There is no firm proposal on it but just some kind of thought process that had emanated. One side there are more affluent people using diesel cars, so why should they be subsidised? On the other side, you cannot have two differential prices for diesel in the market as it leads to too many problems as has been seen in the past, including adulteration and diversion. But I don't think anything concrete on it is underway in the government at the moment.
The government has been working on a new manufacturing policy that will promote more jobs? What role is envisioned for the automotive sector?
Well, the auto sector is part of the new manufacturing policy that is being envisaged. The policy is not very different but it gives a little bit more flexibility. State governments can also give incentives which they are already doing but it can be dealt with more holistically. The government has also given slight flexibility. The idea is that when you have a large auto hub, the infrastructure constraints in the country can be addressed more holistically and meaningfully. That is the only difference in the current manufacturing policy that is applicable, whether it is for one industry or two or a large cluster of industries. That is natural because when you have a huge manufacturing centre of say 5,000 hectares, to tie up all other things becomes all the more easier and imperative. Instead of addressing an issue of infrastructure for each particular industry whether it is for water, road connectivity, rail connectivity or otherwise, it becomes that much easier.
Does the government have any policy in place for SMEs because almost 80 percent of companies in the auto sector are SMEs?
SMEs will always have a place in the automotive sector. There is nothing specific that the government is doing for SMEs but the SME sector has contributed to the growth of the auto sector. Because, remember, there are thousands of components in the automobile and with the upgradation and changes in models and everything on a constant basis, it is imperative that some smaller components will have to come from the SMEs. And it cannot be done on the same scale and the same way by the larger manufacturing units. So SMEs will have a constant chance to increase their presence in the sector.
But is some special incentive for SMEs being envisaged in the light of the current slowdown in the industry?
Incentivisation is basically required to make them access easier credit because in India right now with the interest rates hardening that is one of the hardships that the SME sector is facing. I have been constantly told by the SMEs that they find the cost of capital high. But that notwithstanding, there is nothing very specific they are looking at. The duty entitlement passbook scheme was one of the ways they felt they were getting more incentives but despite that I think the SME sector is doing pretty well.
At the recent SIAM convention, Pawan Goenka had called for a national plan and strategy for reducing the carbon footprint and fuel consumption. What steps is the government taking to initiate it?
I think carbon footprint and reducing of emissions is very important in today's day and age especially with the number of vehicles we will be adding. And mind you, we have seen pollution in the past in New Delhi reach phenomenal levels. With the coming of new technologies, the sheer number of vehicles that will be added on the streets of our country will necessitate that this issue be definitely addressed. So that is why we have moved towards Euro 4 and will progressively move towards Euro 5. That itself will show that cleaner technologies and fortunately even diesel that was misunderstood in the past as not so environment friendly, is now available with newer technologies. Countries that are very very particular about environment, especially in Europe, are progressively moving more towards diesel cars and newer and cleaner technologies that emanate lesser carbon emissions and give more mileage, so that is good. And, of course, a lot of R&D goes into it. I wish that now the auto sector that is becoming broad-based in India, invests more in R&D within India which is important. While we have got a lot of R&D work undertaken overseas, all global manufacturers are based in India and have got access to R&D from there. But as we move towards more localised and Indianised R&D, it will help the industry reduce cost in the long run. At the end of the day, India is still a price-conscious market and the bulk of cars sold in India are at the lower end in terms of cost and that is where the volumes will come from. So we need to ensure that new technologies and R&D are built more at home to help the industry grow and reduce costs.
What steps is the ministry taking to push R&D in India?
We have the National Automotive Testing and R&D Infrastructure Project (NATRiP) that is not only for testing but also for R&D. It is a key part of the Automotive Mission Plan 2016 and coming up quite well. The government has already invested more than Rs 1,600-1,700 crore in it, with the size of the NATRiP project rising from the initial Rs 2,000 crore to close to Rs 3,000 crore. The government is doing its best and the industry should also take advantage of the NATRiP project because ultimately it is for its betterment. It is one of the endeavours of the government to support industry.
What are the government's plans for enforcing the next level of Euro V and VI emission norms?
The Ministry of Petroleum and Natural Gas has to decide when the new emission norms can be enforced as the oil refineries have to be upgraded to supply the necessary fuel. An expert committee had been formed under the Union petroleum ministry to study the amount of investment that will be required for upgrading refineries to the next level of emission norms. For enforcing Euro III and IV emission norms, Rs 32,000 crore had been invested by oil companies between 2005-10 for upgrading oil refineries and a similar amount, if not more, should be invested for bringing it to the level of Euro V.
Worker training and development has become a major challenge for the auto sector, especially with shortage of skilled labour. How is the government tackling this issue from a long-term perspective?
The government is doing a lot in terms of vocational training and pan-India we have many ITIs and engineering institutes focusing on automobile and mechanical engineering. But on the other side, while the overall emphasis will be to promote education and vocational training, we would also like the auto industry to invest its might. It's not just about money but on focusing and selecting institutes of excellence across the country where these courses can become available. Importantly, to a wider and larger number of students.
Passenger car sales have been down and with the auto sector being the barometer of the economy, is the government taking any steps to send positive signals to industry?
We realise that the auto sector is very important to the manufacturing GDP of the country and roughly contributes about 23 percent to it, not a small number. Any decline in economic activity affects the auto sector the most. Therefore, it has a cascading effect in terms of losing of jobs or stopping of job creation and these are certainly issues. The government has tried to bring in some measures. More will be unveiled in due time in the new Budget. Our ministry has also taken up these issues with the Union finance ministry and other government agencies and I am sure these will be addressed. We want to increase the share of manufacturing to GDP from the current 16 percent to much more than 20 percent and closer to 25 percent, so the new manufacturing policy is also to be looked at in that perspective, to facilitate the growth of larger industries. The policy is there and it is not as if the new manufacturing policy is different from the existing rules and policy but it will facilitate the expansion at a much faster rate and enable an easier way to get about business. That is the only departure from the present manufacturing policy.
The auto sector is one industry that benefits from FTAs such as the one India has with Thailand. Is the government looking at entering into other such agreements?
I think whichever Free Trade Agreements are more beneficial to Indian industry will be certainly looked at and the European Union FTA talks that are underway are in this direction so that it is a win-win situation for both sides. The FTA should not result in advantages only for one side and that is what we are really looking at.
Manufacturers have been pleading with the government to offer assistance in the development and introduction of alternate propulsion technologies like electric vehicles.
As far as the EV mobility plan is concerned, it has been approved by the Cabinet and the National Electric Vehicle Mission will coordinate and harness the energies of the government in the right direction. It will take everyone on board and once that Mission gains momentum, issues on how to incentivise it and how to make it investment-friendly, user- friendly and in terms of other levies and taxes of the government will be addressed.
How long will the Auto Expo continue at Pragati Maidan? When will the Indian automotive industry have a world-class exhibition centre?
With 10 million vehicles targeted annually by 2020, it's time that the Indian auto industry also evolves. Pragati Maidan is a very good exhibition centre but has a busy calendar all year around. On its own, the auto industry cannot have its own Pragati Maidan because it will not conduct an auto show every day. But the fact is that it should have one centre that will be like an exhibition ground and a museum-cum-entertainment park. It can include various facilities that showcase their evolution. I think it is a good suggestion and I will take it up with SIAM.

RELATED ARTICLES