'We expect a tremendous response to the S-Cross.'
R S Kalsi, executive director (Sales and Marketing), Maruti Suzuki India, speaks to Shobha Mathur on the soon-to-be-launched S-Cross, the new premium Nexa showroom strategy and also the upcoming Carry LCV.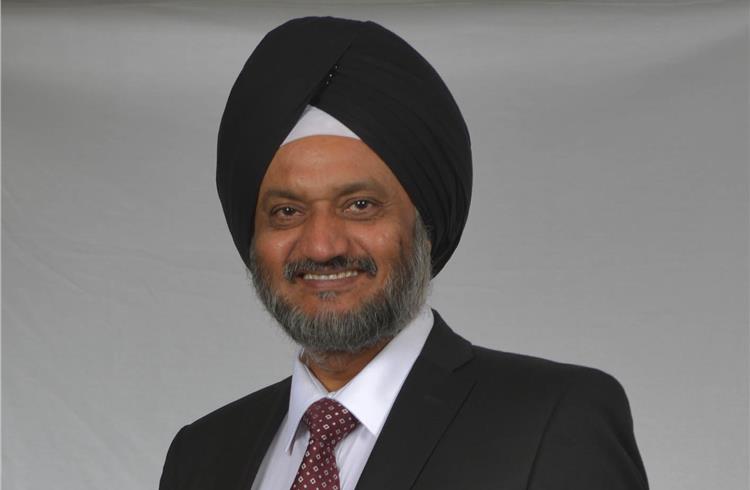 R S Kalsi, executive director (Sales and Marketing), Maruti Suzuki India, speaks to Shobha Mathur on the soon-to-be-launched S-Cross, the new premium Nexa showroom strategy and getting ready with the pilot project of the Carry LCV.
With the launch of the Maruti Suzuki S-Cross just round the corner, how is the company strategising its sales?
We displayed the S-Cross at the IIFA Awards in Kuala Lumpur on July 5 and also had journalists preview it later (in India). The report so far is excellent.
The S-Cross is a very powerful vehicle with a new engine (dubbed DDiS 320 for its 32.6kgm or 320 Nm of torque), which develops 118bhp. It also delivers the comfort of a luxury sedan. It also offers the comfort of a sedan in off-road conditions and packs all the features of a powerful SUV. Overall, it provides one with the best of both the worlds.
We expect a tremendous response to the S-Cross because it will introduce a new vehicle category and it is a totally new platform. Maruti Suzuki has always created its own categories. Right from 2005, when we launched the Swift hatchback, in 2008 the Dzire compact midsizer, and in 2012 with the Ertiga MPV. So with the S-Cross we plan to introduce a totally different category that will also have a tremendous response from the market.
Has Maruti opened bookings for the S-Cross?
Yes from July 6 but it will be too premature to talk about it. The response is tremendous as people across the country were waiting for the bookings to open across the country. This vehicle will be coming only in diesel.
Maruti is setting up new Nexa outlets to market the S-Cross. Can you detail the marketing strategy for this new model?
This is a premium crossover and in the premium segment today, the customer we are targeting is slightly different. He is a person who has achieved a lot at a young age, has the experience of driving a few models, is used to get pampered and seeks innovative technology not only in terms of products but also when he interfaces at dealerships. He is looking forward to paperless work and is used to relationship banking. So we are providing him with the best of experiences at our Nexa showrooms for marketing the S-Cross. A premium crossover being retailed through our special Nexa showrooms would give such a customer an altogether special experience.
Also read: Maruti readies 35-40 Nexa dealerships in line for launch of S-Cross on August 5
At Nexa, a relationship manager will take care of all customer needs, be it finance, insurance or anything else. We also have a strong technology interface – you can view the products on a wall-mounted screen which has an interface with an iPad. At the click of a button, you can view the car from all around, see under the bonnet and the interiors and can also detail accessories on this vehicle. You can even see the equated monthly instalments – just enter the loan amount, the tenure and you get the latest update.
How many Nexa showrooms is Maruti starting out with and in which cities?We are planning 100 Nexa showrooms in this fiscal. They will come up in the top 30 cities. Our market research has revealed that 75 percent of our sales for the S-Cross would come from the top 30 cities.
You mean Tier 1 and 2 cities?
Yes to that extent but we will also be using the synergy of our existing dealer network as we have 1,600 outlets. These will act as complementary and supplementary outlets for the Nexa showrooms. In case the customer visits an existing dealership, the salesmen there will direct him/her to a Nexa showroom. We have worked out an incentive system for these existing dealers.
What numbers is Maruti targeting from the S-Cross and when is it being launched?
We are launching it in the first week of August and our focus is to display the product in an appropriate way. We are prepared to supply whatever numbers the market demands. That is the kind of assurance that our production teams have given to us and we have very flexible manufacturing systems in our Manesar and Gurgaon plants.
How is the response to the recently launched diesel-engined Celerio?
We have received very good enquiries and bookings are good as well. I would not like to put a number on them but the response is in line with our expectations.
Is it cannibalising sales of the petrol Celerio?
There is not much of a cannibalisation, just about 1-2 percent. There are customers who are hard-core diesel car buyers who do not worry about how much their vehicle will run in terms of running cost or what makes better sense – a petrol or diesel car. They always opt for a diesel.
The Ciaz sedan is also a premium segment car. Do you plan to sell it from the Nexa showrooms?
When we launched the Ciaz, the Nexa showrooms were not available. So it is exhibited at our existing dealerships. At present, we do not have plans to shift it.
But later on will Maruti may shift it to Nexa showrooms?
That's a question mark. I would not like to comment on it.
Are you satisfied with the sales of the Ciaz?
We have already sold 50,000 units, which is in line with our initial expectations. Customers are liking the product. About 55 percent sales are contributed by the diesel version and 45 percent by the petrol.
Maruti was also planning separate outlets for the proposed Carry LCV. Would those form part of the Nexa network?
No. That would be a separate network because the customer profile of a commercial vehicle buyer is totally different. He is not looking forward to a luxurious showroom as there we are selling him a livelihood and their profile is that they want a quick transaction and they are not so bothered about whether the outlet is air-conditioned as long as he gets a good economical product. He is happy with that.
When is the Carry slated to roll out?
It will come this financial year. We have started development work on the showrooms. First, we are planning a pilot in a few states like Gujarat, Uttar Pradesh and Punjab. After piloting it and understanding the market, we will ramp it up to national level. It will not be available across the country initially and we will provide this vehicle in a few states. Maruti always likes to do a perfect job and whatever be the learnings of the pilot will be replicated. We are yet to finalise the number of outlets.
What are Maruti Suzuki's expected sales for the next quarter?
This quarter (Q1 FY'16) we have grown by 13 percent and for fiscal FY'16 we are committed to 10 percent growth and working in that direction. There may be slight ups and downs in terms of seasonality as in the monsoon people generally do not step out to buy cars. Then there are auspicious and inauspicious periods but in the long term we are bullish on a growth story.
RELATED ARTICLES