'There is a huge inherent goodwill for the Tata brand, which manifests itself when there are good products.'
Mayank Pareek, president, PCBU, Tata Motors, speaks to Sumantra B Barooah why he is optimistic about about the new Tata Bolt's success.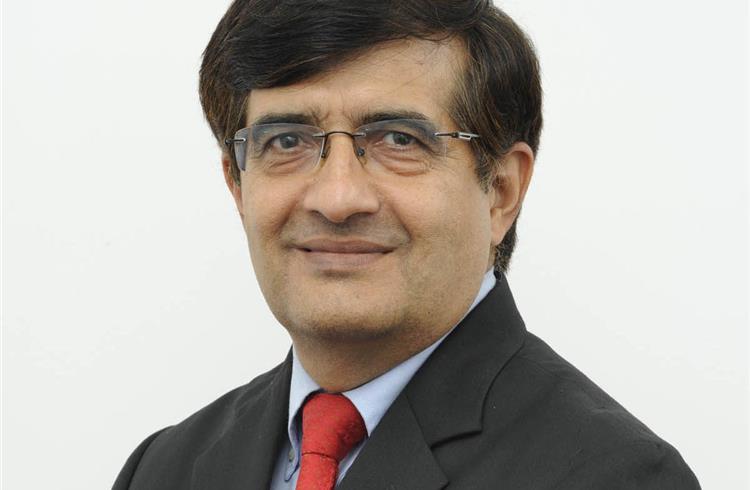 Tata Motors' new journey in the car business has just begun and there's a lot to cover still to gain a good market share. How do you plan to address this?
The Bolt is a part of the Horizonext strategy in terms of product. The product is further divided into three aspects. One is design – it should be designed for contemporary India. As you know, we are a young country with at least 50 percent of Indians born after the 1990s. This group has begun to enter the car market, so their thinking is different.
So we needed a design that reflected this. We also needed drivability and in-car car comfort, and finally, this country is obsessed with connectivity, so the car should have a good infotainment system. So all these three parameters for the Bolt sums it up. I am confident that customers in India will like this car and buy it.
Nowadays, buyer perception follows much later than the product change or quality change. That's a big challenge, isn't it?
Life is full of challenges and that's okay. But I think that the good news is that the Zest has been accepted very well. A very unique thing, not very often noted by the customer, is that it is the first time that Tata Motors launched a completely new petrol engine. The demand is much more than what we can really cater to. Again, the share of petrol in our sales is almost 55-60 percent which gives us huge confidence and gives us the message that there is a huge inherent goodwill for the brand, which manifests itself when there are good products.
Is there any new profile of customers that the Zest has managed to bring to Tata showrooms?
As we did not have any new launches for some time, a lot of sales took place to fleet customers. So the Zest has attracted an entirely new set of customers who are individuals, family members, young families and working professionals. So the profile, which was till now not there predominantly in Tata Motors, is coming. This is a very good base for the cars we will launch in the future.
How many of them came only for the Zest?
By the way, for the last two months, the Zest is ahead of the Honda Amaze. I think last month we were 30 vehicles short of the Hyundai Xcent. We could have crossed that if we had the vehicles. Having said that, I think the Zest is a good product. There is a JD Power study that a sedan customer evaluates around three cars before he buys one. So the same is true for the Zest. So they have evaluated other cars (Dzire, Xcent, Amaze) and still opted for the Zest, which means they like the car.
And it will be all the more competitive in the Bolt segment, right?
Actually that is why we timed it first with the Zest. Having tasted success with the Zest, I think the Bolt should be. Again, customers in India are very choosy. As I said, on average, they see 2.6 or 3 cars per person. So going into that consideration set is important. We are confident that after that if they visit our showroom, we are the better product.
RELATED ARTICLES