May 1, 2011: Syed Zainal Abidin
Malaysian carmaker Proton has been eyeing the Indian market for some time now. Brian de Souza gets Proton Holdings Berhad Group's managing director Dato' Haji Syed Zainal Abidin Syed Mohamed Tahir to reveal some of the company's preparations for India.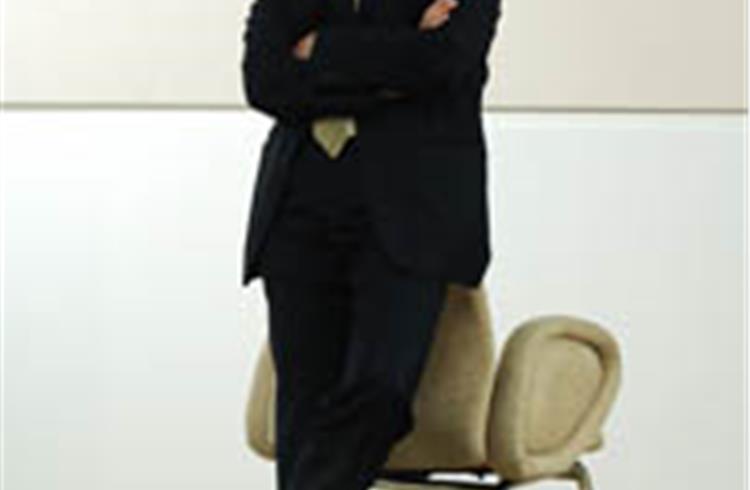 Can you give us an update on Proton's plans for the Indian market? Are plans close to finalisation and what can we expect?
Proton has been in talks with several Indian companies over the past few years, assessing various potential approaches and business concepts. Currently, we are deliberating a proposal and once a consensus is reached between the parties involved, we could expect to introduce the first model in India soon.
Which segment does Proton find the most attractive, given that your company has several models in the compact car space and India is a major small car market?
Since 2008, we have conducted a series of customer surveys and road tests in order to thoroughly understand market requirements and customer behaviour. We believe that our range of products is capable of satisfying the needs of the Indian market. To date, our current models fit well in the Indian automotive segments of A3 (Saga, Persona, Gen.2) and MPV (Exora). Our future new models in the pipeline have also taken into consideration the need to fulfill the Indian market requirements – GSC (segment A2) and Persona-R (segment A4).
Localisation is key to bringing a product within an affordable price range. How do you plan to go about establishing a local vendor base? Would you look at leveraging the production capacity of an existing Indian player?
We believe that an utmost priority must be given to fulfilling, and in some cases, exceeding customers' expectations. It is important that product packages offered to customers be positioned at a price range that is acceptable to the market. In summary, product value and selling price must be proportionately positioned.Localisation or local sourcing is an essential process for any company (including Proton) to expand its local operations in a host country. It is also crucial for Proton to eventually offer a product price that is competitive to the customers.We believe that local vendors based in the major automotive hubs in India such as Chennai, Mumbai/Pune and Delhi NCR are more than capable of fulfilling the requirements for a new entrant like Proton, given their notable technical capability, production capacity as well as industry experience.Proton has been eyeing the market for quite a while but today there are many players such as Nissan and Volkswagen in the small car space who weren't there a year ago. What does this mean for Proton and the challenge it faces given that the brand is virtually unknown in India? The challenge for Proton is always there and we will continue to improve our brand to penetrate the Indian market. Our core focus is to ensure that our product strategy and product development programme will be timely implemented. Additionally, the other key areas such as business model, local sourcing, brandbuilding and customer management must be concurrently implemented in order to deliver products that meet customers' expectations as well as to instill customers' confidence in the Proton brand.
Will Proton consider bringing in cars in CBUs for some models that are not likely to bring in the big numbers?
We have studied the CBU proposition and realised that this is not preferred due to various reasons related to financial feasibility and program justification. However, based on the recent revision of the definition of CKD/SKD and import duty structure, we are now revisiting all the product entry permutations.
Finally, a word about what Proton's vision in the hybrid and EV space?
Due to the finite supply of fossil fuels and the increasing desire to deal with climate change, there is a dire need to develop alternative fuels for the automotive sector. These sources must not only be green but provide a sustainable option. There has been much research undertaken to develop fuel efficient vehicles and those with lower dependency on fossil fuels, including hybrid and electric vehicles. Proton has embarked on this journey with the development of parallel hybrid vehicles in collaboration with our wholly-owned subsidiary – the UK-based Group Lotus Plc in 2004. The efforts have progressed significantly since then and we are now at the advanced development and testing stage for the Range Extended Electric Vehicle (REEV) and full Electric Vehicle (EV). We will be conducting a Fleet Test Vehicle Program in collaboration with the government of Malaysia slated for the second half of this year.Proton's decision to be involved in the hybrid and EV space is strategic in nature. In comparison with global OEMs, Proton is a relatively small company which is not deeply entrenched in investments into ICE power train technologies. This allows Proton to switch to alternative power train technologies such as battery storage power train (used in hybrids and EVs) with expediency and less difficulty.
RELATED ARTICLES