ZF develops new auto transmission technology
The product results in fuel savings of six percent, more power with same installation space, and is ideal kit system for future all-wheel drives.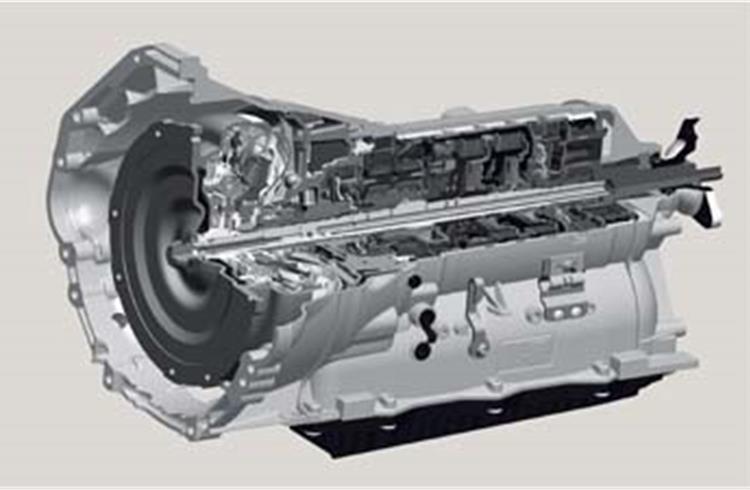 ZF has designed a new 8-speed automatic transmission generation for passenger cars. A company release says that this transmission allows for additional fuel savings of approximately six percent compared with the already optimised automatic 6-speed transmission of the second generation.

This is achieved by a completely new transmission concept. At the same time, the automatic 8-speed transmission transmits more power but still gets by with the same installation space and does not require more components.

PRODUCT INNOVATION

"Our main development target was to find a transmission concept which allows for significant additional fuel consumption reduction and thus offers tangible added value to our customers and drivers without making any compromises in terms of performance", said the executive vice president, technology and group executive of the car driveline technology division, Dr. Michael Paul.

The new, multi-ratio automatic transmission's six percent fuel saving means that the consumption values of the second-generation automatic ZF 6-speed transmission, which entered volume production only in 2006, have been improved. Two innovations are mainly responsible for these consumption values. Compared to the automatic 6-speed transmission, the basis of the new ZF automatic transmission generation is an entirely new transmission concept featuring four planetary gear sets and five shift elements.

Only two shift elements are opened in each gear which leads to considerably lower drag losses. Besides the improved efficiency, this transmission concept features a higher total ratio. Modern torsional vibration damping systems in the torque converter also have a positive impact on consumption and CO2 emissions.

FOCUSSED DEVELOPMENT

These systems also allow for a quick lock-up of the converter clutch. Furthermore, ZF now uses a small vane cell pump mounted parallel to the axle. Another development focus was the increase in performance. The power-to-weight ratio of the new automatic transmission is higher and can transmit a higher input torque at the same weight, in comparison to the previous model.

The automatic 8-speed transmission gets by with the same installation space as the previous versions made by ZF. The equipment options offered with the new automatic 8-speed transmission for passenger car driveline technology are trend-setting. The new transmission has been designed in such a way that it can serve as a modular system for further starting and all-wheel concepts without changing the basic transmission.
RELATED ARTICLES