TVS Motor plans to invest Rs 1,800 crore in FY2024
The Hosur-based company is all set to expand its electric vehicle portfolio with an electric three-wheeler that will be launched in the upcoming quarter.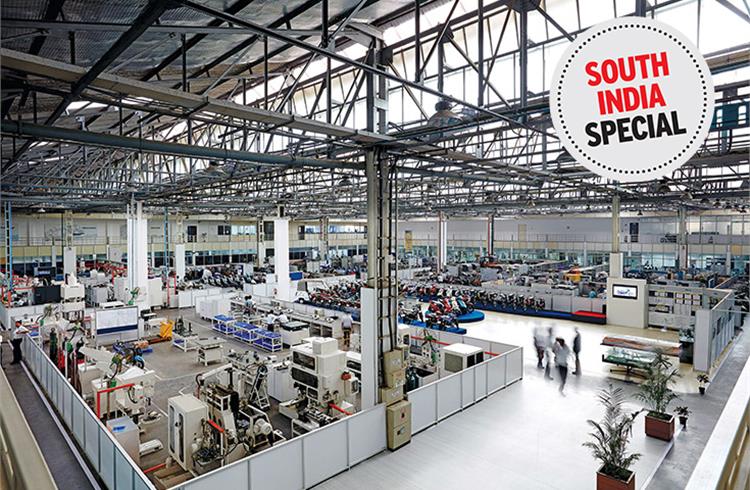 The country's second-largest two-wheeler maker has big plans for the current financial year. The Hosur-based TVS Motor has said that its capex and investments in FY24 will be to the tune of Rs 1,800 crore. Of this amount, Rs 900-1,000 crore will be allocated to capex and investments will be around Rs 800 crore. The company also said its all-new electric three-wheeler will be launched in the upcoming quarter.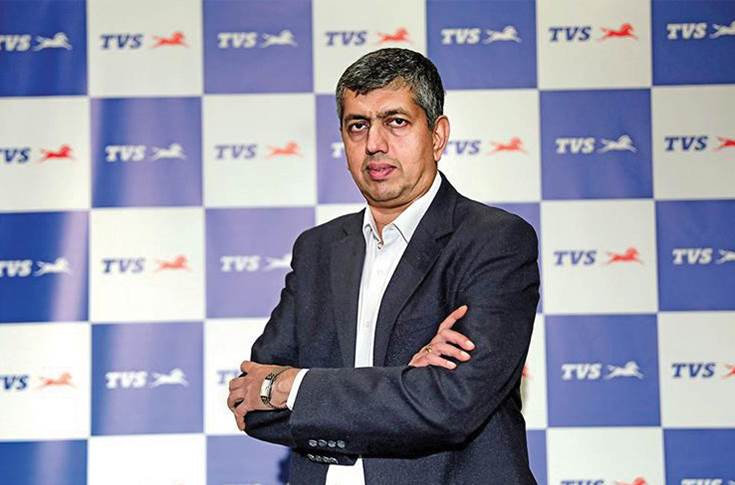 During the last post-earnings call, K N Radhakrishnan, Director and CEO of the company said that the capex includes electric vehicle (EV) as well as ICE (internal combustion engine) models.
EV portfolio on the anvil
Speaking about EVs, Radhakrishnan said that the domestic EV two-wheeler industry grew almost three times in FY23. There are several reasons for the perk up in demand including a growing sensitivity to climate impact, an improved total cost of operation and various government initiatives to subsidise and incentivise the segment.
Commenting on the government's FAME Scheme, he said that the company is fully complied with all requirements laid down under the FAME policy documents and Central Motor Vehicles Rules.
During Q4, TVS Motor delivered 43,000 numbers resulting in a share improvement quarter-on-quarter. Presently, the company's order book is close to 30,000 units. TVS Motor has over 1 lakh EV customers now.
Radhakrishnan said TVS is planning to launch a series of new products, focusing on different customer segments with a complete portfolio in the range of 5-25 kilowatts in the next nine to fifteen months. "Electric three-wheelers, both passenger and cargo, are getting ready, and will be launched in the upcoming quarter," said Radhakrishnan. He added that TVS EV customers presently have access to more than 2,000 charging points with various charging network players.
"This year (2023-24) is going to be a very important year, because we will also start looking at some international markets. So, this year is going to be another milestone year in the EV segment. I would like to say that," said Radhakrishnan.
TVS Motor has said that it is involved in joint design and development of urban EVs with BMW Motorrad options for the global markets. Last year BMW Motorrad rolled out CE 04 electric scooter for US and European markets and is now looking to gain a sizable presence in the electrically propelled bikes in Indian, Chinese and other markets.
This premium bike partnership was strengthened in 2021 with the expansion of the Cooperation Agreement for Future Technologies and Electric Vehicles.
In the urban market, the company is witnessing a good pickup, while there are challenges in the rural market, but overall, if the monsoon is likely to be better this year, then the rural market will come back.
"The sentiments are coming back and all of us know that this is the first year with lesser challenges on the semiconductor. In the first quarter, last year, we had serious setbacks. Now, from the consumer point of view, the 125cc segment in the market is doing extremely well," said Radhakrishnan.
Positive outlook
TVS Motor has stated that it is positive about the performance of the premium motorcycle segment and scooter segment with improved urban demand.
GDP growth for fiscal 2024 is expected to be around 5.5 percent by various sources, in spite of the difference in the specific forecast, the almost common agreement is that India GDP growth will remain the highest among all major economies.
The company stated, rural recovery continues to be slow and this significantly impacts the growth trajectory of the economy. El-Nino arriving early and affecting monsoon may lead to a weaker performance of the rural agricultural sector impacting the already weakened rural demand.
Domestic moped and economy motorcycle segments have seen constrained demand due to weak performance in the rural non-agricultural sector and a poor monsoon could further adversely impact demand. However the company is positive about the performance of the premium motorcycle segment and scooter segment with improved urban demand.
Over the long term, the Indian economy is expected to increase by approximately 2.5 times to US$ 6.5 trillion by 2030, with a real GDP growth rate in the range of 6-6.5 percent. Per capita income and vehicle ownership is expected to double by 2030, ushered in by formalisation, digitisation and urbanisation. The improving road infrastructure and economic environment with our current mass transit systems will further drive the demand for mobility for the masses.
Export of two-wheelers is likely to see a growth during the year after the weak performance in 2022-23. The African market is expected to perform better in 2023-24 recovering from the global slowdown and with moderation of inflation. Expansion programs in LATAM, ASEAN, and the Middle East will add further momentum. Falling freight rates and better availability of containers are likely to support exports from India this year.
On supply chain issues, the company said the broader risk of supply chain disturbances is expected to be lower than previous years. However, some EV specific components may continue to face challenges leading to delayed service levels and impacted financial performance.
He added the growing population with young demography will support sustained industry growth, especially for two wheelers and India is expected to witness a double-digit CAGR on two wheelers.
TVS will continue to invest in new products in FY24 and plans new product launches in ICE and EV segment, both in two-wheeler and three-wheeler this year.
The existing premium model Apache series continues to maintain growth momentum. Scooter policy consisting of Jupiter 110 and NTORQ will also see further growth.
"A sharp focus on premium products, material cost reduction, optimisation of fixed cost and we are confident that the same intensity drive will continue in FY24 and we will further strengthen to deliver better EBITDA in the year FY24," said Radhakrishnan.
"….it's going to be a very good year for TVS. Quarter after quarter, as we have seen last year, we have scaled up. You will see the same thing in Q1 of this year, Q2 doing better than Q1, Q3 doing better than Q2, that kind of timeline we have put."
The company is optimistic that the EV industry will continue to grow rapidly as the consumer interest is buttressed with active policy support from the Central and State Governments through PLI, FAME II and State specific support policies. The company will deliver the "power of choice," as it enhances its offerings to provide relevant options to new consumer cohorts, in doing so, expand the portfolio to new variants within iQUBE and introduce new brands.
This portfolio expansion will also see the introduction of new features and technology upgrades. The choice will be made available in new geographies within India, beyond the current 130 towns, and outside India as the company's EV exports kick in.
This feature was first published in Autocar Professional's August 1, 2023 issue.
RELATED ARTICLES