The Great Reboot: Renault Nissan Alliance in India
The big picture for both Nissan and Renault India includes expansion of product portfolios supported by extensive investments and a conscious export push.
Nissan Motor India MD Rakesh Srivastava (right) with their India Operation President Frank Torres (left) and Divisional Vice President for Marketing and Sales Operations Joni Paiva at the unveiling of the company's 'X-Trail', 'Qashqai' and 'Juke' SUVs, at Aerocity, New Delhi in 2022.
Nissan CEO Makoto Uchida, Renault Chairman Jean-Dominique Senard, Mitsubishi CEO Takao Kato and Renault CEO Luca De Meo at a London news conference to unveil their reshaped alliance.
In August 2022, India's prestigious business school — IIM Ahmedabad published a case study on Nissan Motor India's turnaround and resurgence in the market with the Magnite SUV during an unimaginably challenging time of the Covid-19 pandemic.
But times were bad for the company even before the pandemic. In 2019, Nissan's India operation was haemorrhaging money. The company didn't have a single cash cow and most models were losing money and it also had to manage critical transitions from BS IV to BS VI emission norms. To stem the flow of red ink, Nissan severely pruned its product portfolio down to just two models and stopped investment in its budget brand Datsun (the company's misplaced bet for volumes) In the face of these severe headwinds Nissan was on the brink of closure. This is why the Magnite could not have come a day sooner. True, launching such an important new car in the midst of the pandemic was always going to be a sub-optimal and a challenge but the Magnite was a make-or-break model for the company, the great hope on which the future of Nissan in India hinged. The Magnite just had to succeed for Nissan to survive.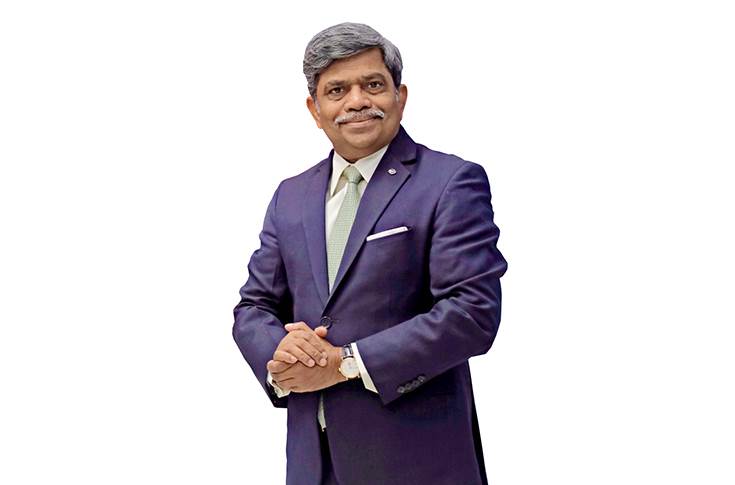 Rakesh Srivastava took charge as Managing Director of Nissan Motor India in September of 2019 and had to take tough calls like pruning the workforce and channel partners to keep operations alive as the company struggled to raise funds and manage operations.
Amid such challenges, in what many considered a brave move, Rakesh Srivastava took charge as Managing Director of Nissan Motor India in September of 2019. Srivastava was an automotive industry veteran with over two and half decade's experience of working with industry leaders like Maruti Suzuki and Hyundai Motor India.
This wealth of experience came in handy when Srivastava had to wade through challenges and keep operations afloat with one serious model – the Magnite SUV. The sub-compact SUV was essentially conceived during Covid-19 and made its way into the market by December 2020.
Srivastava had to take tough calls on pruning the workforce and channel partners to keep operations alive as the company struggled to raise funds and manage operations with cash flows drying up in the thick of the lockdown. Volumes have more than doubled under Srivastava and despite rationalising the product portfolio from half a dozen models to a single product, he was able to fashion a turnaround.
Tremors of a global shake up hit India (2018-2021)
While these developments were happening in India, globally, alliance partners Renault and Nissan were going through serious turmoil between 2018 and 2021.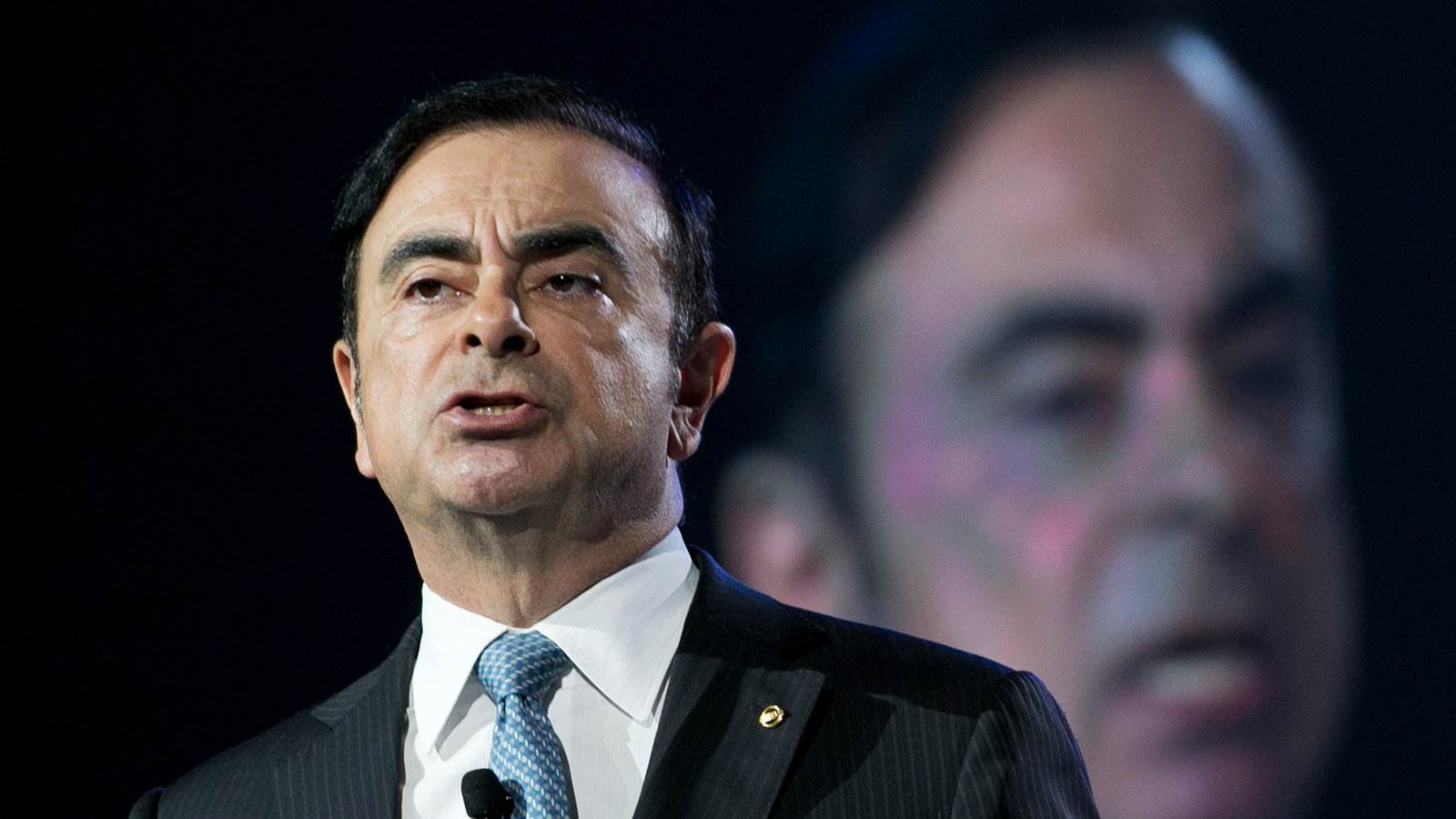 Disgraced Carlos Ghosn's dream project of reviving the Datsun brand to cater to emerging markets had to be axed amid a severe cost cutting exercise as the budget brand failed to catch the fancy of Indian buyers.
After the dramatic arrest of its celebrity chairman Carlos Ghosn in an alleged corruption scandal in the middle of 2018, the highly successful, global alliance of Renault Nissan glued together by Ghosn almost immediately fractured and started to crumble.
The twenty year old Franco-Japanese Alliance had grown into a giant and broke into the ranks of the top three car makers globally earlier in the decade. But now, the partners faced a massive trust deficit between themselves.
As the financial performance worsened quarter after quarter after Ghosn's arrest, Nissan was compelled to announce 12,500 job cuts in the middle of 2019. The ripples were felt in India too with the company deciding to give the pink slip to 1,700 workers at its Oragadam factory on the outskirts of Chennai.
Ghosn's dream project of reviving the Datsun brand to cater to emerging markets had to be axed amid a severe cost cutting exercise as the brand failed to catch the fancy of Indian buyers.
Post Ghosn Era – Uncertainties loomed large
As things moved from bad to worse globally, the tension was palpable in India as well.
The strain between the partners and the uncertainty meant that between 2018-2020 Nissan Motor India's operations were shrinking every quarter, right from the vehicle portfolio, to workforce and dealer footprint. As a result of this, overall sales fell. The legal case against the Government of India pertaining to its incentive didn't help either.
Renault on its part was on a better footing and was building its domestic presence in India. However, with its alliance partner Nissan holding 70 percent stake in the manufacturing JV, there was always uncertainty about its future existence in the country amid bruised egos being nursed globally.
"There was nothing left to go wrong. Every single visit by an expat was seen as a potential move to pull the plug from India. All that one could do was keep our heads down and brave through uncertainties," said an executive associated with the Alliance, requesting anonymity.
While Nissan was at its weakest, Renault had some ammunition left. As Nissan tried to stay afloat by pushing more exports, Renault was gradually inching closer to profitability.
The Kwid was a smash hit when it was launched in 2015 and though volumes have dropped dramatically, this innovative hatch has given Renault a solid volume base which was further enhanced with the successful Triber compact MPV in 2019 and the Kiger SUV in 2021. These products built on the low-cost CMF-A/A plus platform helped Renault to move closer to one lakh units, under Venkatram Mamillapalle, the new MD.
In the global automotive scenario, India was rising up the ranks for Renault. The exit from China in 2020 meant that stakes on India were getting higher.
India broke into the top five markets globally for Renault at the end of 2021. Both on the volumes and profitability front, the French car maker had a fairly optimistic outlook. But getting the future investment for India signed off would depend heavily on how Nissan viewed its future in India, as going solo would make the French car maker's operation unviable.

'There was a misreading of the market on multiple counts including cross badging and introduction of Datsun brand': V G Ramakrishnan, Managing Partner, Avanteum Advisors.
V G Ramakrishnan, Managing Partner, Avanteum Advisors says after making a strong investment plus export driven start in India both companies have been insignificant players in India. Despite having a global lead on EVs, Nissan, in particular, could not take advantage of its technology lead to make inroads in India strong.
"There was a misreading of the market on multiple counts including cross badging and introduction of the Datsun brand which took away the company's focus, taking it in too many diverse directions. This ultimately proved costly for Nissan as it did not participate in the market migration to SUV in the last decade in spite of having a strong SUV portfolio. The recent alliance issues have also not helped the company," he said.
Ramakrishnan feels that Renault, on the other hand, has had relatively better success compared to Nissan with Kwid. It is the only company that has challenged Maruti Suzuki in the entry car market. This space has been more or less vacated by many OEMs. But even from Renault, product actions or lifecycle enhancements have been few and far in between.
Between them Nissan and Renault have tried getting into almost every segment of the Indian market right from hatchbacks, sedans, MPVs, vans and SUVs. The long list of models that could barely make a mark includes Datsun Redi-Go, Datsun Go, Nissan Evalia, Nissan Teana, Renault Pulse, Renault Lodgy, Renault Captur, Renault Fluence and Renault Koleos. However, barring Renault Kwid, Renault Duster and to an extent Nissan Micra and Sunny none of these could carve a space in the highly competitive market.
"I believe they need more operational integration than ever before. The global management needs quick turnaround with on-ground integrations at domestic level," said an industry expert requesting anonymity.
Brand restructuring (2020-2022)
Amid uncertainties and a trust deficit between partners, Covid-19 pushed Renault and Nissan's global management to realise that their survival was at stake and that a transformation plan was desperately needed. This wasn't going to be easy given the complex and intertwined cross holdings of both companies.
Nissan came out with the Nissan Next transformation plan in 2020, but it was mum on what the next steps for India, if any, were going to be. In the background, the message was that Magnite's success would determine the Japanese car maker's next move in India and with Datsun's planned exit, Nissan may lead the revival. Similarly, Renault came out with its own strategic roadmap — cheesily named Renaulution — in February 2021. The new strategy saw a shift in focus to higher margin vehicles around the world; that is B- and C-segment products and EVs.
Renaulution global strategy:
Launched in 2021. Strategy is to move away from volumes and on to value.

Strengthen partnerships within the Alliance.

Improve function efficiency and adopt strict cost discipline.

Harnessing the Group's industrial assets.

Capitalise leadership in EVs in Europe.

Leverage the Alliance's technological expertise to boost efficiency.

Take data, mobility and energy services to the next level.

Tap into the most competitive and distinctive brands for customers and markets.

Enhance profitability.
Yet again, Renault's global plan had little mention of India and its future role. The new focus on higher segments was seen as a move away from the budget end or the core of the Indian market which again added to the uncertainties.
However, despite different market shares, volumes and strategies in the Indian market, Nissan and Renault could not shake themselves free of each other and for any future plans both alliance partners were tied at the hip.
Nervous start to India revival story
The passenger vehicle market in India too had faltered under a sluggish slowdown with a compounded annual growth rate of just three percent between 2010 and 2020 and three months of hard lockdown from April to June 2020 pulled the market down to the decade's lowest volume in FY21.
Nissan's comeback in India which started with the Magnite continued to improve even though volumes were restricted due to the global chip shortage.
Nissan, which had promised a lot since 2010, failed to deliver with its 2016 mid-term Power 88 plan in India. It was staring at a bleak future with Datsun on its way out and a very weak brand perception in India. While Renault was able to break into the customer psyche and gained a good acceptance, despite rising volumes, it barely made money in its decade long run in India.
Market tailwinds set Renault Nissan Alliance back on track
Industry watchers say both the brands had appropriate leaders in Srivastava for Nissan, a sales and marketing specialist who has turned around volumes for various brands and in Mamillapalle for Renault, a sourcing specialist who understood cost structures better than most to fix the profitability challenges.
Unlike the past, where both brands had to fight it out in a sluggish market and highly intense competitive landscape, the post Covid-19 lockdowns saw the market recovering strongly and suddenly, companies were selling more than they could produce. Renault and Nissan too capitalised on the market revival.
Nissan garnered over 50,000 bookings in less than five months for Magnite and with demand for Kwid-Triber-Kiger trio sustaining, the Oragadam factory added a third shift to cater to the rising demand.
The alliance partners were back to hiring workforce and ramping up capacity with assured exports commitment, although it had to shut one of the two manufacturing lines due to low volumes in the past.
Parallelly, the global performance was improving and with every quarter, a strong relation between Makato Uchida the CEO of Nissan and Luca De Meo, the CEO of Groupe Renault was being forged, with Ashwani Gupta, the Global Chief Operating Officer of Nissan Motors continuing to be a strong flag bearer for the cause of the Indian market.
Jean-Dominique Senard, the Alliance Chairman on his part was working relentlessly as master-manager cum diplomat reworking the future roadmap with an eye on building trust and confidence on both sides. Senard's agenda was to define a blueprint for the future that would be a win-win for both partners.
Alliance reboot was needed in some form
In India, there were frequent factory visits between June to October of 2022 by senior global executives from Nissan, including the regional chairman, along with heads of finance, engineering and HR. A rare course of events indeed, but that meant good news was in the offing. The ecosystem of vendors and dealers who had endured with Renault Nissan through good and bad times was assured that a big announcement was around the corner.
"Surely, all that they needed was faith in the market and the right products. First, they said a new plan would be announced in October, then they said November and finally the announcement came in February. I guess hard negotiations on what the right equity structure was globally led to media speculation of talks collapsing. But we were assured that there is a bright future ahead for the country," said one of the partners of Renault Nissan Automotive, requesting anonymity.
The third person amongst a dozen people to whom Autocar Professional spoke said that India overtaking Japan as the third largest market in 2022, was enough of a wake-up call for Renault-Nissan especially given the fact that the alliance partners have all the required infrastructure — right from manufacturing facility, a design and development unit that caters to global needs to a digital hub and two established brands and their respective networks.
Renault-Nissan-Mitsubishi Alliance restructured
After months and years of heated discussions, debates and negotiations, the Alliance was finally restructured in February, after 24 years. Renault decided to prune its equity in Nissan to 15 percent, by transferring the balance 28.4 percent equity into a French trust. The voting rights of this stake are neutralised, even as Renault will enjoy the benefits of the 28.4 percent stake, until they are sold.
Renault and Nissan will each hold a 15 percent stake in each other's legal entities through a cross-shareholding agreement, with voting rights as against a previous arrangement, wherein Nissan held a 15 percent stake in Renault with non-voting rights, while Renault owned 43 percent in Nissan.
The move marks a significant milestone in the 24-year-old auto alliance that aims to deliver a win-win for both the partners. On the critical role of India, Luca De Meo, the Global CEO of Renault told the media after the global announcement, "With bigger and more technological cars, based on Renault platform, this is the only possible way for us and Nissan to stay profitable in one of the most important markets in the world."
Win-win for the future
A week after the global announcement in London, Gupta, flew down to India and signed an MoU with the Tamil Nadu Government to invest Rs 5,300 crore for its next phase of growth in India and just like the global operation, the equity structure in India too was altered.
Guillaume Cartier, Chairperson for Nissan's Africa, Middle-East, India, Europe and Oceania region; MK Stalin, Tamil Nadu Chief Minister; Ashwani Gupta, COO, Nissan Motor Corporation and other officials during the MoU signing event in Chennai.
Renault Nissan Automotive — the manufacturing JV where Nissan held 70 percent stake and Renault 30 percent — the stake was readjusted to 51 percent Nissan and 49 percent Renault. Similarly in the R&D arm, Renault Nissan Technology Business India (RNTBI) — Renault's stake is set to come down to 51 percent from 70 percent it held earlier and Nissan would have 49 percent stake.
The new plan envisages introduction of six products — four SUVs and two A-segment EVs which will start rolling out of showrooms from 2025. Renault and Nissan will get three products each. Each of these products will be distinctive — a departure from a cross-badging strategy in the past, assured the top management. The company will also be hiring 2,000 new engineers for this expansion.
Rejigged Alliance:

Renault pruned its equity in Nissan to 15 percent, by transferring the balance 28.4 percent equity into a French trust.

Shareholding:

Renault and Nissan will each hold a 15 percent stake in each other's legal entities through a cross-shareholding agreement.

Manufacturing:

In the manufacturing JV Nissan held 70 percent stake and Renault 30 percent. The stake was readjusted to 51 percent Nissan and 49 percent Renault respectively.
Gupta told Indian media, Renault Nissan is writing the 'next chapter' of its alliance in India, after the global alliance restructuring announced by the company in London in early January. "This investment is very significant not only for products but for technologies like EVs to really capture the growing Indian market which is the third largest market in the world. The alliance also wants to use India as a base for exports," said Gupta.
"First of all, it will be a shared investment; second, we have graduated from cross badging. We don't start with the product anymore, we start with the customer, and as you would have seen, we have a very clear brand distinctiveness, you will not call it a cross badge," assured Gupta. While the segments will overlap, there is big potential for both brands to grow, opined Gupta and the emphasis will be to bring down costs in a fiercely price-sensitive and competitive market.
Gupta isn't worried about cannibalisation of overlapping products. He says that the Indian market is big enough and the benefit of access and a growing market share is bigger than the fear of cannibalisation.
'Apart from delivering a strong value package, to remain fresh in the Indian consumer psyche, to remain relevant with frequent product interventions, something that both lacked': Gaurav Vangaal, Associate Director, S&P Global Mobility.
Gaurav Vangaal, Associate Director, S&P Global Mobility says that a fund infusion has been long overdue and this fresh investment is coming in after almost a decade with the last major investment being done on CMF-A platform. "Apart from delivering a strong value package, to remain fresh in the Indian consumer psyche, it has become critical to remain relevant with frequent product interventions, something that both alliance partners lacked. Amongst the two, Renault definitely has gained ground, especially in smaller towns. However, the current happy Renault buyers do not have anything to upgrade to. This needs to be fixed," he says.
Vision Move Beyond & Townhall Address
Guillaume Cartier the Chairperson of the Africa, Middle East, India, Europe and Oceania (AMIEO) region at Nissan Motor whilst addressing the internal town hall to employees thanked their resilience and patience during tough times and shared how their effort to build credibility and trust played a big role in announcing the fresh investments in the country.
With the green lighting of new products, the plan is to increase volumes and market share. The current plant utilisation is about 49 percent, Renault Nissan Automotive wants to take this up to 80 percent (4.5 lakh units), helped by both domestic and fresh exports.
Gupta who was visiting the Oragadam factory for the first time in eight years, recalled to employees how Nissan finalised Chennai as a location, having explored Maharashtra, Gujarat and Haryana due to availability of skilled workforce in manufacturing, engineering and design and development.
The plant was built in a record time, the roads also didn't exist and even for a cup of tea, one would have had to travel for kilometres, he reminisced. "You have pulled our attention and taken the operation to the next level," he said. In the last 15 years, Renault Nissan Alliance has produced over 2.4 million cars and it has shipped vehicles to over 100 locations from Chennai.
On the new vision and approach of the Alliance, Gupta told employees that there has been a shift in focus from big volumes to allocating investments on a project by project and then meeting targets.
"Earlier the vendors were given designs and they would build the parts based on the extended design. Today the design and development is happening outside of India. We have clearly demonstrated the Make in India slogan. India has become the third largest market in the world, RNAIPL is going to be an international hub, not only for the ICE cars but also for electric vehicles," said Gupta.
From global to local, the alliance partners are moving to an approach of local to global with a very deep localisation to ensure cost competitiveness. Happy with the quality of cars made out of Chennai, Gupta said, India has the potential to beat Mexico as "the best plant in the world" in terms of performance.
The COO urged the management to keep the cost low and quality parameters intact. He emphasised that the time to market and speed is important, "look at the Chinese and Koreans, they are much more efficient with their launch plans, from now on, whatever six products that we have defined, our key success factor will be time to market, speed will be the key," he added.
Gupta set a target for the India operations and said that if the global market share of Nissan is six percent, achieving three percent market share in India which is the third largest market in the world is "not a big thing" and achieving 80 percent capacity utilisation "is not a big challenge."
"Today, we are addressing just 15 percent of the market and securing 1.5 percent share, if we expand our product coverage to 40 percent, 3.5 percent market share is doable. I think Nissan can do about two lakh units of domestic volumes. Add export to that and Renault will deliver similar numbers, so making and selling 4.5 lakh cars is no more a dream. I am sure you guys will deliver. If you achieve three percent market share, that will be 2,25,000 cars, you have another 1,00,000 of exports basket, that is my mathematics," explained Gupta.
Laying the foundation and creating a bridge to the future
Until the all-new localised products hit the roads in 2025, Renault and Nissan will have to rely on a mix of upgrading existing products as well as small volume CBUs and CKD models apart from accelerating the market introduction of EVs.

Nissan India did very well with Made-in-India Magnite SUV exports.
From the production standpoint, the addition of Magnite exports to left hand drive markets will bring in incremental volumes and higher capacity utilisation. This will help both brands control costs due to regulations and higher raw materials prices. The US$600 million (Rs 5,300 crore) is just the first tranche of investment. Once EVs start taking shape, the plant may need incremental investment in modernisation, with new technologies for which the alliance is ready, assured Gupta.
There is a strong emphasis on vertical integration and localisation for EVs in India to ensure right price points for the mass market. To begin with both Renault and Nissan are likely to challenge the timelines and may bring in the products before the scheduled date. "They hope to surprise the market," said one person in the know. The Nissan management met their dealers and shared a comprehensive plan to sustain their business and plans to stay in sync with market growth.
As part of the Move Beyond plan announced in October 2022, Nissan had already indicated its plans of bringing CBU and CKD models to build the Nissan-ness in the country. The X-Trail SUV is already approved — however the feasibility for Qashqai and Juke are still going on.
Juke in its current form may not make it for the Indian market, but the findings from market research on the Qashqai will give useful feedback to Nissan for its upcoming mid-size SUVs, say sources.
Autocar Professional has learnt that Ariya EV is also being explored for the Indian market to help build the brand's EV credentials and showcase its technology ahead of mainstream SUV and EV launches.
Apart from expanding the product portfolio, Nissan is also looking at reworking its entire business model with channel partners. It is giving an opportunity to existing partners to expand into newer locations and that too in asset-light showrooms and workshops.
This plan is seen as crucial for dealers to increase their reach and find new customers to sustain their operations. Nissan dealers cover about 55 percent of the total market, with just 150 outlets. This figure is set to rise though it will take a while before it reaches the high of 330 outlets that it saw in 2018.
People close to Nissan say through better processes and improved efficiency the Japanese brand has been able to grow its volumes by eight percent. Widening the network will bring in incremental volumes that could see the company grow by double digits.
Unlike Nissan, Renault's focus will be on frequent interventions of its current portfolio of compact cars — Kwid, Triber and Kiger and also explore CNG options. Rural initiatives have brought in incremental buyers for Renault, but loyalists are eagerly waiting for upgrades.

Under adverse market circumstances, Nissan's survival plan in India banked heavily on the Magnite SUV. Renault banked on a trio of models like Triber, Kiger and Kwid.
A bumpy ride ahead?
What both Renault and Nissan suffer from is weak brand equity amongst strong players in a crowded space. Given the sheer action in the SUV space, Renault Nissan will have to ensure that their future product offerings are highly differentiated, say experts.
What's more, the market leaders have a multitude of powertrain alternatives. If the Japanese rivals have the hybrid as an alternative along with petrol, Koreans have diesel and Indian brands offer petrol, diesel and electric as well as CNG.
"Renault and Nissan will have to ensure that the products have to be disruptive as and when they enter the space; either on design, on value or on features," said an executive associated with the company.
On the lack of powertrain options beyond petrol in the mainstream compact vehicles market, the group is not worried as there has been a significant shift away from diesel in favour of petrol, which may help both brands.
The shift away from hatchback and from diesel is likely to help the Nissan Magnite and through more efficient processes and expansion of its dealer network, Nissan is confident of keeping its head above water.
But is this too little too late?
"It is never too late in a growing market like India. But when you enter the market the product proposition must be compelling enough. Plus, there has to be sustained product interventions including active lifecycle management to ensure products remain relevant and fresh, something that both Renault and Nissan failed at in the past," said an executive associated with the group.
Ramakrishnan said that they have survived the worst part. "It is never too late for a brand to rebuild itself," he said.
"The recommitment to the India market through fresh investment indicates the global management's desire to participate in India market growth. In addition to getting its long-term product plan right, the company has a huge task of rebuilding customer confidence and building trust among dealer partners. These measures could take years to make a meaningful impact on these brands in the Indian PV market," feels Ramakrishnan.
Carving a space in a highly competitive market will still be a challenge for the companies
By the time the SUVs hit the road, the mid-size SUV market, which is a big focus area announced by the Alliance partners, will have over a dozen offerings. The market would have grown to over a half a million units. While Hyundai, Kia, Mahindra and Tata have a pre-dominant share in the segment, the recent entry of Maruti Suzuki, Toyota and the entry of Honda Cars India in 2023 will ensure that competition will only get more intense.
Ravi Bhatia, MD of Jato Dynamics India expects both companies to face stiff competition from the top three players — Maruti, Hyundai and Tata.
Bhatia believes, to create a meaningful position for themselves in the Indian market, Renault and Nissan need to continue to invest in product development and innovation, as well as focus on customer service. "Also, with an eye on the export markets, the alliance should be developing left-hand-driven models to capitalise on underutilised production capacity which is currently below 50 percent," added Bhatia.
A last word
Braving through the worst, and Renault-Nissan alliance knows India definitely holds a strategic importance for the future growth, hence the partners have made a fresh commitment. A critical phase begins now. Speed and agility are going to be critical, as both brands will seek to differentiate themselves amid strong competition. One successful model can change the fortune of the company as Renault Kwid and Nissan Magnite have proven. The alliance partners will be hoping to deliver several such models instead of just one in this brave new phase.
This feature was first published in Autocar Professional's March 1, 2023 issue.
RELATED ARTICLES