Revisiting the Premier legacy
In its heyday, Premier Automobiles or PAL was a formidable brand to reckon with.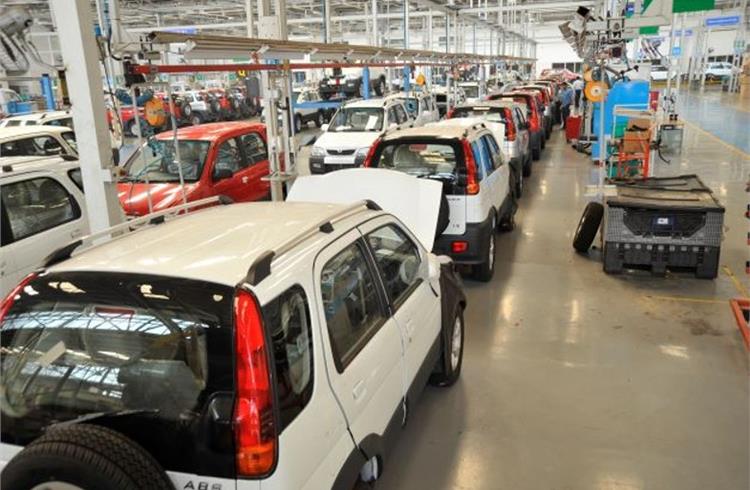 Old-timers would have felt a tug in their hearts when they heard the news of Premier Ltd's imminent sale to Chennai-based Fab Metals. To them, this would have meant the end of a brand which had been an integral part of the Indian automobile landscape for nearly seven decades.
Today, you may be fortunate to spot even the lone Premier Padmini taxi on Mumbai's roads which have been replaced with more contemporary Japanese and Korean offerings. Yet, there was a time when the Padmini was the face of Mumbai as much as the Ambassador continues being an integral part of Kolkata's cab felt even while its manufacturer, Hindustan Motors (HM), shut shop in 2014.
Premier, likewise, stopped making its taxis at the Kurla plant near Mumbai many years ago while shifting gears as part of a strategic business move. It realised that there was no way it could take on the strength of the MNCs which had taken over the market and, hence, opted to focus on engineering as a core part of its business from a facility near Pune.
Yet, the brand was still around even while there was a subtle rechristening from the erstwhile Premier Automobiles (PAL) to just Premier Ltd with a new logo. And in any case there were enough Padmini taxis in Mumbai to serve as a reminder of an era where this Indian brand stood tall.
Even after exiting the automobile business with the closure of the Padmini assembly line in Kurla , the company got into an alliance with Zotye group of China in 2009 to make the Rio compact SUV. To nostalgists, this was a welcome comeback simply because Premier was synonymous with cars and this was the perfect way forward. It was also the perfect choice of product because compact SUVs were gaining popularity among a new generation of buyers.
It was during this time that the leadership at Premier reiterated to this writer that the key would be to take one step at a time in this foray with Zotye. "Our legacy is in the auto business. We are not going to take crazy risks and make ridiculous investments. Cautious and well thought-out moves will be our credo," a senior executive said.
The company was confident that the move would pay off and would enable it to continue as a participant in the Indian automobile arena. "We have a robust engineering business which is highly profitable. Identifying new segments coupled with low-cost risks gives us the edge. I am confident we can produce a successful story as we go along," the executive added.
According to him, brand Premier (since its inception) was about reliable, rugged and utilitarian products at affordable prices. The Padmini was a case in point and people found it practical for the Indian environment. The same was applicable to Rio, he added.
"Certain values are appropriate for certain companies. Premier is not a super premium brand; it is the Hamam of the soap market and not a Lux or Dove. We aim to be a pragmatic solution for people who have driving or transport aspirations and want to be different," the executive said.
As he put it, bigger companies could be compared to the British Navy or Spanish Armada with mega fleets ruling the waters. "We are pirates with smaller outfits, nifty products, agile, young and spirited people who can take a share of the booty as well," he quipped.
According to him, there would be no problems for buyers accepting Rio's Chinese DNA while driving home the point that the Chinese were pragmatic businessmen who were more interested in volumes and not obsessed with their brand. "Since we are better known here compared to Zotye, they went ahead with Premier Rio," he said.
The SUV did not quite catch the fancy of the market as anticipated which meant that Premier was now effectively out of the automobile arena. Even while it chose to focus on its back-end competencies of engineering, the latest development relating to the sale of the business to Chennai-based Fab Metals shows that things did not work according to plan.
Yet, for those who grew up in the heady days of Fiat and the Padmini, this is a legacy that will not be forgotten. PAL was synonymous with Bombay which later metamorphosed into Mumbai but still continues to remain India's most cosmopolitan metropolis. The company's cars were truly aspirational till the advent of Maruti and customers began queuing up for the 800 in the 1980s.
The Padmini was still a force to reckon with but it was getting increasingly clear that it was now facing tough headwinds which did not augur well. It was only logical for PAL to make the most of what liberalisation offered when India threw open its doors to investments from MNC carmakers and local companies were quick to forge joint ventures right from HM and PAL to Tata Motors (then Telco) and Mahindra & Mahindra. Even a two-wheeler player like Bajaj Auto also toyed with the idea of expanding into cars before shelving the idea.
PAL knew only too well that its survival hinged on forming such an alliance and this paved the way for one with Automobiles Peugeot (now Groupe PSA) of France. It hived off its other facility at Kalyan near Mumbai for use in this new company, PAL-Peugeot, which also included its 118 NE later rechristened Viceroy.
PAL then got into another JV with old-time ally, Fiat, which would see the latter take control of its auto business at the Kurla plant. By this time, the script at PAL-Peugeot was going awry and the French carmaker abruptly took a decision to shut down its India operations in late-1997. Fiat took charge of Kurla but had little success despite tremendous market response to models like the Uno and Palio.
The Italian automaker subsequently joined hands with Tata Motors for a manufacturing/marketing partnership which meant restarting operations at another facility at Ranjangaon near Pune — incidentally its first choice as location for its India operations. The move to Kurla was a result of other factors which compelled Fiat to get into the driver's seat largely to get the Uno back on track.
With the Padmini innings also coming to an end, PAL decided to move on in its new avatar as Premier Ltd where the focus would now be on carrying out engineering operations from Chinchwad near Pune. With that chapter now coming to an end too, it marks the end of the road for the brand.
To those associated with the heady days of PAL, it is only natural for them to turn wistful and reminisce about the good old days before the MNC onslaught in India upset the applecart. In the case of PAL, it was also beleaguered constantly by labour problems at its plants which were difficult to deal with day in and out.
Some traditional Indian brands like Tatas and Mahindras have not only survived competition from global brands but have, in fact, come out stronger in the process. They have caught the fancy of the global community with their efforts in frugal engineering on products like the Scorpio, Indica and Nano (even if the last two did not quite turn out to be the blockbusters they were predicted to be).
PAL and HM were not so fortunate and had to shut shop when it was getting crystal clear that they would not be able to continue forever with their lineup. Citroen has bought out the rights for the Ambassador brand though it is a million dollar question when it will be used in the future. Padmini will linger on as a fond memory when the last of Mumbai's taxis bids adieu.
RELATED ARTICLES