Newsmaker of 2021: Roland Bouchara
One of the key points Roland Bouchara drove home in a recent interview was that profitability would be top priority for Stellantis India.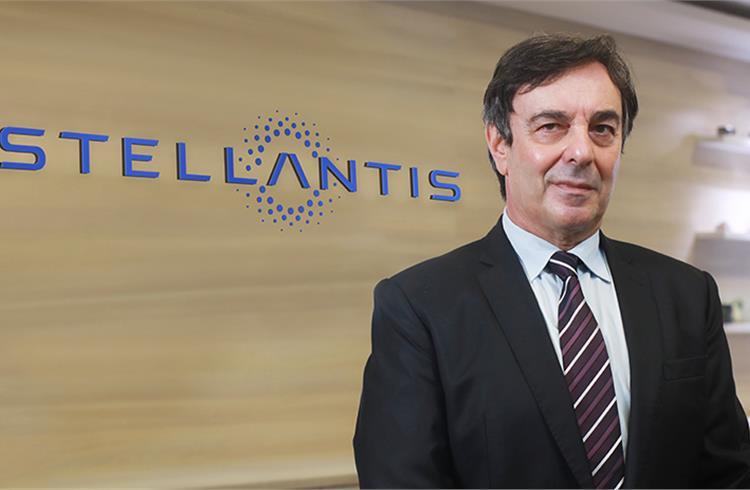 One of the key points Roland Bouchara drove home in a recent interview was that profitability would be top priority for Stellantis India.
When he took over as CEO and MD of the new entity, marking a huge leap from his previous mandate as Senior VP, Sales & Marketing of Citroen India, Bouchara knew only too well that there was a lot of work ahead. Prior to the creation of Stellantis, a result of the merger of Groupe PSA and Fiat Chrysler Automobiles (FCA), the Indian landscape was completely different for these two companies.
FCA was the more experienced participant and in its earlier Fiat avatar had an association going back to the 1950s till it returned fresh from its success story in Brazil in the 1990s. It was back with its old partner, Premier Automobiles, but sustained success proved to be elusive despite some promising starts.
Then came the global acquisition of Chrysler paving the way for FCA and thereon to Stellantis. Along the way was a failed marketing alliance with Tata Motors while the Fiat brand was given a burial and Jeep became the calling card with its plant in Ranjangaon near Pune. In the case of PSA, it had had a disastrous India outing back in the 1990s when it operated as Peugeot which perhaps made the renewed appearance as Citroen a smarter move. An existing plant near Chennai belonging to its partner, the CK Birla Group, became its home while a powertrain joint venture (again with its Indian ally) kicked off operations in earnest.
Today, all these operations along with the R&D centres of FCA and PSA, coincidentally in Chennai, come under the Stellantis umbrella where Bouchara is the overall boss. It is not going to be an easy responsibility and he is equally aware of this too. Yet, as he reiterated in the interview, a lot of good work is already underway especially in the Citroen powertrain venture where both the volumes and money are coming in at a steady pace.
Bouchara also knows that there is no substitute for aggressive localisation especially in a market like India where affordability is the key. The fact that two auto brands — Maruti and Hyundai — account for 70 percent of the market is a reality that is not lost on him. What then is the best way forward? Take one step at a time while creating a strong foundation and then come out firing on all cylinders.
The advantage for Bouchara is that Jeep is a well established brand except that it does not have the numbers in place yet. There is intense competition in the SUV space coming in from Hyundai and Kia in particular with new allies like Skoda Volkswagen also out with their new offerings. The challenge therefore is for Jeep to clock more volumes and also make money in the process.
In the case of Citroen, Bouchara will need to get his team work flat out on creating more brand awareness. The first product, C5 Aircross, is out but numbers are hardly anything to write home about. PSA is betting big on the next offering, C3, to get more customers with an aggressive price tag. Till that happens, the challenge is to spread the word on Citroen with the C5.
With bottomline being the top priority, it remains to be seen if there will be some harsh measures in 2022 like streamlining manpower costs or going more asset-light. There could be no reason to cough up high rents for office space in Chennai and Mumbai either.
On a global level, Stellantis is working on a carefully drawn up growth plan under the supervision of its Chairman, Carlos Tavares. India is a critical market too but for now, North America and Europe are more profitable. Bouchara will have to navigate the ship carefully in the coming years.
RELATED ARTICLES