New orders light up MMM Auto System's business
Magneti Marelli Motherson Auto System, which is to commission its new plant by end-Q4 FY2017, is flush with new business bagged on the strength of its R&D.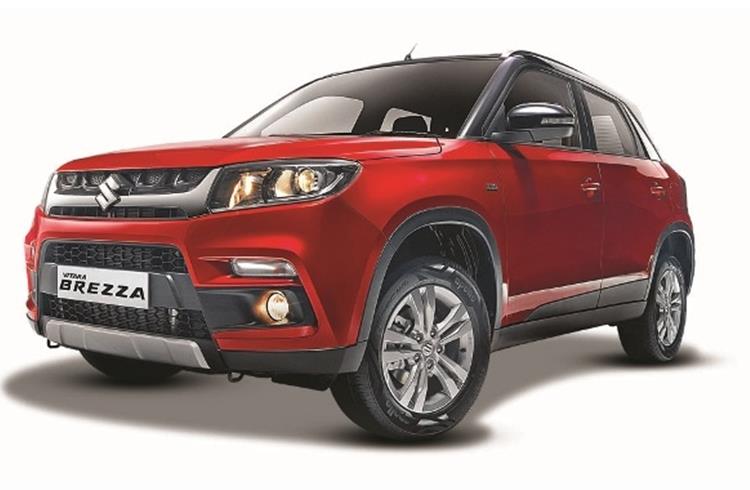 Magneti Marelli Motherson Auto System (MMM Auto) is all set to service its northern customers like Maruti Suzuki India from close proximity. The automotive lighting products supplier is setting up a manufacturing footprint in lighting in Delhi-NCR that will enable it to meet just-in-time supplies from its latest facility.
Currently under construction, the facility will be ready for mass production in Q4 of FY 2017. The component maker will also relocate its existing air intake manifold production from its Manesar assembly unit to the new plant. The new unit will commence production with rear lamps and will possess an average production capacity of 600,000 sets per annum in phase 1.
Involving an investment of Rs 30 crore excluding land and building, the production unit in addition to catering to the requirements of Maruti Suzuki will also be a supplier to Isuzu Motors India and Honda Cars India with whom it has won some recent business.
Interestingly, MMM Auto, which is an equal joint venture between the Samvardhana Motherson Group and the Italian arm of Fiat SpA Magneti Marelli, has a bagful of 30 new projects in its kitty under various stages of development. These are expected to reach fruition over the next 18-24 months.
The lighting solutions company is bringing advanced products with HID and bi-LED lighting to India for automotive headlamps that are slated to kick off production in FY2017-18. Among its modern lighting systems is the projector module, one of which has already been localised at its Sanand facility in Gujarat for Maruti's latest kid on the block – the Vitara Brezza.
"It depends on the volumes per se as we have the assembly lines ready and, if volumes justify, it is easy to localise it," says Vishal Kabadi, COO, Magneti Marelli Motherson Auto System. "Theoretically, we can localise as much as we want and it is a make or buy decision."
The company is an exclusive supplier of lighting systems for the Vitara Brezza and has developed the front and rear lamps as well as small lamps straddling the bumper and better known as front turn signal lamps. Overall, it has developed two versions each of the front lamps and rear lamps for the new Maruti model.
At present, MMM Auto has sufficient production capacity to meet all the necessary requirements of Maruti Suzuki albeit it is not on board the Baleno hatchback programme.
New plants to power growth
Over the last six months, Kabadi maintains that MMM Auto has made a lot of investments in kick-starting three new plants – at Sanand, the under-construction plant in Delhi-NCR and expansion at its Pune facility. Going forward, the focus will be on stabilising production. Further investments will be based on future orders bagged and the needs of the customers. It is also now well positioned in the north and in the western part of the country with adequate production units.
The Sanand plant supplies lighting systems for the Vitara Brezza and the Suzuki Stingray. It will also be a supplier to other OEMs, like Renault India, from next year. In addition, it supplies to the Ford Figo and the Figo Aspire made at Ford India's Sanand plant besides Tata Motors.
The lighting systems for the Vitara Brezza took about 24 months to develop including the ramp up and production. Talking about the challenges involved in their development, Kabadi responds by saying "Any lamp is a challenge as it is not a simple commodity. The challenge is that the packaging space in the car is reducing and many features have to be accommodated in as little space as possible while making it as lightweight as possible. This involves trying out alternate materials. Styling is also very important as the lamp is not just a functional part of the lighting system anymore but is now the selling point as well. Therefore, the styling of the lamp across OEMs is becoming very crucial."
Since the Aspire was part of Ford's global programme, requirements valid for South America and for Europe, especially from the testing and validation side, had to be taken into consideration. The Brezza was different in the sense that it was the first of its kind vehicle introduced in India by Maruti, which meant a lot of effort went into its styling. The company claims the Brezza's headlamp is unique in India – a light guide, an LED and modular concept all integrated into one and accordingly styled.
MMM Auto's R&D centre in Pune, which is now fully operational, is playing a larger role undertaking mechanical designing and styling as well as simulation and electronic development. The centre has a manpower strength of over 45 people.
The R&D centre has several application centres linked to it with each manufacturing facility housing independent application centres but it also works on global programmes. For example, the Figo and Aspire form part of Ford's One Ford global programme and Kabadi maintains that it was a Brazil India programme undertaken by MMM Auto on a case to case basis, availability of resources at that point of time and based on specific locations. But despite contributing for the global lighting programme, the Pune R&D centre does not function as a global hub. It is more a case of balancing resources available at any given location. It is also directly linked to the requirements of the customers.
"In case customers ask for the design and development to be undertaken at their global centres, our people travel with domain experts from the collaborator's side as well. But in the case of projects completely led by the OEM, which happened in the case of the Vitara Brezza, the development is undertaken in India. MMM Auto has all the necessary infrastructure that enables it to conduct testing and validation for the products. All those facilities are now available in-house."
All the rear lamps currently designed by the supplier are with multicolour technology that is now the standard method of production. Key benefits are that different types and colours of materials can be harnessed on the lenses and the same part colour can be changed depending on the model variants.
Further, it is possible to applicate lenses with up to four different colours in India compared to the previous one colour lens. Additionally, there is a processing advantage; typically in the case of insert mouldings, there are chances of leakages while joining parts together. In this situation, there is a single part, as a result, there is no leakage from any gap or joints. At present, MMM Auto produces 800,000 sets of rear lamps per year.
Also, the trend in rear lamps is moving towards LED and electronics applications as witnessed in the Vitara Brezza and the new Renault Duster. "There are normally three functions in rear lamps –the tail stop and reverse functions, now we are seeing more and more functions being converted to electronics. Earlier, the tail function was the normal function but now more and more functions are moving towards LED and Delhi has its own issue of emissions as well. Definitely, in terms of styling, it is a step up in normal technology that was prevalent previously," elaborates Kabadi.
Another shift that is being witnessed is towards daytime running lamps (DRL), a high-tech lamp that first started in Europe as a mandatory requirement. In India, it is seen as an add-on feature and a step up in technology. Normally DRLs are LED-based lamps so they are marginally costlier than regular lamps but MMM Auto has been working on more cost-effective solutions in DRLs that include harnessing the bulb technology in place of LEDs.
It is currently providing the DRL function with bulbs for the Nissan Terrano only for export models. In India DRLs are not mandatory and hence are used more as a styling function but may evolve later when legislation decrees.
The DRL, being LED based, leads to lower emissions and the oncoming vehicle is able to identify another vehicular movement in front of it. The product finds greater use globally especially in Europe when weather conditions are poor and dim. DRLs can be offered both with the bulb technology and with LEDs with the cost varying across the wide range of DRLs.
But LEDs are the way forward, admits Kabadi, being longlasting and more powerful than a bulb. Interestingly, Europe has already moved onto concepts known as E-lites that are energy saving LED modules and in due course of time, these are expected to percolate down to India as well.
Other lighting systems span signature lamps for easy identification from the rear of the model based on its unique styling as in the case of the Renault Duster or the Vitara Brezza where the rear lamp consists of the bull horn LED, making the brand identifiable.
New orders
The lighting equipment major is currently working on new development programmes with Honda Cars India. There are a couple of projects that will pick up in the future as well. It is also in talks with Ford and other OEMs for exporting components. Currently, MMM Auto exports some components from here to Ford Australia, Suzuki in Indonesia and to Vietnam, to Nissan in Russia as well as Renault in Romania.
Meanwhile, a look at the automotive lighting market in India reveals that it is marked by more value additions in lamps per se with higher adoption of projector modules, LEDs and HID systems. With these advanced lighting solutions, more styling features are getting added to the lamp making it more complex and valuable.
Kabadi visualises a dual effect penetrating over the next 2-3 years – as volumes rise in India, the value addition in the lamps will also increase. So if the market grows by a certain percent, then the lamp volumes are pitted to grow 2.5 times during this period.
Going forward, while MMM Auto has already completed most of its investments in its manufacturing facilities in Delhi-NCR and at Sanand, a capital expenditure of Rs 30-35 crore annually is in the pipeline as the expense on new projects.
The new orders in the pipeline include those from Volkswagen and General Motors, with the business with Jeep and Honda to further expand. The lighting company does not have a presence in the two-wheeler segment but neither is it keen to tap it. In the CV space, it is on board some export projects supplying lights for the Tata Xenon pickup truck in small numbers.
In the future, MMM Auto expects to ride the growth wave on the back of light equipment for new model launches. The Maruti Vitara Brezza, which is seeing a huge demand in the domestic market, is turning out to be a good bet for the component maker.
RELATED ARTICLES