India technical centre to aid growth of USA's Inteva
American supplier bets on the talent pool and the market opportunity in India to realise its global growth ambitions.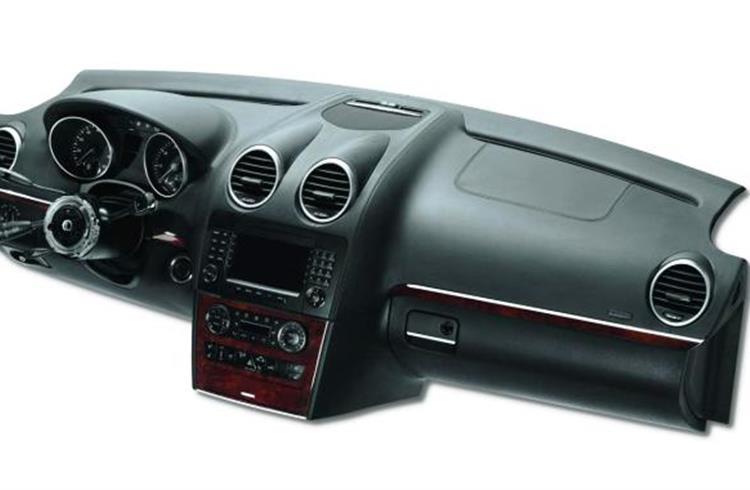 When Troy- (Michigan) based Inteva Products acquired Arvin Meritor's body systems business in 2011, two 'gems' in India came as part of the deal. One is a plant near Pune and a technical centre in Bangalore.
Four years after inaugurating the revamped manufacturing plant, Lon Offenbacher, president and CEO, Inteva Products, recently inaugurated the upgraded technical centre which has moved to a new complex in Bangalore. With a test lab set to be operational in this facility in a "couple of months", the tech centre will be capable of conducting all the activities of a new product from scratch. Right now, it is a "strong partner" to Inteva's other centres globally.
Like global tech centres of many OEMs and Tier 1 suppliers in India, Inteva's centre will support the local market and also the global businesses. "We have people in this building that support teams in Europe, in North America, and also in China and Korea. They are active and full-time members of the product development team," Offenbacher told Autocar Professional soon after formally inaugurating the facility along with key members of the global and India management teams.
The Bangalore tech centre with around 200 members and one in Mexico with around 150 members play key support roles for Inteva's businesses globally. Engineers work in two shifts at the Bangalore unit. There is also an IT section which operates round the clock to support centres globally. "The advantage that we have here is two-fold – we got the experience, and it is a sound experience. And English is kind of a native tongue. That works well. The other thing that works well is when we are working on North American projects, the nine-and-a-half-hour time difference actually works to our advantage. We can have team members here working on a US project and it essentially becomes a 24-hour clock. And similarly in Europe, it extends the day," says Offenbacher.
The other technical centres support specific manufacturing plants. The plan is also to make India a development base for certain products. "We would also like to see some intellectual property emanate from the Indian team as well. We really challenge our individual tech centres. We really like to see their engagement not only in their local environment but also their engagement to create technology that is used around the world," says Roose Gerard, VP (Sales & Marketing), Inteva Products. The team is showing some signs of its capabilities. Offenbacher recalls a project where an Indian OEM wanted Inteva to develop a brand-new latch to meet its specific needs which the team developed and validated the product independently. Half-a-million units of the latches are supplied every year now.
Inteva Products, a privately held company, was born in 2008 when Delphi sold off its interior and closure systems business units that were profitable but not part of the global supplier's long-term vision. The business units, with only 30 percent of business outside North America, were barely global then. Inteva Products' globalisation plan got a shot in the arm with the acquisition of Arvin Meritor's body systems business. Now North America contributes to 40-45 percent to the company's total revenue, while 30 percent comes Asia, and the balance comes from Europe.
Opportunities India offers
In India, the company offers only two (closures, motor and electricals) of its four product lines. The roof systems – Inteva's biggest revenue earner – could be Indian market has to catch up," says Offenbacher. Already, around 40 people are working on roof products and supporting Inteva's Germany design centre. The Bangalore technical centre could also develop low-cost roof products to create a market for roof systems in the mainstream vehicle segments.
As Inteva Products expands its operations globally (a new plant is coming up in Mexico), it has set a target of growing from the current level of US$ 2.8 billion to US$ 4 billion in 5-7 years. Before that, the India subsidiary is expected to grow almost four times.
Currently with an annual turnover of US$ 25-30 million, Inteva Products India is expected to touch the $100 million mark in the next 4-5 years. Sanjay Kataria, who heads the Inteva Products India team, says the Indian subsidiary has a dual role to play. "Most of the global OEMs have their global sourcing strategy. So, for India to enable that US$ 4 billion revenue, we have to be successful in terms of execution, quality, delivery to the same OEMs. They have operations here too. So, if I fail here, then there's a direct impact on our global (business). There's a huge role that we play when it comes to our company's objectives," says Kataria.
Ford, Tata Motor and Volkswagen are the top customers for Inteva Products India, while Mahindra & Mahindra "is coming up fast." "Four years ago, when we inaugurated our (Chakan) plant, we were majorly exporting to our other plants. So from thereon we have grown to US$ 25-30 million," adds Kataria. Today the plant's production ratio for exports and domestic markets is almost the opposite. 80 percent of the production is for OEMs in India. The export markets are Russia, Brazil and Romania.
With the projected growth of the market, and with it Inteva's, Offenbacher expects the Pune plant to run out of capacity in a year-and-a-half or two. With lean manufacturing techniques, that could be stretched for another year. There's space to expand in the current plot or land, but some of Inteva's customers also want it to expand its manufacturing footprint in India.
Against the backdrop of volatility in some global markets and a slowing Chinese economy, India's importance is growing. But infrastructure is seen as a hurdle in its growth path. India's stability is making companies like Inteva to place their bets here. Inteva's business in China is way bigger than in India but as Gerard puts it, "It's not the China we remember five years ago." However, the emphasis in China, where Inteva with nine plants earns a billion dollars in revenue annually, continues because even the slowing growth rate is better than many other global markets. "In the context of India, we see the Indian market as continuing to grow. We see the opportunity is here. There are some infrastructure items that need to be taken care of. In time, there is going to be continuing growth," says Gerard.
India could also aid Inteva to meet the challenge of enhancing cost competitiveness while offering quality products to its customers. "There we have to get more smart about customising solutions for the local market here where we can do some, I would call, cost innovation. You actually work on new materials or localise as much as you can, and you work on other operational cost to make sure you are able to compete," says Kataria.
Offenbacher sees different "tools" to tackle the challenge. "One of them is we have got components strategy. We are trying to always develop some common design elements. So, for a given product line you can use different things. If it is already tooled, engineered, designed, it gives us cost advantage, it gives the customer price advantage," he says. The other tools are tapping various production locations to optimise labour cost globally and value engineering to make the component parts more cost effective. In one instance of value engineering, Inteva Products reduced the weight of the average motor from 550 grams to 300-350 grams in five years.
Acquisitions on the horizon
With new strategies, Inteva Products is betting on growing at a healthy clip. There could be more acquisitions in the horizon. Inteva Products' owners are very acquisition oriented and they could be having their "fish lines in the water all the time."
Till a year ago, the company had looked at 500 different properties since 2008. "Right now, there's probably half-a-dozen or maybe eight or nine companies that we've been looking at. A couple of those are good matches for us," says Offenbacher. Some of them could help Offenbacher and the team in the quest to be "not the biggest, but the best."
This feature was first published in Autocar Professional's October 15, 2016 issue.
RELATED ARTICLES