India at 75: The Fiat duo that lost their way
The Uno and Palio had it in them to make a mark but poor sales aftersales service didn't help their cause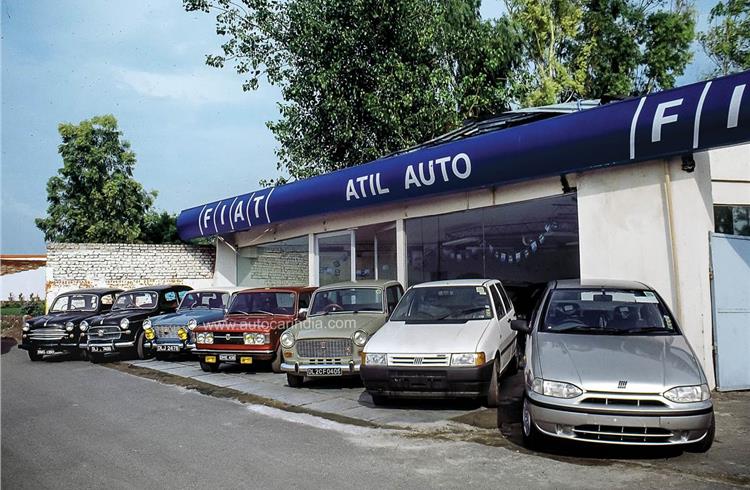 The Uno which Fiat decided to build with its India partner, Premier Automobiles could have made an impact in India's car sector that was opening up to competition but nothing went right from the word go.
Premier Automobiles, known for the boxy Padminis, was unable to make the committed 30,000 units that had to be built. With 292,000 bookings, the car had the potential to be a runaway success but labour issues put paid to Fiat's plans for the car.
The Uno was the only serious contender to the Maruti Zen at the time with its roomier cabin, and powerful powertrains, but the company was unable to give a tough fight to its Japanese rival. The Fiat Uno was launched with a 1.0-litre, four-cylinder petrol engine, which was later joined by a 1.7-litre diesel in 1998, and then a 1.2-litre petrol in 2000. However, it failed to take off as owners were unhappy with the poor service and aftersales support. When Fiat realised that its India partner wasn't handling the show, it took charge of Kurla plant, shelving plans for a new facility at Ranjangaon. Fiat also decided to bring in the Palio, which was a huge success in Brazil which it hoped to replicate here.
Fiat later joined hands with Tata Motors for a manufacturing / retail partnership and kicked off manufacturing of some Fiats at the Ranjangaon unit. In the process, the Uno was given a quiet burial with Fiat now keen to start afresh with the Palio. However, leadership issues at the Fiat HQ as well as restructuring meant the focus on India got diluted. Fiat pinned its hopes on the Palio but after an initial good run, the script went awry.
By now, the Padmini was history, and in its avatar as Premier Ltd, it launched the SUV Rio with a Fiat 1.3-litre diesel plonked in it. However, the SUV never took off and in January this year, the company went into insolvency. After having an India presence since 1964, Fiat was unable to capitalise on its Padmini, a household name in post-independence India.
Then in 2001, Fiat introduced the Palio, a car that immediately stood out from the sea of Maruti WagonRs and Zens, with its distinct Italian styling, credited to the ace automobile designer Giorgetto Giugiaro. The car inherited European traits of precise handling and mature suspension, and offered a well-rounded package to the Indian family car buyer, many of whom opted for the frugal 1.2-litre petrol engine. However, Palio's heavyweight construction failed to satisfy the economy-conscious owner's expectations for high fuel efficiency, and it was rather the enthusiasts with whom the car made its strongest connection.
Fiat's masterstroke was to rope in Sachin Tendulkar as its brand ambassador and launched a special S10. The car featured styling elements such as an extended rear roof spoiler, five-spoke alloy wheels, and Sachin's signature decals on the bonnet, as well as both front fenders. Only 500 units were made of this 1.6-litre-only variant with a sporty exhaust, and the 1oth car that rolled off Tata-Fiat's assembly line in Ranjangaon, Maharashtra, was handed over to Tendulkar himself. Owners also received a Tendulkar-autographed cricket bat, along with a framed certificate of ownership, mentioning the car's sequence number out of the 500 series.
The Palio's top-end GTX trim also featured a driver airbag and ABS, and in 2003, Fiat introduced a 1.9-litre diesel mill to cater to those looking for efficient long-distance mile munching. The car received a major facelift in 2007, when the company replaced the bigger diesel with its BS-IV-compliant 1.3-litre multi-jet engine, that ended up powering a host of Indian cars, including those from Maruti, Tata Motors and General Motors, before it was discontinued altogether in 2020 with the onset of BS VI emission norms.
The Uno was also a flop and the Palio too did not take off. Today, with Fiat Chrysler a part of Stellantis, there is no standalone Fiat brand in the country. It could, perhaps, be said the Indian buyer, despite the Uno fiasco, has plugged for the brand but poor service and better offerings from other OEMs finally led to the end of the brand's India innings.
RELATED ARTICLES