FCA-Renault merger: what's at stake?
Renault and Fiat, two of the world's oldest car manufacturers, are weighing the pros and cons of a full merger.
Initiated by Fiat Chrysler (FCA), the tie-up would create the world's third-largest carmaker(behind Toyota and Volkswagen) with annual sales in the vicinity of nine million units. Both sides plan to leverage the benefits of economies of scale to save a substantial amount of money as they navigate fast-approaching changes in the automotive industry.
On paper, the merger makes a surprising amount of sense. Renault is strong where Fiat Chrysler Automobiles (FCA) is weak, like in Europe and in electric vehicles (EVs). The opposite is also true; FCA enjoys a sizable presence in North America and it benefits from decades of truck- and SUV-building experience.
The union would seemingly create a global car giant with more strengths than weaknesses but several other factors come into play. Renault notably has a long-standing alliance with Nissan which recently turned sour, neither company has managed to nail the ever-important Chinese market, and both struggle in the luxury car segment.
Renault Group
Renault Megane RS
The Renault Group is present in every mainstream segment of the new car market but it's largely absent from the upper echelons. It owns its namesake brand, Alpine, Dacia, a controlling stake in Lada parent company AvtoVAZ, a 43.4% stake in Nissan and an 80.1% share of South Korea-based Samsung Motors. The group sold a total of 3.9 million cars in 2018, a 3.2% increase compared to 2017. Its European sales were relatively stable and it gained market share in key regions like Russia, Brazil and Africa.
Renault
Renault Clio
The Renault Group's namesake brand contributed 2.53 million cars to its 2018 total, a 5.2 percent decline compared to 2017. France is its main market by a long shot, followed by Russia and Germany. Its Clio (pictured) was the second-best-selling car in Europe in 2018, between Volkswagen's Golf and Polo.
Released in 2012, the Zoe stood out as one of the first affordable, widely-available modern electric cars sold in Europe. Renault's foresight has earned it an enviable position as a leader in the European electric car segment with a 22% market share. But while its future looks bright in Europe, it hasn't sold a car in the United States since 1987 and its Chinese joint-venture with Dongfeng posted a 26.9% drop in sales in 2018.
Alpine
Alpine A110
Renault revived its long-dormant Alpine division when it released the born-again A110 (pictured) in 2017. The mid-engined coupe is a niche model, and it competes in a segment of the market that's shrinking globally, but Alpine has done surprisingly well considering it's a reborn brand with a small footprint. It sold 2091 cars in 2018, the first full year after its resurrection. Sales are growing; it made its 5000th car in early 2019.
As of 2019, the A110 is Alpine's only model. The company has previously hinted it wants to expand its line-up with more sports cars and even some mainstream, family-friendly models. In time, Alpine could take Renault into the luxury car segment in Europe and abroad. It could become the firm's answer to Porsche, but this journey is just starting.
Dacia
Dacia Duster
The partnership between Dacia – which was formerly run by the Romanian government – and Renault began in 1968. Dacia manufactured Renault models under license until the French firm bought it outright in 1999. Since then, Renault has successfully relied on Dacia to capture the bottom end of the new car market and lure buyers who would normally shop used. This strategy has worked better than anyone expected and Dacia is one of the Renault Group's most valuable assets.
It sold 511,622 cars in Europe in 2018, a 10.3% increase compared to 2017, and it reached a record market share of 2.9%. Dacia's image is vague at best outside of Europe so its cars are usually sold under the Renault brand in regions like Latin America and the Middle East.
Lada
Lada Xray Cross
Lada is no longer the laughable purveyor of outdated, Soviet-era machines built using Fiat components the rest of the world classifies as vintage. It's in the process of renewing its entire line-up, even the timeless Niva 4x4, and customers have given its new cars a positive response so far. Lada sold 360,204 cars in its home market in 2018, a 15.6% increase over 2017, and it enjoys a 20 percent market share.
Lada sales outside of Russia represent a rounding error at best. With the right design, an improvement in build quality and an injection of state-of-the-art technology, its models would look appealing as budget-friendly options in many export markets but they'd inevitably compete against members of Dacia's line-up.
Fiat Chrysler Automobiles
Fiat Abarth 500
Fiat began investing in Chrysler after the latter filed for bankruptcy in 2009. The two companies merged to form Fiat Chrysler Automobiles (FCA) in 2014. The group's vast portfolio of brands includes Fiat, Chrysler,Ram, Dodge, Jeep, Alfa Romeo, Maserati and Lancia. In 2018, these brands collectively sold 4.8 million cars, a result that's on par with the figure reported in 2017. Sales remained stable all over the world.
FCA is strong in the United States, where Ram, Jeep and to a lesser extent Dodge have helped it secure a 12.6% share of the market. Its line-up puts a strong emphasis on trucks, SUVs and performance cars at the expense of electrified models and autonomous technology.
Fiat
Fiat Panda Cross
On the surface, FCA looks like it's doing alright. However, a closer look reveals its strong brands are getting stronger and its weak brands are getting weaker. Fiat sold 1.5 million cars globally in 2018, a 9.8% drop compared to 2017. Over 60% of those cars were sold in Europe, where models like the 500 and the Panda (pictured) remain popular.
It's relatively strong in Latin America but its American division is struggling (its 2018 sales dropped by 41% to 15,521 units) and it has been slow to build momentum in China.
Chrysler
Chrysler Pacifica used by Waymo
How the Chrysler brand has survived this long is an enigma. Its line-up consists of the Pacifica minivan, which is a competent car positioned in a shrinking segment, and the 300, which is seriously beginning to show its age. In the United States, its largest market, Chrysler sold 165,964 cars in 2018, a 12 percent decline compared to 2017. It's also present in Mexico and in Canada. It no longer sells cars in Europe, but it sends a small handful of cars to Australia and the Middle East.
On the bright side, Chrysler is at the center of FCA's partnership with Google's Waymo. In 2018, the tech giant announced plans to add up to 62,000 examples of the Pacifica (pictured) to its fleet of experimental self-driving cars. At the time, they also pledged to explore ways to bring Waymo's autonomous technology to cars that consumers can buy – or at least share via an app. Putting Waymo technology into its products would allow Chrysler to leap well ahead of its rivals in the race to release self-driving vehicles.
Ram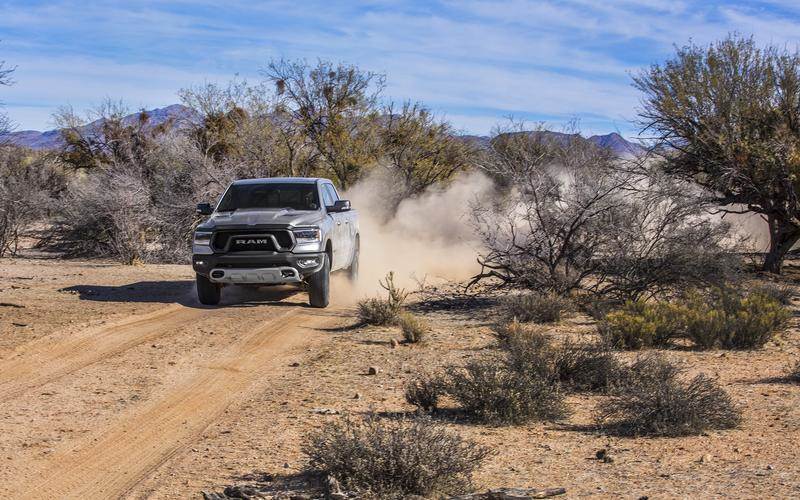 Spun off from Dodge in 2010, Ram is a key part of FCA because it builds high-profit vehicles like the 1500 pickup truck (pictured). And while that model has historically occupied the third spot on America's pickup podium, it unexpectedly passed the Chevrolet Silverado to finish 2018 in second place with 536,980 units sold. Ram has emerged as one of FCA's best assets yet FCA has barely started to tap into its potential.
Ram's main problem is that it's nearly non-existent outside of North America. It's designing an entry-level pickup to fill the void created in 2011 when the Dakota retired. Autocar understands the yet-unnamed model is being developed with global markets – including Europe – in mind.
Dodge
Dodge Challenger
Dodge is another one of FCA's US-focused brands in need of new products but it's doing reasonably well within these parameters. Its American division sold 459,324 cars in 2018, a 3% increase compared to 2017. While most of the cars in its portfolio are over a decade old, age hasn't stopped the Challenger (pictured) – whose platform traces its roots to the W210-generation Mercedes-Benz E-Class (1995-2002) – from setting an all-time sales record of 66,716 units in 2018.
Dodge's international presence is largely limited to the Middle East. There's no indication the company wants to expand in markets like Europe, where it's tried and failed before.
Jeep
Jeep Wrangler
Jeep has taken full advantage of the rising global demand for SUVs to morph into FCA's crown jewel. In the United States, its annual sales increased by 17% to 973,227 units in 2018. Its best-selling model was the Wrangler (pictured), which has no direct rivals, and the Cherokee is close behind in second place. In Europe, it outsold Land Rover for the first time in 2018.
FCA has taken significant steps to expand Jeep's presence outside of North America and its efforts have paid off. Bolstered by smaller, more accessible models like the Renegade, its annual sales reached 1.6 million units in 2018, a 12.4% increase over 2017. Its growth has outpaced the world's new car market's and Autocar believes there is still a considerable amount of room for expansion.
Alfa Romeo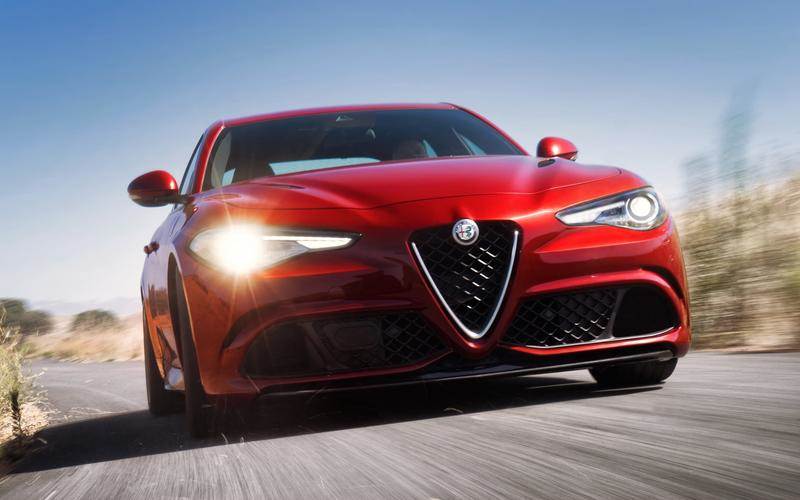 Alfa Romeo Giulietta
FCA began resurrecting Alfa Romeo when it released the enthusiast-friendly 4C in 2013. Executives made lofty promises of sky-rocketing sales (they predicted 500,000 annual units by 2014) and a full catalog of models to take on BMW's best but, as of 2019, its line-up consists only of the 4C, the Giulia (pictured), the Stelvio and the nine-year old Giulietta hatchback.
Alfa Romeo's American sales nonetheless grew by a whopping 98% in 2018 and its global sales rose by 12.6% to 122,533 units. The brand remains heavily dependent on the European market, however.
If FCA enters the Renault-Nissan alliance, it's not too far-fetched to imagine Infiniti and Alfa Romeo could find several areas to cooperate in. This would be particularly beneficial to Infiniti because Mercedes-Benz parent company Daimler has strongly hinted it will end its partnership with the alliance in the early 2020s.
Maserati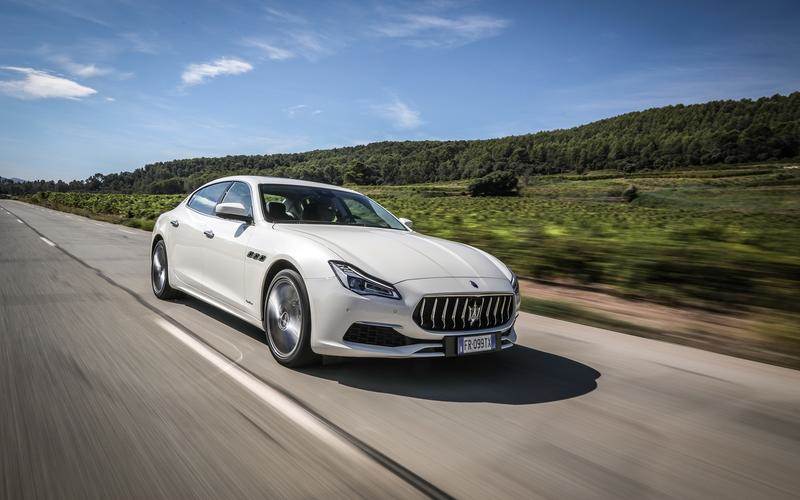 Maseratti Quattroporte
Maserati competes in a segment of the market that Renault has never been present in. Its cars are positioned higher than Alfa Romeo's and ostensibly marketed as Italy's answer to Porsche. However, an ageing portfolio has hampered its performance. Global sales fell to 36,500 units in 2018, a 21% drop compared to 2017, which is well short of the 75,000-car goal set in 2014.
In 2018, Maserati announced an ambitious product offensive that will include a halo model inspired by the 2014 Alfieri concept, a salvo of electric and plug-in hybrid cars plus a smaller, sub-Levante SUV developed to lock horns with the Porsche Macan.
Maserati will proudly represent Renault-FCA in the world's luxury car segment if executives manage to successfully and fully turn it around. It wouldn't be the first time the company is positioned as a French flagship car brand; Citroën owned Maserati between 1968 and 1975.
Lancia
Lancia Ypsilon
Lancia is the most insignificant part of FCA by a long shot. The cadaverous brand has been reduced to selling a single model – the aging Ypsilon (pictured) – in its home country of Italy. FCA plans to shutter the brand sooner or later; there's no reason to assume Renault will change its mind.
Renault's manufacturing footprint
In its merger proposal, FCA pledged it can achieve significant savings and synergies without needing to close factories. If it keeps its word, Renault-FCA's manufacturing footprint would be one of the largest in the world. Renault employs approximately 130,000 people and it runs 33 factories around the world, including some operated jointly with Nissan. The plant in Chennai, India, notably makes Renault and Nissan vehicles on the same line.
FCA's manufacturing footprint
FCA employs about 200,000 peopleworldwide. It operates 17 factories, including some it runs through joint-ventures. For example, its 50-50 joint-venture with China's Guangzhou Automobile Group makes Jeep's Renegade, Compass and Cherokee models for the local market.
Where does the merger stand?
Since the middle of the 2010s, reports outlining FCA's attempts to merge with another carmaker or sell either itself or some of its brands have surfaced on a shockingly regular basis. Former FCA CEO Sergio Marchionne famously tried to ink a deal with General Motors but he was rebuffed on several occasions.
In 2017, China's Great Wall was allegedly interested in buying either FCA as a whole or its valuable Jeep division but its takeover attempt was ultimately too ambitious. Meanwhile, Marchionne unsuccessfully tried to summon Volkswagen's top executives to the negotiating table.
Peugeot owner PSA Groupe was reportedly talking to FCA about a potential merger a few weeks before the plan to join forces with Renault made headlines. In other words: Renault wasn't FCA's first choice but it has remained in the negotiations much further than anyone else the firm talked to. The fact that a formal announcement was made strongly hints the talks are already at an advanced stage.
Officially, Renault executives are considering FCA's proposal. Behind the scenes, insiders claim the two companies have already agreed to join forces and could announce their union in June 2019.
What about Nissan?
Renault saved Nissan from an uncertain fate by investing in the firm in 1999. As of 2019, it owns 43.4% of Nissan; Nissan owns 15% in Renault but it has no voting rights, and it also holds 34% of Mitsubishi. Former chairman Carlos Ghosn had allegedly started the process of merging the two companies before his high-profile arrest in late 2018. Nissan executives vehemently disagreed with the plan and argued they would have even less influence in the new company than in the alliance. Unverified reports claim his arrest was a coup organized to prevent the merger from moving forward and maintain the status quo.
Anonymous Nissan officials revealed they found out about the merger talks between Renault and FCA just a few days before they were announced to the public and the media. The lack of internal communication speaks volumes about how strained the relationship between the two companies has become in the wake of Ghosn's arrest. It also sends Nissan a powerful message: "we like you but we don't really need you."
Realistically, there is little Nissan could do to prevent a merger between Renault and FCA. It has no say in how Renault runs its business or who it collaborates with. Its lack of influence in the partnership has recently become a point of contention between the two companies, according to insiders, and being linked to a much bigger group could make its voice even quieter. It could accept this situation, renegotiate its position in the alliance or leave.
Can Nissan and Mitsubishi benefit from a Renault-FCA merger?
In its merger proposal, FCA explained Nissan and Mitsubishi could save about €1 billion annually (approximately $1.1 billion/£880 million) by simply welcoming it into their alliance with Renault. Looking ahead, both Japanese firms could gain access to the technology that FCA and Renault will either share with each other or develop jointly. However, Nissan would also risk putting the intellectual property it shares with Renault in the hands of a direct competitor.
This last point might seriously complicate a Renault-FCA-Nissan alliance. Carmakers are trimming slow-selling models and seeking mergers to help offset the cost of developing the technology needed to power electric and autonomous cars; even arch rivals Mercedes-Benz and BMW have agreed to work together. Nissan knows more about electric and autonomous cars than Renault and FCA combined and it's well positioned to reap the rewards of this expertise in the coming years. It may be reluctant to let, say, Chrysler use a technology it spent years and millions of dollars developing simply because of a tie-up it's not directly involved with.
Last but not least with any deal involving large carmakers and thus large employers, the role of both national governments and unions cannot be ignored. America, France, Italy and Japan all have skin in the game - and the French government owns 15% of Renault - and any merger that involves would-be job losses will be vehemently opposed by unions as well.
The Renault-Alfa Romeo connection
Renault and Fiat have rarely worked together in the past. The Fiat Talento van sold in 2019 represents the only recent collaboration between the two firms; it was designed by Renault and it's built in France alongside the Trafic it's all but identical to. While the two companies don't have a long history of industrial cooperation, Renault has worked with some of the brands in the FCA portfolio in the past.
It teamed up with Alfa Romeo around the turn of the 1960s. Alfa Romeo wanted a quick, cost-efficient way to compete against Fiat's mass-market models so it purchased a license to make the Dauphine, the more upmarket Ondine and, later, the 4 in its Milan plant. It also manufactured commercial vans developed by Renault's Saviem division. In exchange, Renault sold Alfa Romeo models through its French dealer network and it received a four-cylinder diesel engine to power Saviem's SG2. Alfa Romeo developed the Alfasud to fill the gap at the bottom of its line-up when the partnership ended.
On a similar note, Alfa Romeo asked Renault's now partner Nissan for help in creating the unloved Arna. Based on the Nissan Pulsar, it was made in Italy between 1983 and 1987.
The Renault-Jeep connection
Renault and Jeep unexpectedly found themselves under the same roof during most of the 1980s. In the late 1970s, Jeep parent company AMC – which was created in 1954 by one of the biggest corporate mergers in American history – was on the brink of collapse and Renault wanted to boost its presence in the United States. Here again, the tie-up made sense. Renault started investing in AMC in 1978 and purchased a controlling stake in the firm in 1980.
Renault and AMC jointly worked on several projects. The French firm notably participated in developing the XJ-generation Cherokee, which was the first new Jeep model in 20 years. It distributed the Cherokee and the CJ-7 through its dealer network in select European countries, sometimes after installing its own engines.
Renault sold its shares in AMC to Chrysler in 1987 and left the American market but its influence lingered. Chrysler turned the 25 – which should have landed in America as the Renault Premier – into the Eagle Premier and the Dodge Monaco. Both cars remained in production through 1992.
Also read: Proposed FCA, Renault merger will create world's third largest OEM
Analysis: Why a Jaguar Land Rover and PSA alliance could be good news for both
RELATED ARTICLES