Favourable economic factors to drive India growth story in 2015
With winds of change blowing in India's favour and the government putting its shoulder to the wheel, there's enough reason why a lot more positivity should filter down into the auto sector.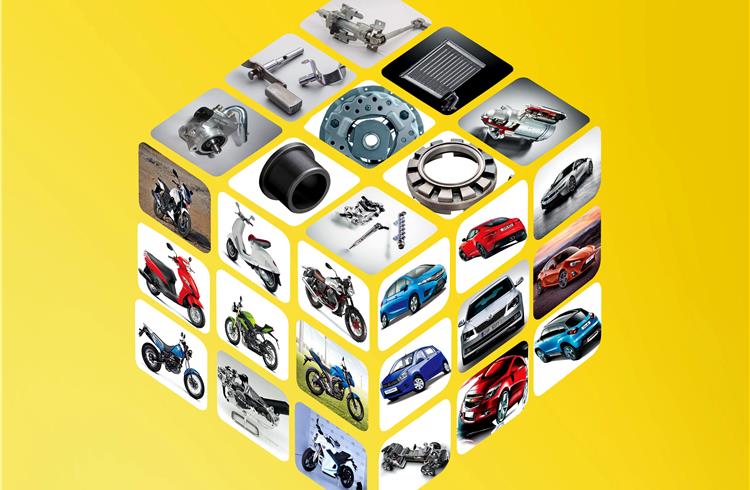 With winds of change blowing in India's favour and the government putting its shoulder to the wheel, there's enough reason why a lot more positivity should filter down into the auto sector.
Acche din, albeit gradually, could be here sooner rather than later for the Indian automotive industry. In the year 2014, domestic automobile sales recorded a modest 8.95 percent growth. This came on the back of growth in the two-wheeler segment, even as sales of passenger vehicles and commercial vehicles continued to remain weak for the second consecutive year. Weak consumer spending due to elevated inflation and interest rates had an adverse impact on demand for these vehicles.
With economic recovery expected in 2015, demand for automobiles across the various categories is likely to receive the necessary impetus. While sales growth in commercial vehicles and passenger vehicles is expected to enter the positive trajectory, growth would accelerate in the two-wheeler and three-wheeler segments, driven by expected moderation in interest rate, fall in ownership costs, reduced peetrol and diesel prices, and improvement in economic activity and consumer sentiments.
A Dun & Bradstreet India's Macroeconomic Outlook for CY2015 has revealed some findings.
OEMs to explore new markets to boost exports
Growth in vehicle exports surged to 18.40 percent (YoY) in 2014, as compared to the 5.5 percent growth in 2013, with the growth being led by two-wheelers (23.2%). The Egypt government lifting the ban on imports of two- and three-wheelers recently augurs well for the exporters of these products.
In 2015 as well, Indian vehicle OEMs are expected to continue their thrust on overseas markets, especially emerging markets, to offset muted domestic demand. However, with a slowdown in demand from traditional export markets (such as Europe) and regulatory hurdles in markets like Algeria and Sri Lanka, Indian OEMs are likely to explore newer markets like Chile, Peru, Colombia, Nigeria and South Africa to push exports.
Commercial vehicles: slow recovery
In 2014, domestic sales of CVs declined by 11.8 percent for the second consecutive year. The continued moderation in industrial activity, weakened infrastructure spending, constrained financing and high interest rates have adversely impacted vehicle sales in 2014 in both medium & heavy vehicles (0.16%) and light commercial vehicles (-11.80%).
Going forward, the expected recovery in economic activity in 2015, pick up in infrastructure and mining activities, lower fuel prices and overall inflation along with expected softening of interest rates are likely to result in the pent-up demand getting converted into actual sales, particularly of M&HCVs (sales of which fell for the third straight year in 2013). M&HCV sales have started showing improvement since Q3 2014; this is expected to improve further from Q1 2015.
Moreover, with inflation expected to moderate, consumer purchasing power is expected to improve thereby greater consumption and movement of goods. This augurs well for the commercial vehicle industry, particularly the light vehicle segment. The Jawaharlal Nehru National Urban Renewal Mission Phase 2 (JNNURM) would provide a boost to bus volumes. Further, export growth will be high on agenda of CV manufacturers, providing the much needed impetus to overall sales volumes.
Passenger Vehicles: Better prospects in 2015
The year 2014 can be considered as one of the slowest for the domestic passenger vehicles industry in recent years, with domestic sales of cars (including vans) declining, albeit marginally, by 0.66 percent and those of multi-utility vehicles increasing by a marginal 1.6 percent. Heightened economic uncertainty, high cost of ownership and interest rates deterred consumers' decision for purchases. Exports also suffered due to the weak economic growth in global markets, and political unrest and regulation changes in some major export markets.
However, prospects for the passenger vehicle industry look better in 2015. Expectations of healthy economic growth, declining fuel prices and moderation in inflation are expected to encourage households to spend on discretionary products such as cars and UVs.
Favourable factors for passenger vehicles include an expected revival in economic growth and consumer sentiments, strong demand from rural markets, decline in fuel prices and therefore cost of ownership, expected softening of interest rate and new product launches lined up.
Two-Wheelers: Keeping up the class act
After the lacklustre performance of the two-wheeler market in 2013, sales accelerated across all the three segments (motorcycles, scooters and mopeds) in 2014. Sales of motorcycles, which drive overall volumes, rose by 6.21 percent in 2014 as compared to marginal growth of 1-2 percent in 2012 and 2013. The accelerated growth is attributed to strong replacement demand and new product launches by OEMs. Fall in cost of ownership due to a decline in fuel prices and expected reduction in interest rates augurs well for boosting sales of motorcycles in 2015.
Scooter sales in 2014 (28.89%) have been the highest in the last five years and moreover, their contribution in overall two-wheeler volumes has been on an upward trend during this period. This trend is expected to continue into 2015 on account of the lower penetration and on the back of new product launches and the recent fall in ownership cost. What will drive the two-wheeler segment is strong demand from rural markets, decline in fuel prices and expected softening of interest rates.
Auto components industry: Improved prospects
With fortunes of the Indian auto components industry directly linked to those of the OEM industry, prospects of the industry for 2015 look better, as accelerated vehicle demand would translate into increased revenues for the components industry. At the same time, parts suppliers are expected to increase their thrust on venturing into non-auto sectors to reduce their over-dependence on the vehicle market. Further, with foreign OEMs sourcing vehicles and also auto parts from India, with several of them making India their sourcing hubs, overall growth prospects of the components industry looks better than before.
Importantly, prices of key commodities like steel and rubber have witnessed significant deceleration in recent months. Although an improvement in overall demand environment is likely to firm up, a sharp rise in prices of commodity is not likely. This, along with higher sales volumes and improvement in product mix (due to increased consumer spending on higher-end cars/UVs/bikes and pick-up in demand from infrastructure sectors for M&HCVs) are expected to take some pressure off profit margins of auto companies.
The industry has witnessed high discount levels in recent quarters due to the poor demand. With the gradual recovery in demand, the discounts are likely to be withdrawn or cut back. Also, OEMs would initiate price hikes to cash in on the revival expected in demand during 2015. All these factors, coupled with the increased thrust on exports point towards betterment of profit margins in 2015.

RELATED ARTICLES