EVs and the impact on the automotive value chain
India's auto industry has to deep dive into its current business to identify potential threats and opportunities from vehicle electrification, says Ashim Sharma, partner and Group head at NRI Consulting & Solutions.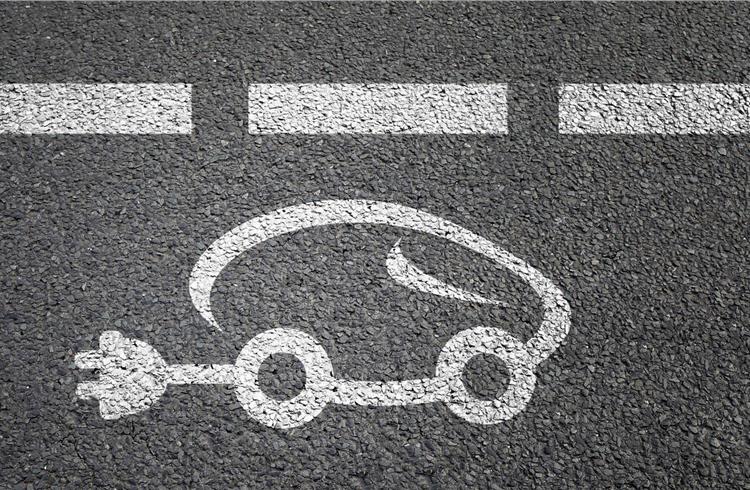 India's auto industry has to deep dive into its current business to identify potential threats and opportunities from vehicle electrification. As Ashim Sharma, partner and Group head at NRI Consulting & Solutions, says, those who begin work soon could well ride the EV wave of the future.
Electric vehicles are expected to grow in a big way and could disrupt the traditional automotive supply chain globally. OEMs, component suppliers and raw material providers are expected to witness a shift in the balance of power which has evolved in over 100 years of dominance of internal combustion engines (ICE).
While there will certainly be challenges for the incumbents, it is expected that an equal measure of new opportunities will also be created. It is, therefore, important to have a relook at areas that will remain core / non-core from a future competitive differentiation standpoint and accordingly invest in capability/portfolio building to successfully ride the impending EV wave in India.
BorgWarner is betting big on 48V mild hybrid technologies and considers them as a crucial step on the road to delivering the fuel efficiency, features and performance that consumers demand.
As depicted in Figure 1, traditionally the raw material suppliers make up 10-15 percent of the total value addition in a new car with component suppliers processing the bulk of the raw material to produce components which constitute around 50-55 percent of the cost. OEM assembly plants constitute a further 30-35 percent of the value-add in a new car. This status quo is about to transform with the advent of electric vehicles.
The change in the prime mover, from internal combustion engines to electric motors, is about to have a major impact on the vehicle BOM (Bill of Materials). The conventional vehicle powertrain consisting of engine, transmission and drivetrain will shift to batteries, motors and a host of other electronic components such as the control unit, battery management system and thermal management system. The transformed BOM will witness an increase in usage of materials like copper, semiconductors and rare earth metals (lithium, cobalt, neodymium). In the new EV equilibrium, raw materials are estimated to contribute 15-20 percent of the vehicle's value.
It will not be an overstatement to mention that the role of the traditional auto OEM is set to transform drastically. One of the biggest constituents of the OEM value addition to the vehicle is the outgoing IC engine and some powertrain components. In a world without IC engines, the auto OEM's value addition would shrink, limited to chassis, body and vehicle assembly (unless battery and motor manufacturing are retained in-house).
The shift will be in favour of certain new entrants in the automotive value chain such as the lithium-ion battery manufacturers. Producers of other EV powertrain components such as motor and controller are also expected to gain a share of this valuable addition.
Challenges and opportunities
The major raw materials used in vehicles today are various alloys of steel, aluminium, copper, plastics and precious metals (for after-treatment). In the new EV, usage of steel which forms the major part of the vehicle raw materials is expected to see little transformation while aluminium usage is expected to go up due to lightweighting concerns, compensating for the heavy weight of lithium batteries. Advanced, expensive lightweight materials such as carbon fibre are not expected to become a mainstay in the Indian context because of cost concerns.
Lithium is expected to become the most important element of an EV on account of its usage in batteries. Traditional metal suppliers would do well to secure lithium supplies in the triangle of Bolivia, Argentina and Chile which have brine deposits and hence are easiest to extract. A secondary option could be looking at deposits in Australia which are relatively difficult to extract as they are rock based but maybe easier to acquire.
The biggest disadvantage, however, in this raw material shift is going to be for the precious metal group currently used in the exhaust after-treatment. With no exhaust gases in the EV, their usage will go down to nil. The global majors supplying these precious metals to the automotive industry have proactively started diversifying their businesses into EV materials supply. Johnson Matthey has started a new business division focussing on LFP and nickelates for lithium batteries. Similarly, BASF has also diversified into the supply of nickel oxides and hydrides for batteries. These are good examples of how suppliers having the largest portfolio under threat due to EVs, can transform and sustain in the new status quo.
Auto components value chain to be most impacted
The largest disruption is expected in the components segment of the value chain. However, focussed, timely actions could potentially open up several opportunity areas in the EV world. A deep look at the current competencies as well as their applicability in the original or honed form in the EV world will hold the key to most opportunities.
Figure 3: The road ahead for suppliers in the automotive ecosystem in an EV-dominated world.
ICE engine and transmission component manufacturers would witness large-scale obsolescence of their products with the increase in share of EVs.
Casting and forging suppliers, especially those dealing with aluminium, could branch out into areas such as motor housings and lightweighting the chassis. In addition to this, suppliers may plan to change the mix of their portfolio with more alignment towards suspension parts which will stay even in the EV world. International aluminium casting suppliers are facing a shift in aluminium cast components. UK-based Sarginsons Industries reported that demand for hollow aluminium chassis components is increasing for their use in EVs.
Powertrain pump manufacturers that make water, fuel and oil pumps including many who have already moved from mechanical to electric pumps (on account of the advent of hybrids and some fuel efficiency measures) could have potential opportunity areas in battery cooling systems, and motor cooling systems. Global pump brands such as Pierburg have already innovated many electric transmission pumps which are used in hybrid cars. They have also mastered the integrated electronics controllers, placing them in a good position to manufacture battery cooling systems for electric cars.
Manufacturers of precision powertrain components such as turbochargers (including the turbines), fuel injection equipment (including nozzles, high-pressure pipes) have expertise in precision manufacturing such as sub-micron machining. In addition, they also have been making electronic control systems for fuel injection. They can leverage their manufacturing and electronic systems expertise in electric drive modules. Global suppliers have already started doing so. Keihin has got powertrain electronic control products such as motor and battery ECU in its portfolio. Borg Warner, a global supplier of precision powertrain components, also has an EV/hybrid portfolio with EV transmission, electric drive motors/modules and thermal management systems.
Electrical component makers including those supplying wire harnesses and switches could see a huge opportunity as the length of the wire harness in an EV is three times as much as in a conventional ICE vehicle. This, coupled with the fact that wire harness manufacturing is relatively labour-intensive, could certainly hold tremendous opportunities for players in India. Similarly, manufacturers of switches could have a multi-fold increase in business on account of increased electric and electronic components like inverter, DC/DC converter, battery management systems and onboard chargers. Global suppliers like Delphi already have increased their presence in electric mobility through innovations in hybrid car electric components. Indian wire harness suppliers like Motherson Sumi are best positioned for the shift towards electric vehicles, given their expertise in harness manufacturing for automotive applications.
Cooling system manufacturers engaged in the manufacture of heat exchangers/radiators could see an upside in battery/motor cooling areas. Thermal management of battery and motor/electronics is very crucial in EVs as the performance of the battery is totally dependent on the operating temperature. Global cooling system manufacturers like Valeo have already ventured into battery thermal management systems (in collaboration with Siemens) for electric vehicles. Other suppliers like Borg Warner have also extended their thermal management systems to battery thermal management systems for EVs.
After-treatment system manufacturers, the majority of whom cater to canning part of the after-treatment value chain, could use competencies in sheet metal fabrication, electroplating and mechatronics in EVs as well. The ability to apply a thin layer of metal can be used in EV wirings as they are a little different from conventional vehicles. The wires in EVs are covered by a thin shield to reduce electromagnetic interferences caused by high frequency switching that takes place in the inverter. Global exhaust system suppliers like Benteler are expanding their mechatronics competencies to enter in the field of EVs.
Manufacturers of fuel tanks, most of which have become plastic, could use their competencies in heat, impact-resistant plastics for developing tanks for housing cooling fluid in the battery cooling circuit, especially since they have competencies to make tanks in various shapes for packaging in the limited space available.
HVAC system manufacturers would see a shift in the need for thermal management in a vehicle. The conventional heaters may need to be upgraded especially since the large heat source in the form of an IC engine would not be available. This will require separate electric heaters. The AC functionality is expected to remain same. Global suppliers like Visteon embraced the shift towards electric mobility by innovating new heat management systems. Visteon developed a heat pump that utilises ambient air and ancillary heat to improve cabin conditioning in hybrid and electric vehicles. This reduces the load on the EV battery, thus extending the range of the vehicle.
OEMs
In the absence of in-house battery manufacturing, the bought-out content share is set to increase significantly for OEMs, especially with the deletion of the hereto largely in-house assembled powertrain (engines and in some cases even transmissions).
To retain their dominance in the value addition, OEMs could enter into battery manufacturing but, importantly, also cell manufacturing. While only a handful of players in the world hold the recipe for manufacturing of the electrodes that go into lithium-ion batteries, complete cell manufacturing is something that players – and in particular domestic OEMs – can explore in order to retain the value-add within their companies. This, in turn, will also give them a better understanding of batteries to make them more efficient, based on their vehicles and customer usage patterns and they would also be able to better understand the cost structure of the batteries.
To enable cell and battery manufacturing, OEMs can leverage their existing capabilities such as high output assembly line, environment-controlled paint shops and ability to do high capex. In addition, OEMs could also focus on in-house traction motor manufacturing in order to obtain benefits similar to those in case of LiB.
A case in point is the development by Toyota which involves active cooling of rotors to reduce rare earth content. In addition, Daido Steel and Honda are working on motor technology using magnets which require lower amounts of rare earth.
Aftermarket players including OEMs as well
Another major shift due to the mass adoption of EVs is expected to be in the vehicle service and spare parts logistics. Parts and service contribute 10-14 percent to an automotive dealer's revenue. While vehicle sales is a major driver of revenue at around 85 percent contribution, the bulk of the dealer's profits come from OEM incentives, service and spare parts, and accessories.
Over a five-year ownership period, 40-42 percent of the expenditure by an IC engine car customer on periodic maintenance is on engine-related parts and consumables. Another 40-42 percent is on service labour.
The EV powertrain, however, has quite different service needs compared to an IC engine car. With no engine and a simple gearbox, the number of moving parts in an EV goes down significantly. This eliminates the customer expenditure on engine-related parts and consumables such as filters, oils and lubricants.
There is, however, a silver lining to the service transformation due to EVs. The sophisticated electronics in EVs will give authorised service centres an edge over roadside mechanics and unauthorised workshops. The current service retention for OEM dealerships after the warranty period ends is between 40-45 percent. As more EV customers visit the authorised service centres to get their batteries and electronics serviced, this is expected to go up, thus driving volumes for the dealers. Hence, it is important for OEMs and dealers to develop a roadmap for re-skilling of their workforce to capitalise on this future opportunity.
One area where OEMs and dealers will need to deliberate and work extensively on is lithium battery logistics. Unlike the IC engine powertrain, the life of a lithium battery at current technology level is 5-6 years and will require at least one replacement in a vehicle's usable life. This will spur a huge battery replacement demand from the customers. Being bulky components, it will be difficult for a dealer to keep a high inventory unless they have large stockyards. To make sure that the battery is replaced before the vehicle goes off road, ordering and logistics need to be meticulously planned.
In a nutshell
In order to identify the potential threats and opportunities for the current business, OEMs and suppliers must undertake a deep dive into the existing business portfolio. Thereafter, for the opportunities that exist, a capability reach assessment should be carried out in order to draw up plans for capability gap bridging. Players that begin work soon and are able to gear up for the future possibilities could well ride the EV wave into the future.
(This article was originally featured in the January 1, 2018 issue of Autocar Professional magazine)
RELATED ARTICLES