Cummins India bets on BS VI to showcase technology prowess, expand business
As India leapfrogs into the Bharat Stage VI emission regime, the 101-year-old Cummins Inc's India business arm sees new prospects to establish itself even stronger in the country.
Cummins' 'B' or the mid-range BSVI engine platform is developed in its India technical centre.
This 5.6-litre engine is one of the two BS VI engines from Cummins India. Both share a 'B' or the mid-range platform.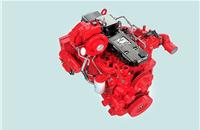 Moving from BS IV to BS VI in a little over three years was one of the biggest regulatory challenges the Indian automotive industry has seen yet. With the industry achieving this feat, new opportunities emerge for OEMs and suppliers alike. Cummins India, the diesel engine major, is one among them.
Ashwath Ram, who took over as managing director, Cummins India in August last year is bullish about the new prospects.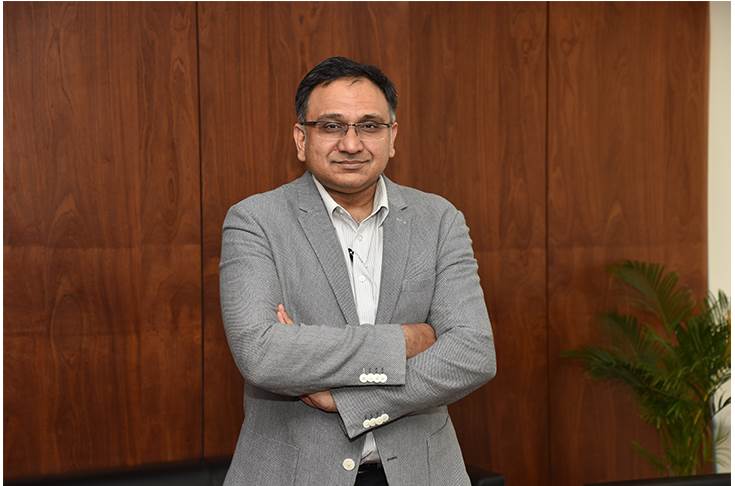 In an exclusive interview with Autocar Professional, he says, "We introduced the equivalent to BS VI in North America in 2007. In the past 8-10 years, over a million vehicles with this technology have been running on the field with Cummins engines. So, the technology has been mastered, it has been matured and fine-tuned. The technology we are getting in India is the state of-the-art technology as far as BS VI is concerned." Cummins uses the SCR (Selective Catalytic Reduction) technology in all its engines. The majority of Cummins' engines power trucks from Tata Motors, a joint venture partner of over 25 years and also its biggest customer. While a major share of business will continue to come from Tata, Cummins plans to leverage its BS VI-equivalent technology experience to add new OEMs to its customers list.
With localised BS VI solutions capabilities, the company plans to boost its exports business too. Currently, the company earns less than 10 percent of its revenue from exports. Cummins India's net sales last year stood at Rs 5,526 crore. Cummins India's cluster of plants in Phaltan, Maharashtra, upgraded technologically can help Cummins India to export components and engines to mature automotive markets soon. Currently, it only exports components to markets lagging behind India in terms of emission norms.
The BS VI norms have also created an additional market for after-treatment solutions, and a new opportunity for Cummins. "This was a market which, almost four years ago, hardly existed or was very small a business to even discuss about. However,in the next five years, it is going to be a multibillion dollar business for us," says Ram. He adds that as engine families get more sophisticated technologically, they also can add in further increase of Cummins' market share. "Then, we see the rise of certain newer technologies like the hybrid technology, partial electrification,full electrification and fuel cells. So these technologies could make some huge marks in the next 5-10 years," says Ram about future prospects. Cummins India's market share in the automotive segment is currently about 30-35 percent.
Global data crunching, in Pune
In the new age, as data gains importance than ever before, Cummins has stepped up activities beyond developing and building engines. Cummins India's global data analytics team is the group which drives this. Data from vehicles running in North America, China or in the domestic market is being analysed constantly. The team consists of data experts, certain domain experts and mathematicians too. "They look at all this data and they look at certain algorithms and these algorithms look into these data and seek certain patterns based on certain criteria to figure out how well the vehicles are running or if we see some trends," explains Ram. Once the team sees a new trend, they look at designing or calibrating a curve that would make the engine behave differently to deliver optimal results.
This team of around 300 people work in different areas like supply chain, quality, diagnostics. Cummins India plans to expand the team by at least 20-25 percent. As the team builds its capabilities the company is building its offering of services. "For BS VI, there will be dedicated people who would be working on those processes and based on the data collected we would be scaling that as well," concludes Ram.

Interview: Anjali Pandey, Vice-President(Engine and component businesses) Cummins India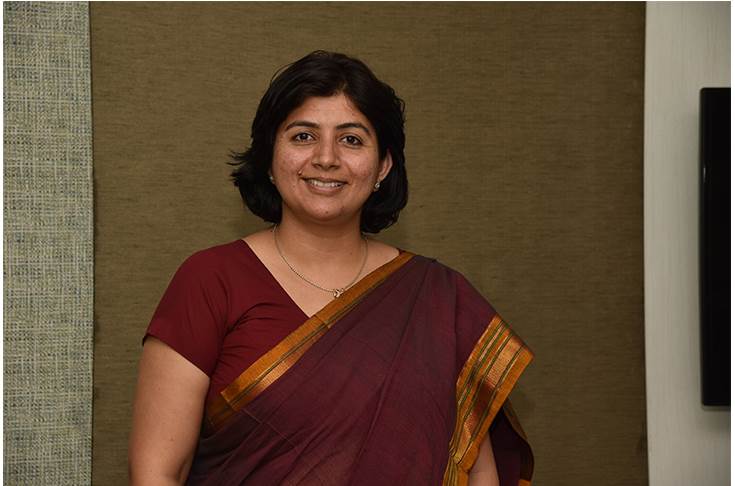 In terms of preparedness for the BS VI era, how would you rate yourself and the supply chain?
This time we have done a lot of validation because this is really the next generation technology that this market has not seen. While we have deployed similar technologies in the world, the uniqueness of the India market and the maintenance practices, end-use applications need to be tested. So we have done multiple field testing cumulatively, almost 15 times more than the warranty coverage. We feel really confident about our product offering, our readiness from a supply chain standpoint and the quality that we are building as a part of the launch.
BS VI, as much as it is an advanced technology, it is also more sensitive. How do you plan to meet all the unseen challenges once the vehicles are in the market?
First of all, all the products that we are offering are connected. We have used telematics as part of our BS VI offering. We will have run time information on how our products are being used in different applications. We call it connected solutions. They are electronically transmitting a lot of information for us to understand if there is any wrong usage of the product happening and if there is any damage to the product happening and how it needs to be tackled.
Second is, as we have gone about material selection, technology selection we have factored engineering tests which help give confidence for long range durability, like lasting for almost 7 years on the design life piece of it. That is what the new expectation is. Here the global learnings have been very handy because this is not the first time that we are introducing this level of emissions. The US and the UK have gone through it. Cummins is neatly positioned from that learnings' point of view. We know as to what should be the product architecture. We have not deviated from that build at all. So that is the built-in quality that we speak of.
Thirdly, we have built something called the Cummins Care Centres, called 'CCC' in short. These service centres are about a lot of training, a lot of repair work, a lot of last mile availability of parts and tools for the end users.
For example, a trucker who is using our product for the first time; if he misuses something, it could causes damage. So rather than penalising, we offer them repairs at these care centres. We will coach, train these truckers and we will restore the offering or the after treatment back to its normal condition. This is something that we had already introduced at BS IV and we are doubling from a network standpoint in BS VI. By April 2020, we would have 200 care centres across the country.
In the BS VI era, the odd fuel adulteration (like kerosene with diesel) cases will be a much bigger challenge, won't it?
We have got technologies on the engine system that help detect and prevent exposure to adulterated/high sulphur fuel. Kerosene brings like several thousand ppm levels of sulphur and we have got technologies meaning control algorithms that actually help detect and prevent such incidents. If the system senses adulteration, then it will call for a derate and it will ask you to go to the nearest service centre for a check up. So the telematics is really helping here. There are a lot of sensors working and algorithms have been built in to ensure that we do not get impacted because of adulterated fuel or bad quality AdBlue.
Interview: Pradheepram Ottikkutti — CTO & R&D Head, Cummins India

When did you begin your move towards BS VI and also were there any unique approaches taken by Cummins?
It would be a three- to four year journey to begin with. Once the regulations are in place, we look at what viable technologies we can borrow from our corporate suite of technologies that are available from our menu card. Some of these may be too expensive and not good for the local market. We also do a fit for market beyond that.
When we looked into the fuel economy, when we considered the factor that the same tonnage would be covered by a 12-litre and a 15-litre engine in the US or in China, it would be a 9-, 10- or an 11-litre engine. But here we are trying to do it with a smaller engine, so obviously we have to do a lot of work to tailor it for this market. The expectation on how long you use these trucks is also quite long in India. The average road speed is also much lower compared to the US. For this very reason, you have to optimise the engine and the vehicle as well. We have the vehicle integration centre where we get the trucks set up. In the past, we used to handover the engine and our clients used to do the integration, but today it is much earlier. In the past, we used to do it in six months or a year before the launch, now we are much more involved for the past two years now. The benefit in this is that there are about 20-22 truck models, heavy commercial ones, which are catered to by these engines.
In the BS VI era, how is Cummins looking to maintain the differentiating factors of its engines?
In India, TCO is the key. What we control as an engine provider in that TCO would be the operating cost. Also, in the case of after-treatment, we can optimise after-treatment to the point that we do not use a lot of AUS 32 or diesel fuel for thermal regeneration. So, we do all of the work because we have the knowhow from already having being done it globally. We apply these learnings right from the word 'go'. This journey of 3-4 years is really because at every step we are creating value for the customer.
While learnings from advanced markets have been implemented here, has the reverse also happened, or is it too early?
It's already happened particularly in the BS VI implementation. Up until BS IV, we have been doing fit-for-market and we have been doing more of a regional kind of a design and development house. BS VI, however, is more of a global platform and it is so stringent that in some cases it's better than Euro 6. We for the first time have developed a complete platform, in India, for the global market. So this is a huge step forward for Cummins, the India tech centre, for our ABO. That means that in the map of Cummins and in the map of engine manufacturers, we have arrived. Both the engines (5.6L, 6.7L) are based on the 'B' or the mid-range platform, so they are quite similar, almost like a parent-child story here. We might change the bore and stroke to change the capacity but if you look at the overall layout, design, it is quite similar.
How big was the team which worked on it?
Cummins has a total of about 2,400-2,500 people in the India tech centre. There is an engine business unit, a power system business unit and a component business unit, and also an advanced technology business unit. When you look at the people who have contributed to the BS VI journey, it would around 500 people.
RELATED ARTICLES