Carlos Ghosn and the dramatic drive to freedom
Two years ago Carlos Ghosn was arrested on this date in Japan. A saga of what followed after his dramatic escape from Japan last December.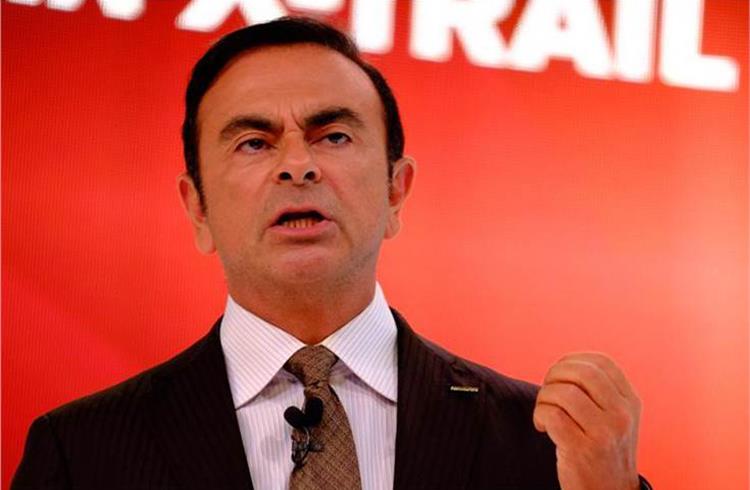 When Carlos Ghosn was arrested on this date in Japan precisely two years ago, the global automobile industry was shellshocked. The saga of events since then had all the ingredients of a thriller which is what the former Chairman of Renault-Nissan has penned down in a book which hit the market earlier this month.
The pity is that it is in French and it remains to be seen how soon the English translation will follow. Ghosn, however, will have reasons to be pleased because readers will get a chance to see what happened in the days following his arrest, the stress of being in solitary confinement, the rearrest at his home soon after his release on bail and, of course, the dramatic escape from Japan on the last days of December 2019.
For now, Ghosn is safe from the law in his hometown, Beirut, but continues to be in the news. Perhaps this has to do with the impact of his initiatives at the two companies he headed for so long. For instance, when Nissan was in the news a couple of days ago on its plans to sell its 34 per cent stake in Mitsubishi (which the Japanese automaker denied subsequently), it was difficult to miss the Ghosn overhang.

After all, it was he who spearheaded this move for Nissan to get a foothold in Mitsubishi in 2016 when it was in dire need of a lifeline. The Renault-Nissan combined entity now had another participant which fitted perfectly in sync with Ghosn's desire for scale. He was also keen for a merger with Fiat Chrysler Automobiles (FCA) but his arrest ensured that this did not happen and Groupe PSA, the maker of Peugeot and Citroen, quickly grabbed the opportunity.
Even as Ghosn remains a fugitive, there is no denying the fact that he was the glue which held Renault and Nissan together. To his critics, this epitomised autocracy which he was perhaps guilty of but the way the partnership imploded after his arrest only seemed to suggest that he played a key role in keeping it going strong for two decades.

Renault and Nissan have buried the hatchet for now but the events of the last two years will have left a deep scar that requires long term healing. The new leadership in both companies is determined to put things back on track but it will remain a challenge especially in a world that has been battered by Covid-19.

Automakers will be concerned, and quite rightly so, about their balance sheets which means conservatism will be the way forward. Between Renault and Nissan, trust will have to be reinforced all over again — there is really no choice actually given that the industry is in consolidation mode given the slew of challenges ahead and the last thing anyone would want is to split wide open a tried and tested alliance.
Supporters of Ghosn insist that he was a fall guy in a carefully crafted plot by Nissan to ensure that the company would not end up merging with Renault. Two decades earlier, it was the same Ghosn who had scripted a successful takeover when Nissan was in dire straits and Renault emerged the knight in shining armour. The equity cross holding structure has the French carmaker holding 44 percent in Nissan with the latter accounting for 15 percent in Renault.
Yet, during the years that went by, Nissan grew resentful of the fact that it was still in second place especially when it had recovered and was, in fact, the stronger of the two at one point in time. The proposed merger was the last straw and had to be stopped one way or another. The trap was set and, as his supporters reiterate, Ghosn walked into it when he landed in Tokyo on November 19, 2018.

Of course, the former Chairman has been accused of serious financial impropriety and it did not seem that he would get a reprieve given the high conviction rate in Japan at over 99 percent. This, in turn, has caused some outrage from the international community which insists that this 'hostage justice' system is demeaning and unfair to the accused who is/are deemed guilty till proven innocent.
Even to his hardest critics, the sight of Ghosn being led in court handcuffed and with a rope tied around his waist was quite painful. The man who was the poster boy of the automobile industry had been reduced to a caricature. He had lost weight and all proclamations of innocence were thrown out of the window. Eventually, Ghosn was given a breather after paying hefty bail but put under strict surveillance where his movements were tracked carefully.
The fact that he still managed to escape in such a dramatic fashion took everyone by surprise especially those in Japan who were entrusted with the responsibility of keeping an eye on him. It is still amazing to think that he could have given authorities the slip especially at the airport where checks are usually thorough and meticulous.

Ghosn emerged in Beirut and reiterated that this was the only way he could have gotten out of Japan's oppressive legal system. The press conference that followed was as dramatic as he held forth on his tenure in jail and even spoke of the difficult road ahead for Renault-Nissan. It was during this meet that he made known that he was pushing for a merger with FCA which was stymied because of his arrest.
How would history judge Carlos Ghosn? There is no question that a large part of the halo around his once powerful personality has rapidly faded thanks to his term in jail and the list of charges against him. The fact that he escaped pretty much means that he is on the run but safe in Beirut since Lebanon does not have an extradition treaty with Japan.

Even if he is innocent of all the charges, the heady days of Ghosn would only become a distant memory with time. The book will strive to tell his side of the story and a film could perhaps follow in due course. To that extent, Ghosn will continue to be in the news though he would have preferred to be in the driver's seat at Renault-Nissan especially during these difficult times. After all, it was adversity that often brought out the best in him.
Also Read
Carlos Ghosn: Fled Japan 'to escape injustice'

Who is Carlos Ghosn and why is this saga going to run and run?
Carlos Ghosn trashes Nissan and Japanese legal system, reaffirms innocence
Nissan to continue legal action against Carlos Ghosn
RELATED ARTICLES