AVL inaugurates skills centre in India
To increase its focus on the Indian automotive industry and also ensure that its engineers' skills are honed further, AVL, a leader in the field of engine development and engine instrumentation, has set up an AVL India Skills Centre in New Delhi. It will offer training on all AVL instrumentation test applications, systems and equipment.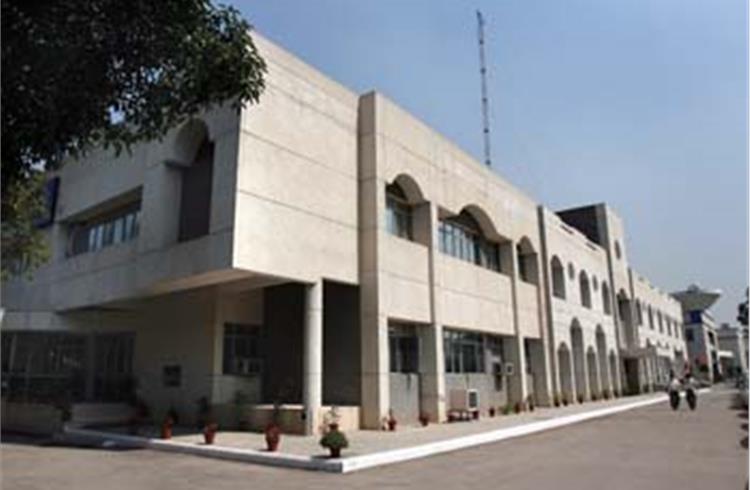 "Globally we have six skills centres which are fully integrated in AVL operations to support all customer operations. All trainers undergo very special certified training programmes, so it is very difficult for us to qualify the people and then to localise the resources. We have a big skills centre and academy in Graz, Austria. We have large operations in North America and China too. The India centre is the latest one," said Michael Blickle, executive VP, ITS, AVL List Gmbh based in Austria. Blickle noted that while the global auto industry is not doing well at present, the timing for the investment in India is perfect. "AVL wants to send a very clear and strong signal. We are going to invest in India because of the growing number of our customers. If we strengthen the position of Indian OEMs and suppliers, this might also deliver benefit to the whole Indian automotive industry," he said. Training is key Blickle feels that around 40 to 50 percent of the producing entities, whether OEMs or Tier I suppliers, will be swept away in the current downturn. "In the next three years or so, the automotive industry worldwide will look totally different. From 95 million cars currently produced, the market could drop to 45 to 50 million cars due to unavailability of credit," he said. Thus, he said, it is pertinent that in a rapidly growing automotive market like India there are more well-trained employees in each stage of the complete product creation process. Training classes will now be conducted either at the customer site or at the AVL India Skills Centre developed at a cost of Rs 1.5 crore. It has classrooms and sufficient simulators for practical exercises as well as test equipment for speedy and efficient learning. Participants will benefit from the unique competence of AVL in powertrain development and instrumentation. "This is the initial investment and much more will come. There will be up to five simulators and, depending on market demand, we will also increase the number of trainers. A realistic figure for India would be 20 permanent trainers along with supporting infrastructure. AVL worldwide has 700 commissioning and service engineers. We have a qualification pyramid wherein we have certified engineers, then the expert level, and then we have gurus. AVL so far has three or four gurus, mainly for our global service contracts. Many customers request monitoring of qualification from our commissioning and service organisations to ensure speedy and qualified reaction time. For India, it means that all service and commissioning engineers are already monitored and with the skills centre they can localise three-fourths of the training courses without having to go out any more," Blickle explained. He said Indian engineers are highly qualified in automation. So they may look for optimisation tools on the emission side or on the calibration process. AVL product training will be available for test systems, dynamometers, automation system, measurement systems, emission systems, conditioning systems and chassis dynos. Application training will be for combustion engines, automotive drive trains, engine testing, ECU calibration and emission measurement. Overall, the AVL Skills Centre is AVL's brand for systematic and highly professional qualification development and optimisation for test bed and engineering staff at OEMs and suppliers. A comprehensive qualification programme is the heart of the unique positioning of the AVL Skills Centre.
RELATED ARTICLES