Top 10 Motorcycles in August 2020 | Hero Splendor, Hero HF Deluxe, Honda CB Shine and Bajaj Pulsar – the outperformers
Despite difficult market conditions, all four models have improved on their year-ago sales and account for 58% of the total 1,032,476 motorcycles sold in India last month.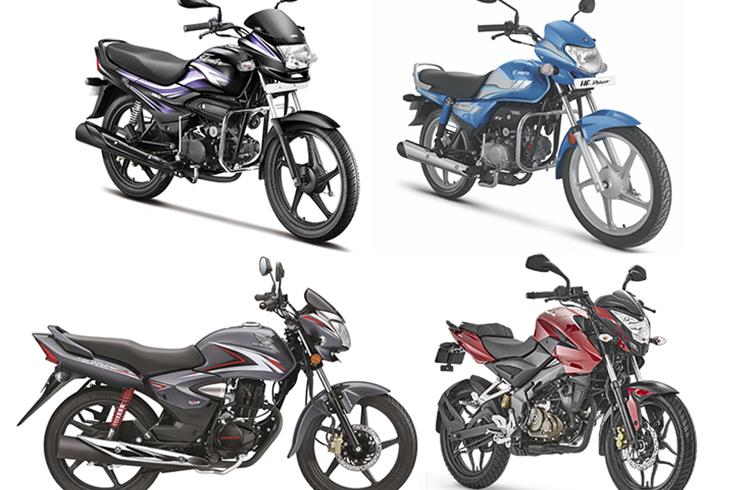 The wind-in-the-hair feeling on the sales front for motorcycle OEMs is back! That's because after months of being in the red, the world's largest motorised motorcycle market is seeing an uptick in monthly numbers again. In August 2020, of the two 1,559,665 two-wheelers sold (3%), the motorcycle segment contributed 66% and notched smart 10.13% year-on-year growth. In comparison, scooters, with sales of 456,848 units (-12.30%) accounted for 29% and mopeds with 70,126 (25%) contributed 4.49%. A total of 215 electric two-wheelers were also sold during the month, accounting for 0.013% of total two-wheeler sales.
Look at the detailed Top 10 sales table below and you realise that the first five positions remain unchanged from August 2019. The big difference though is that the first four – Hero Splendor, Hero HF Deluxe, Honda CB Shine and the Bajaj Pulsar – have each improved on their year-ago sales. Cumulatively, these four add up to 602,804 units, which marks handsome 34% YoY increase (August 2019: 531,519) and account for 58% of the total 1,032,476 motorcycles sold in India last month.
Clearly, the going can only get better for them in the months ahead, given that the industry is still not out of the woods. Here's looking closely at the best-selling motorcycles in August 2020.
No. 1 Hero Splendor: 232,301 units

The undisputed king of the motorcycle world sold 232,301 units in August 2020, which translates into 7,493 Splendors being sold every single day. One of India's first BS VI-compliant two-wheelers, the Hero Splendor iSmart is priced at Rs 67,100.
The Splendor range consists of three models – the Splendor Plus, Splendor iSmart and the Super Splendor – and Splendor Plus continues to be the most affordable with a starting price of Rs 59,600. The Super Splendor, meanwhile, is the most expensive variant, starting at Rs 67,300.
The Splendor uses a new engine – a 113.2cc, single-cylinder, fuel-injected unit which develops 9.1hp at 7,500rpm and 9.89Nm torque at 5,500rpm. India's best-selling bike, which features Hero's i3s start-stop technology, uses a 240mm front disc and 130mm rear drum brake as standard.
With the status of India's rural economy improving, thanks to an abundant monsoon, the demand for a fuel-sipping commuter motorcycle like the Splendor keeps improving. With the festive season around the corner, Hero will find out that life can be a many Splendor-red affair.
No. 2 Hero HF Deluxe: 177,168 units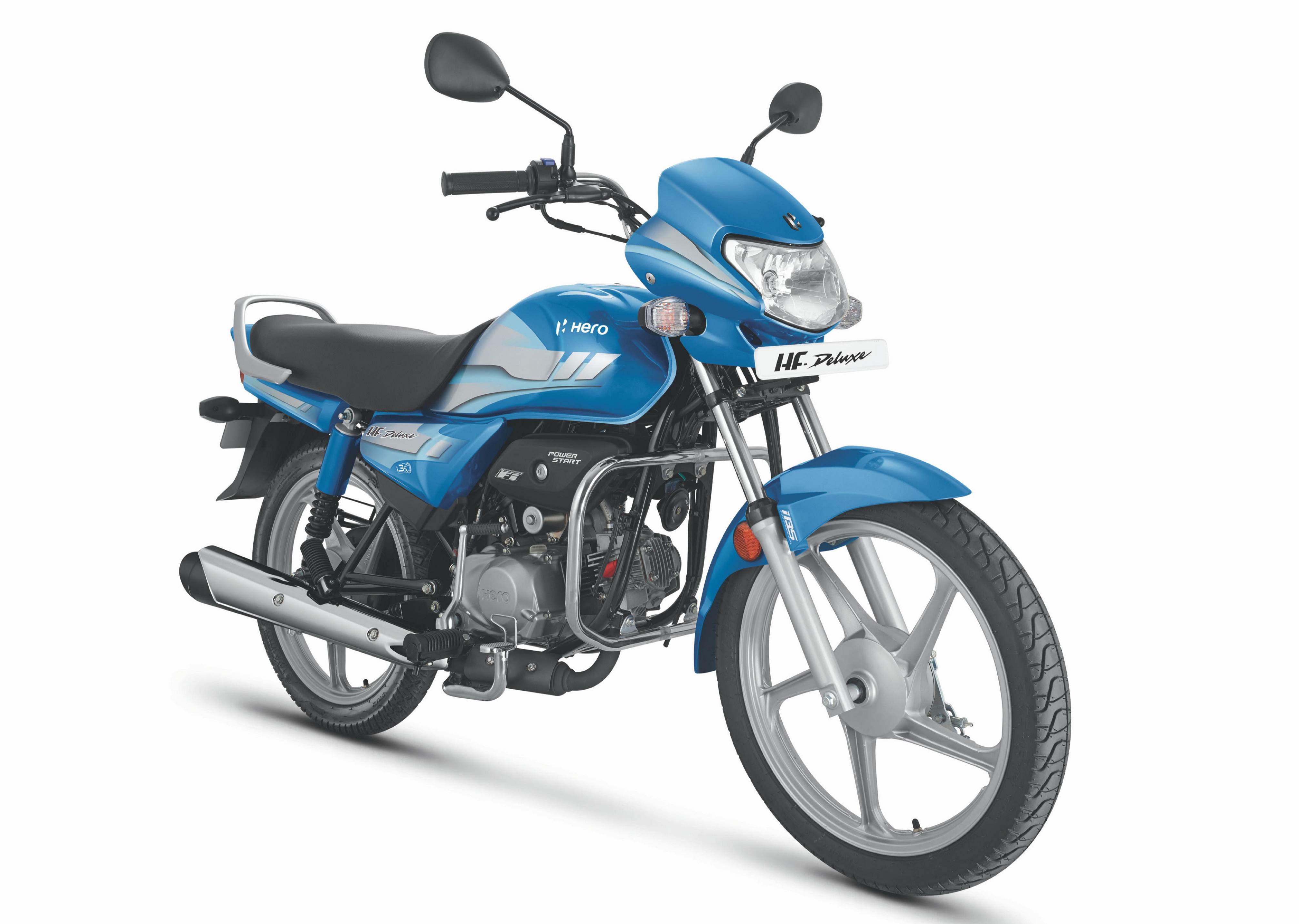 Adding to the Splendor's power on the motorcycle market is its sibling, the HF Deluxe. At 177,168 units sold in August 2020, this commuter saw a 10% YoY increase. Early in January 2020, Hero launched the BS VI HF Deluxe and priced the base variant at Rs 55,925 and the i3S variant at Rs 57,250 (both prices, ex-showroom, Delhi).
The updated HF Deluxe features a fuel-injected 100cc single-cylinder engine, which develops 7.94hp and 8.05Nm; Hero claims the new engine is 9 percent more fuel efficient and better performance, with 6 percent faster acceleration. The new HF Deluxe also features Hero's i3S (idle start-stop system).
No. 3 Honda CB Shine: 106,133 units

The Honda CB Shine commuter retains its third place with a total of 106,133 units, which constitutes smart 21% YoY growth (August 2019: 87,434). This Honda was among India's first bikes to get the BS VI treatment. The same 124.73cc, air-cooled, single cylinder engine has been upgraded to BS VI-spec, which has seen the power figure rise from 10.31hp 10.88hp. While the hike in power is marginal, the BS VI CB Shine features electronic fuel injection which translate into crisp and smooth throttle response. The engine is paired to a 5-speed transmission.
No. 4 Bajaj Pulsar: 87,202 units

The sporty Pulsar family which is all of nine variants strong – Pulsar 125, Pulsar 150, 150 Neon, 150 Twin Disc, Pulsar 180F, Pulsar 220, NS160, NS200, and RS200 – clocked sales of 87,202 units in August 2020, up 23% (August 2019: 70,562).
Between May and July 2020, Bajaj Auto has hiked its product portfolio prices twice – first by Rs 500 to Rs 4,500 and two months ago from just under Rs 1,000 to just over Rs 2,400. But that has done little to dampen the enthusiasm of buyers, who still want to have that feeling of a Pulsar.
No. 5 Hero Glamour: 54,315 units




The third Hero in the Top 10 chart, the Hero Glamour looks to be getting back in the game. Once a powerful seller, numbers had dropped substantially. However, this motorcycle is seeing demand return. In August 2020, it sold 54,315 units albeit down 10.5% on year-ago sales.
What is likely to give the Glamour a new charge is the bike's recent entry into the 125cc segment. This space currently houses some popular motorcycles like the Honda SP 125 and the Bajaj Pulsar 125, so the Glamour definitely has its work cut out. While it displaces an identical 124.7cc, the single-cylinder engine powering the new Glamour is new but gets a 5-speed gearbox in place of the 4-speed unit on the older bike.
The Glamour is available in two variants – one with a drum brake at the front and the other with a disc brake – priced at Rs 69,750 and Rs 73,250, respectively, which is just Rs 2,300 more than their corresponding fuel-injected BS IV models. At the price point, the Glamour costs around Rs 1,500 less than the Pulsar 125 and a little over Rs 4,000 less than the Honda SP 125. For not a lot extra, Hero is giving more refinement and features, in addition to all that the Glamour previously had to offer, which is a pretty good deal.
No. 6 Hero Passion: 52,471 units



Hero MotoCorp seems to have things well-sorted-out in the commuter bike segment. The 100-110cc segment essentially comprises two sub-segments – more affordable, straightforward offerings and the other with a bit more style and features. While the popular Splendor fits the former category, the Passion gives the buyer a more premium experience.
The Passion's been around for two decades now and Hero has recently introduced the 2020 Passion Pro to introduce more passion into the commuter bike arena. This machine now gets the updated BS VI 113cc engine from the Splendor iSmart and develops 9.15hp and 9.9Nm of torque.
No. 7 Bajaj Platina: 40,294 units



The second Bajaj bike in the Top 10, the Platina sold a total of 40,294 units last month, down 10% than the 44,774 units it sold in August 2019.
In early July, Bajaj has added a new ES (Electric Start) Disc Brake variant to the Platina 100's line-up, taking the total number of variants to three. This new variant is priced at Rs 59,373 while the KS Alloy Drum Brake and ES Alloy Drum Brake variants are priced at Rs 49,261 and Rs 55,546, respectively (all prices, ex-showroom, Delhi).
Powering the Platina 100 is a BS VI-compliant 102cc, single-cylinder engine with peak output figures of 7.9hp and 8.34Nm. This engine is mated to a 4-speed gearbox.
The Platina 100 is now one of the only 100cc commuters to feature a disc brake, though the additional money it demands puts it in the same price bracket as some 110cc commuters like the TVS Radeon, prices for which start at Rs 59,742.
No. 8 Bajaj CT: 34,863 units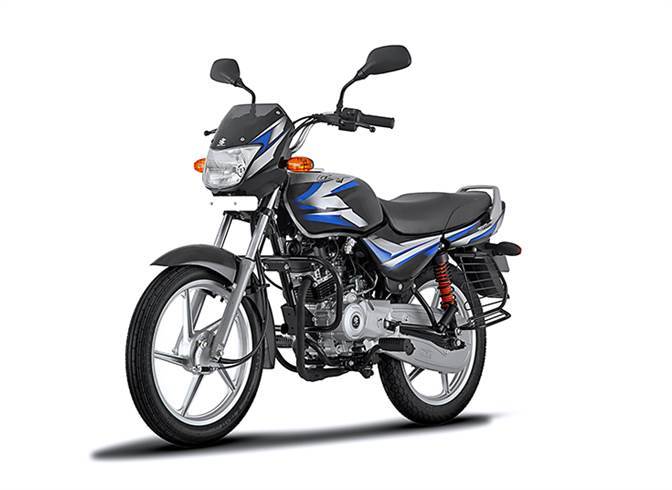 India's most affordable motorcycle sold 34,863 units. Despite receiving a BS VI upgrade-related price bike that made it nearly Rs 9,400 more expensive than its BS IV model, at a starting price of Rs 42,790, the Bajaj CT100 is a refined, good quality product and is a true representation of the affordable engineering that India Inc can deliver. It is actually surprising how the company manages to price it so low.
No. 9 Royal Enfield Classic 350: 34,791 units

The iconic thumper from the Chennai-based manufacturer makes its appearance in the best-sellers' chart at No. 9 position with 34,791 units. The Classic 350 is Royal Enfield's most popular motorcycle and remains the mainstay of its range. FY2019 saw Royal Enfield sell 656,651 motorcycles with the Classic 350 accounting for 60% of them.
In BS VI form, the Classic 350 gets a fuel-injection system that develops 19.8hp and 28Nm of torque. With prices starting at Rs 178,000, the new Classic is about Rs 11,000 more expensive than it was in BS IV spec.
No. 10 TVS Apache: 33,540 units

The sole TVS motorcycle in this pack, the Apache series of motorcycles is seeing an upswing in sales. At 33,540 units in August 2020, sales were an improvement of 27% over year-ago numbers (August 2019: 26,402).In early August, the company hiked prices for multiple models in its line-up by around Rs 1,000. These models include the Apache RTR 160, RTR 180, RTR 160 4V and RTR 200 4V.
Growth outlook
Going ahead, from the looks of it, things can only get better for the motorcycle market. The marked upswing in the fortunes of rural India will translate into sustained demand for the commuter motorcycle segment, which forms the bulwark of the overall segment.
Expect Hero MotoCorp, which has four models in the Top 10, to continue leading the way even as Bajaj Auto, with three products, has the potential to grow smartly too. The upcoming festive season should see OEMs and their dealers go all out to sweeten deals and ensure there is continuous sales traction. On the manufacturing front too, OEMs are doing all they can to maintain high production levels and keep stocks ready. The return to growth for the motorcycle segment has already begun and it can only get stronger from here onwards.

READ MORE
Top 5 Utility Vehicles in August
Top 10 Passenger Vehicles in August
Top 10 Scooters in August
RELATED ARTICLES