Hyundai sells over 2 million units in first-half 2023, India contributes 14 percent
While Hyundai Motor India's June tally of 50,001 units accounted for 16% of global sales, its January-June total of 296,010 units contributed 14% to Hyundai's dispatches of 2,081,462 cars and SUVs.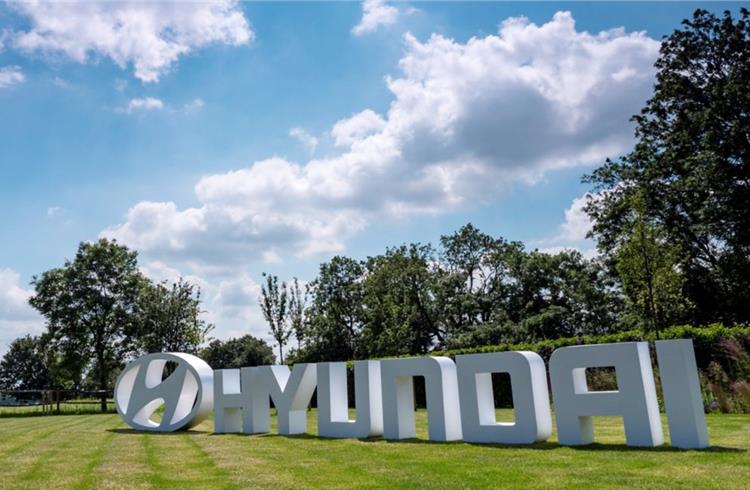 Hyundai Motor Company has announced its global sales for June 2023 and the first six months of calendar year 2023. While June sales totalled 375,113 units, up 9.5% (June 2022: 342,641 units), first-half sales were 2,081,462 units, up 10.8% (H1 CY2022: 1,879,041 units).
The Korean car and SUV manufacturer is also witnessing growing demand for its electric vehicles and sold more than 20,000 units worldwide in June. Hyundai's dedicated battery electric Ioniq models, including the Ioniq 5 and Ioniq 6, accounted for over 60% of its total EV sales.
In June, sales outside Korea increased by 7.7% to 304,950 units. According to the carmaker, the gradual recovery from the global parts shortage and production stabilisation have helped the company secure solid performance in North America, Europe and India.
India: key global market for Hyundai
India remains a strong growth market for the Korean carmaker. In June 2022, Hyundai Motor India sold 50,001 units, which was a 2% year-on-year increase (June 2022: 49,001 units) and accounted for 16.39% of global sales for the month. For the January to June period, the Chennai-based company dispatched 296,010 units, up 10% YoY – this translates into a 14.22% share of Hyundai's global sales of over two million units (2,081,462) in first-half 2023. When seen as a contribution to Hyundai sales outside the home market of Korea (1,684,912 units), the India market contribution increase to 17.56 percent.
Halfway in FY2024, Hyundai Motor India is well placed to scale a new high. FY2023 sales were its best-ever fiscal year numbers – 567,546 units, up 18% (FY2022: 481,500 units) – beating the previous best of 545,243 in FY2019.
Meanwhile, the Hyundai Motor Group states that despite continuing uncertainties in the global business environment, the company is maintaining robust sales momentum due to the gradual recovery from the global parts shortage and the launch of new models, including the all-new Kona SUV and Grandeur flagship sedan (badged as Azera outside of Korea).
ALSO READ: India lead country for Hyundai Verna exports, midsize vehicles to account for two-thirds of export volumes
RELATED ARTICLES