TOP STORY
Resilient Supply Chains: Driving Automotive Industry Growth through Sustainable Practices and Risk Management
NK Modi, ED, Minda Corporation Limited

25 May 2023
As OEMs recognise the necessity for innovation, the responsibility to develop new technologies permeates throughout the entire automotive supply chain.
Read more
LATEST
News International
Hella is one of the first suppliers to bring steering sensors for by-wire applications into series production, startin...
News International
Three Indian component suppliers are among the 19 global suppliers honoured with the Schaeffler Supplier Award for the...
News International
German supplier's extensive range of products for EVs include traction batteries for passenger cars and commercial veh...
News International
Cutting-edge structural battery pack system features a host of advances which combine to improve electric vehicle stru...
News
"Global demand for tyres is on the rise, driven by increasing automobile sales and the growth of ride-hailing services...
News
Tarang Jain, Chairman and Managing Director, Varroc, said, "Automobile production in India during Q4 FY23 grew on a Yo...
News International
Aimed at makers of electric sports cars and supercars, the Ampere-220 e-axle system in twin-motor specification offers...
News
The auto component manufacturer recorded a 13 percent increase in its combined net income, amounting to Rs 1,077 cror...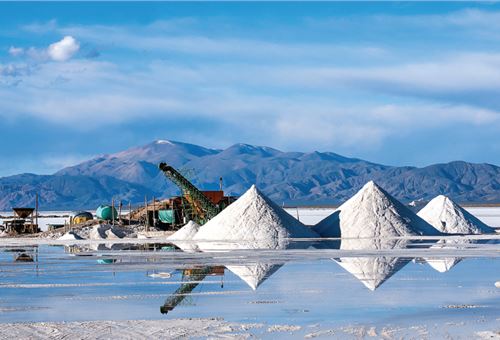 Feature
The recent find of lithium reserves in the country may revolutionise the EV industry and reduce reliance on costly imp...