Open innovation to ignition – the promising future of automotive industry
Open innovation not only helps respond to the current market dynamics but also prepares for anticipating opportunities and challenges that could potentially disrupt a business in the future.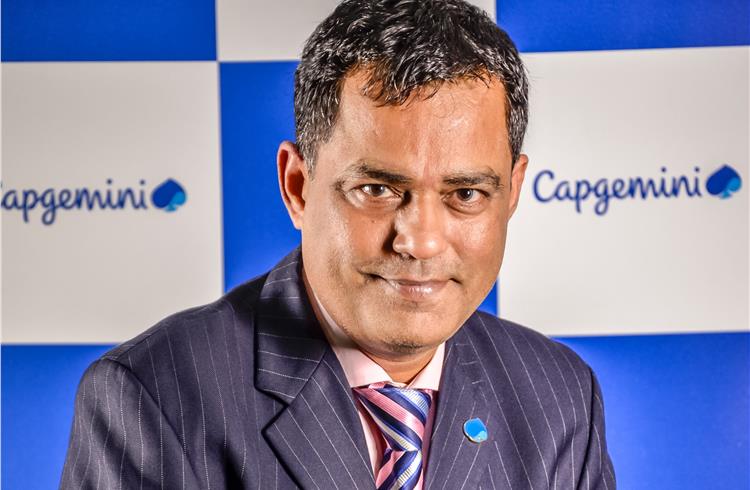 Open innovation has become an indispensable facet of a modern business, breaking away from the traditional systems of private and in-house research and development (R&D). The concept encourages collaboration, giving organisations the access to a vast range of knowledge, expertise, and other vital resources. In the process, organisations are better equipped to navigate through complex and volatile business landscape, improving their adaptability, mitigating risks, and creating exciting prospects.
Today, businesses must have the capabilities to capitalise on future opportunities, and if not, they must forge partnerships that empower them with such capabilities. Open innovation not only helps respond to the current market dynamics but also prepares for anticipating opportunities and challenges that could potentially disrupt a business in the future.
Globally, open innovation has earned its credibility by reducing costs, accelerating time to market, enabling differentiation, and generating new revenue streams. India too has a diverse open innovation ecosystem with stakeholders such as corporates, academia, startups, investors, and governments.
Driving the auto industry
Open innovation has benefitted several industries including automotive, manufacturing, consumer products, retail, financial services, telecom, life sciences and healthcare. In particular, the automotive sector has been leveraging open innovation by collaborating with startups offering solutions, especially to address the sustainability challenges. Open innovation is also a great platform to crowdsource ideas from automotive enthusiasts, innovators, and engineers.
For example, Mercedes-Benz is a founding member of ARENA2036 – a collaborative research environment at the University of Stuttgart, Germany. ARENA2036 is dedicated to the development of the next-generation mobility and automotive production. By bringing together partners from the scientific community and industrial sectors, ARENA2036 helps the automotive industry tackle challenges in the areas of sustainability, connectivity, and supply chain.
Automakers are also adopting new-age technologies to stay ahead of the curve. Hyundai Motor Group's open innovation hub for R&D in advanced mobility ecosystems has deployed Singtel's 5G campus network with mobile edge core solutions. This provides uninterrupted fast connectivity and massive bandwidth for high-precision quality control in manufacturing operations.
The sustainability advantage
The automotive industry faces the urgency of climate action along with evolving customer preferences, new technological advances, and heightened competition. Innovation, which always does not mean invention and could comprise reimagining what's in hand, can address these aspects.
Today, companies understand that Sustainable Development Goals (SDGs) cannot be achieved in isolation. They view startups as significant allies in advancing their climate action efforts. This is primarily because of a few traits—access to fresh and innovative solutions, speed of delivery and agility, focus on the development of sustainable technologies (renewable energy solutions, energy-efficient material, and eco-friendly/electric vehicles)—unique to startups
A win-win situation with startups
The relation between the automotive industry and startups is that of interdependence. Automakers have been collaborating with startups to widen the scope of their R&D and create an ecosystem of open innovation, while startups have been seeking guidance and expertise from established auto players to transform their innovative ideas and businesses into real-time applications. Startups are also leveraging the market reach of established businesses to scale their innovative solutions.
India's largest automaker, Maruti Suzuki's MAIL (Mobility and Automobile Innovation Lab) is a case in point. As a startup accelerator, Maruti Suzuki MAIL supports mobility and automobile startups in India through mentorship, guidance, and opportunities of bringing innovative tech-enabled digital solutions to the country's automotive sector. MAIL also offers a paid collaboration project with Maruti Suzuki.
Open innovation reflects a modern business mindset, which allows organisations to address the gaps in internal competencies and equips them to manage external challenges. In case of the automotive industry, open innovation often promotes a customer-centric approach, leading to the development and design of products as per their expectation while ensuring sustainable mobility. Today, the realm of open innovation is beyond collaborative R&D. It helps transform business strategies, rethink supply chains, and achieve sustainability goals.
Nisheeth Srivastava is the Chief Technology & Innovation Officer - India, Capgemini. Views expressed are those of the author.
RELATED ARTICLES