What's the future of mobility, after Covid?
In a world that's dynamically changed with Covid-19, lifestyles, behaviour and transport choices will see a change in the months and years ahead and regular travellers will opt for safer modes of travel.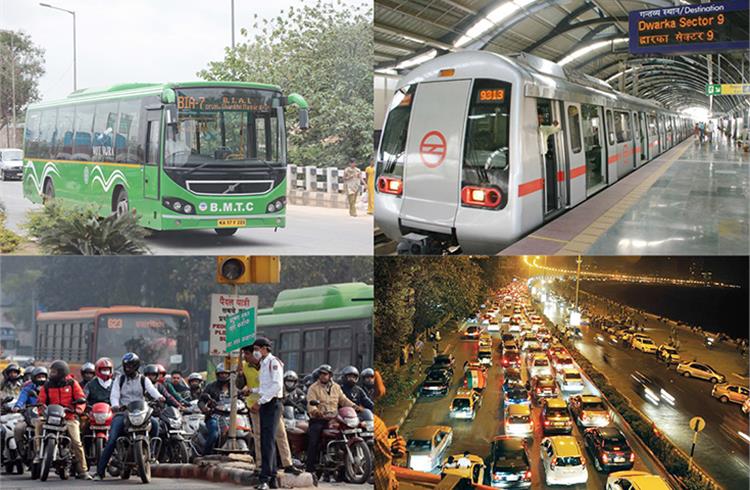 In recent years, the buzzword in the automotive sector has been mobility solutions. Many of them for private and retail use: autonomous cars, electric two-wheelers, Segway-like offerings and futuristic offerings like flying cars too. But many are for mass transit. Think metro rail, high-speed railway networks, light rail networks and even exclusive bus lanes in cities such as Curitiba in Brazil, and nearer home in Delhi.
We cannot imagine a life without public transport. In the US, 9.9 billion trips were made on public transportation in 2018, 34 million times each weekday, people boarded public transportation. Since 1997, public transportation ridership has increased by 21%, suggests one report, higher than the 19% increase in the U.S. population. And it's a financial fact that many senior folks depend on public transport to go from destination A to B.
In the emerging markets of Asia-Pacific, where urbanisation is on the rise, mass transit takes people from their homes to workplaces, and tourists to various places of interest. In India, children take public transport to schools and other outdoor activity. Mass transport generates well-paid and sustainable jobs as it is generally owned and run by government authorities.
In fact, efficient mass transport can greatly improve lives. When transit is not available as a better choice, cities become car-dependent, leading to high levels of congestion, fuel usage and pollution.
Covid's all-pervasive impact
All this will likely change with Covid. Our lifestyles, behaviour and transport choices will see a change in the months and years ahead as regular travellers look to safer modes of travel. With social distancing likely be the new normal, it is but natural that people may have fears about taking mass transit transport. However, the choices will be limited.
In India, the situation will be immensely challenging. The Mumbai suburban network is a buzz of commuters 24/7, with an estimated 6 million taking the train to work every day. Mumbai's bus service takes 28 lakh people to work. Over 70 million use public transport in India every day.
So how we manage a post-Covid world from a mobility angle? How will our daily commute change? In fact, when the virus broke, bus authorities in Wuhan, China, first shut down public transport because there are no better vectors for the transmission of local and global spread of the virus than buses and trains.
While many will opt to work from home, many still have to take public transport? We do not have many other options.
Here are some likely scenarios in a post-Covid work scenario?
- While personal transportation is already rising in countries like India (despite the recent slowdown), more people may opt to buy cars leading to more congestion.
- Two-wheeler sales could go up too as they are dependable, affordable and safe (unless one doesn't wear a helmet). It is and remains a social status symbol in rural India.

- Carpooling: This is a personal mobility solution that has not been very enthusiastically received. However, in a post-Covid world, carpooling with close-knit colleagues and friends may actually take off.
- Public transport will see several changes in an attempt to be contact-less. This means greater use of smart cards that a commuter can swipe when he / she enters a bus. However, conductor-less buses could be a norm in the days ahead. Bus design could change with the use of plexiglass between the driver area and passenger space, or other safety-related structures. Bus staff will have to be sensitised to handling public health and hygiene issues. Public transport in India is filthy, to put it mildly, and in the past may have been a vector for the spread of disease which hasn't been taken seriously.
- For truck fleets, a new safety protocol could apply for the transportation of goods and perishables, and companies will need to sensitise staff to the need for hygienic handling of products.
Public transport is not going to just shut down. It's a vital link in our lives. Up to a point there is only so much precautions that can be taken. But with greater sensitisation to public health and hygiene, which government authorities and civil society can work collaboratively, we may be able to use safe and clean public transport. Our lives depend on it.
The views expressed by the author, a former journalist, are personal
Image credits: BMTC bus, Volvo Buses India
Metro rail image: inc42
-
RELATED ARTICLES