SJS to acquire 90.1% stake in Walter Pack India
As per the deal, SJS will acquire the entire 85.0% stake from Walter Pack Spain and SJS expects to close the acquisition in 5–6 weeks.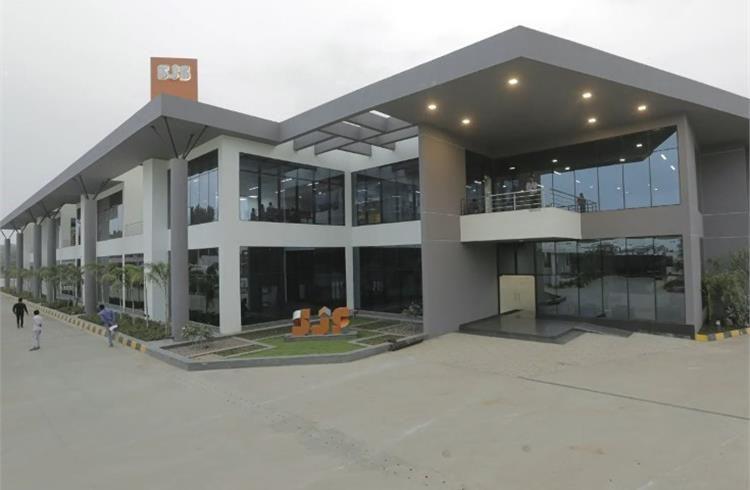 SJS Enterprises, an Indian decorative aesthetics company catering to the auto industry, announced on Friday that it acquired a 90.1% stake in Walter Pack Automotive Products India Private Limited (WPI) for a total cash consideration of Rs 239.3 crore. The transformative acquisition of WPI lays the groundwork for a strategic collaboration with Walter Pack Spain and one of its minority shareholders, Antolin, according to a company statement.
As per the deal, SJS will acquire the entire 85.0% stake from Walter Pack Spain. Additionally, it will also acquire a 5.1% stake from Indian promoter and founder Roy Mathew, who will continue to own a 9.9% stake and will continue to lead the business.
The total upfront consideration to be paid at closing would be Rs 229.8 crore, and the balance would be paid over the next 18 months. SJS expects to close the acquisition in 5–6 weeks. SJS intends to finance the transaction by paying Rs 30 crore via preferential allotment to SJS promoter and co-founder K. A. Joseph. Additionally, the statement added that another Rs 134.3 crore from the current cash balance and Rs 75 crore from debt are both likely sources of funding. After the acquisition, SJS's combined debt-to-EBITDA ratio would be very manageable—much lower than 1x. SJS does not currently have any plans to raise equity capital.
Strategic Rationale
SJS boasts that its April 2021 acquisition of Exotech, its chrome plating subsidiary has witnessed revenue doubling two times along with with substantial margin expansion. With Friday's acquisition of WPI, SJS has decided to acquire a significantly larger, higher margin business with strong future growth potential, it added.
WPI, which is among the handful of companies in India dealing in advanced IMD, IMF, IML and IME technologies, providing a strong technological advantage. SJS has, as part of this transaction, signed a 3-year service & technology support agreement with Walter Pack Spain regarding the ongoing exchange of know-how.
WPI produces high value-added products and caters primarily to the passenger vehicle and consumer durables segments, which will further diversify SJS' revenues. The company has manufacturing capabilities across injection moulding, screen printing, forming, die cutting, hot stamping, chrome film decoration and assembly technology. It has around 300 employees at manufacturing locations in Pune, Maharashtra and Manesar, Haryana. WPI had interim revenues of over Rs 120 crore and healthy EBITDA margins of around 30%, with an RoCE of over 50% for FY23. Over two-thirds of WPI revenues are from the automotive segment (passenger vehicles), and the balance, one-third, are from the consumer durables segment.
Meanwhile, geographically, WPI's plants in Pune are located within 3 Km of Exotech, allowing for a collaborative ecosystem.
K. A. Joseph, MD – Promoter & Co-Founder, SJS Enterprises said, " WPI acquisition will enable SJS to reach next orbit of growth by further strengthening our position as a one stop aesthetics solutions provider".
Miguel Bernar Borda, Group CEO, Walter Pack Group, Spain said,"The agreement allows Walter Pack to establish a strategic alliance with SJS in India, while maintaining its business space in the European and American markets, thanks to the Spanish company's industrial site in México"
RELATED ARTICLES