RK Forgings Q1 FY24 PAT up 63% at Rs 77 cr, to acquire Multitech Auto for Rs 212 cr
The company is actively working towards reducing its debt burden, targeting a debt to EBITDA level of 1:1 by FY25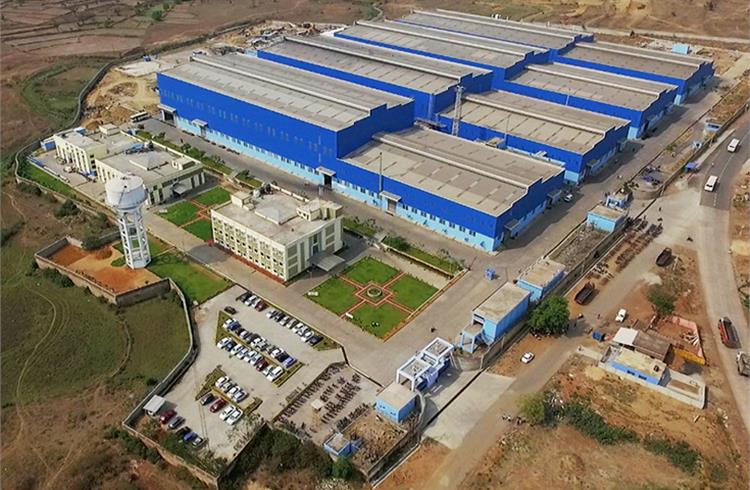 Automotive components manufacturer Ramkrishna Forgings (RK Forgings) has reported a 63 percent year-on-year (YoY) jump in its profit at Rs 77 crore for the first quarter ended June 30. The company had posted Rs 47.2 crore profit in the same quarter year ago. During the quarter under review, company's revenue grew 28 percent YoY at Rs 836 Crore as compared to Rs 650 crore in Q1 FY23.
According to Naresh Jalan, Managing Director, RK Forgings, through automation and artificial intelligence, we are in process of enhancing operational efficiency, increasing productivity, and address evolving customer demands. "Our focus on improving return on capital employed (ROCE) and return on equity (ROE) drives financial performance. We remain vigilant and closely monitor macroeconomic risks, proactively mitigating them by prioritising customer relationships and delivering excellent service. We are dedicated to proactively positioning ourselves for future growth and increasing our market share. Our strategic focus revolves around preparing for improved market conditions, ensuring that we are well prepared to seize opportunities. This includes our efforts to enhance our capacity, aligning our actions with our longterm vision to thrive and succeed in the future," he added.
In Q1 FY24, sales volume was 24,182 MT, representing a YoY increase of 16.7 percent, as per a company release. Additionally, the company is actively working towards reducing its debt burden, targeting a debt to EBITDA level of 1:1 by FY25, MD highlighted. At present, RK Forgings has a capacity utilisation rate of about 92 percent.
Acquisition
The Kolkata-based auto parts supplier also announced the acquisition of 100 percent equity of Multitech Auto along with its wholly-owned subsidiary, Mal Metalliks, for an overall consideration of Rs 212 crore. In the first part, the company will acquire 12.58 lakh shares of Multitech Auto or 100 percent of the total issued and paid up capital from the existing shareholders - Atul and Poonam Dua, for an aggregate cash consideration of Rs 205 crore. Additionally, RK Forgings will also acquire 60,000 equity shares of Mal Auto Products Pvt. Ltd. from existing shareholders Atul Dua (HUF), Atul Dua and Poonam Dua for Rs 7 crore.
This acquisition marks a significant step forward in the Company's growth strategy, aimed at expanding its product line and fortifying its presence in the Passenger Vehicles, Light Commercial Vehicles, and Heavy Commercial Vehicles segments. Multitech Auto also has the capacity for Bar Draw Facility of 6000 MT p.a.
"The strategic acquisition of Multitech Auto and Mal Metalliks marks a significant milestone in our efforts to fortify our market position and diversify our product offerings. With the integration of these companies, we are poised to strengthen our presence and deliver an enriched value proposition to our esteemed customers. This expansion opens a world of exciting opportunities for our future growth and success," Lalit Khetan, Whole Time Director & CFO of RK Forgings said.
Multitech Auto and Mal Metalliks presently manufacture Assembly Top Cover, Shift Cylinder, Assembly Gear, Differential Case, Differential Cover, Various types of Hubs, Crank Case, King Pin, Cotter Pin, Spring Pins, Shifter Shafts, Steering Spindles, Falcrum Pins, & Rollers for HCV Brakes. By venturing into the production and supply of the entire differential assembly and trailer axle assembly, consisting of Casting and forging, the Company is well-positioned to become a major player in the market. The addition of these new product lines is expected to contribute significantly to the company's financial growth, with an estimated turnover of Rs 500–600 crore within the next two years.
In addition to bolstering the Company's product portfolio, this acquisition is projected to improve the company's financial performance and profitability. Furthermore, the company also plans to acquire Mal Auto Products, which includes a strategic land parcel of 10 acres (approximately 4,30,000 sq. ft) at a value of Rs 15 crore. This acquisition is part of the company's vision for future expansion and reflects the company's commitment to long-term growth and innovation.
RELATED ARTICLES