Porsche, Google expand collaboration for in-car app ecosystem
Integration of the Google ecosystem will include Google Maps and Google Assistant.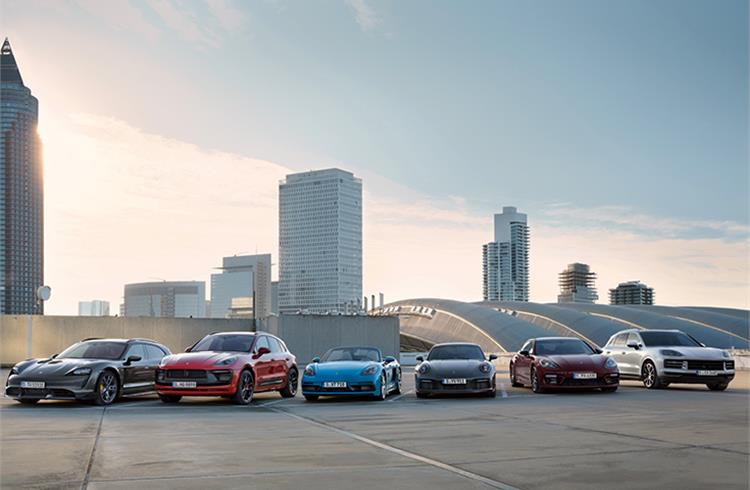 Porsche and Google are expanding their collaboration with the goal of enabling even deeper integration of Google services in Porsche vehicles. The carmaker will offer Google services for navigation, speech, and app ecosystem in future vehicle generations, and plans to start production in the middle of the decade.
The integration of the Google ecosystem will include Google Maps, Google Assistant, and a wide variety of apps available through the Google Play Store. Porsche customers will continue to find the familiar user interface of the Porsche Communication Management (PCM) system, including regular online updates keeping the PCM system up-to-date.
Oliver Blume, Chairman of the Executive Board, Porsche AG.
"Our customers fulfil a dream with our vehicles. In addition to timeless design and exceptional performance, they also want a seamless digital experience. This blended ecosystem results from the integration of platforms and apps that customers know from their end devices," says Oliver Blume, Chairman of the Executive Board of Porsche AG.
"We have an open approach and are developing innovations with leading technology partners," Blume further added.
In the future, ecosystems from different providers that are relevant for customers will be integrated directly into the vehicle via standardised interfaces and platforms. The PCM will thus become an integral part of the digital ecosystem of Porsche customers worldwide, making offering Google built-in a next step for Porsche on this path. The partnership between Porsche and Google is a long-term venture.
"We're excited to partner with Porsche on their goal to bring innovative and helpful in- vehicle experiences to their customers. With an infotainment experience built on Android, drivers will be able to access the latest Google technologies and services in tandem with the best of Porsche design and branding," says Hiroshi Lockheimer, SVP of Platforms and Ecosystems at Google.
RELATED ARTICLES