Ola to act on IPO faster than anticipated: Report
Bhavish Aggarwal told Bloomberg that he thought that it would take him 4-6 years of revenue to go public, but now it will be much earlier.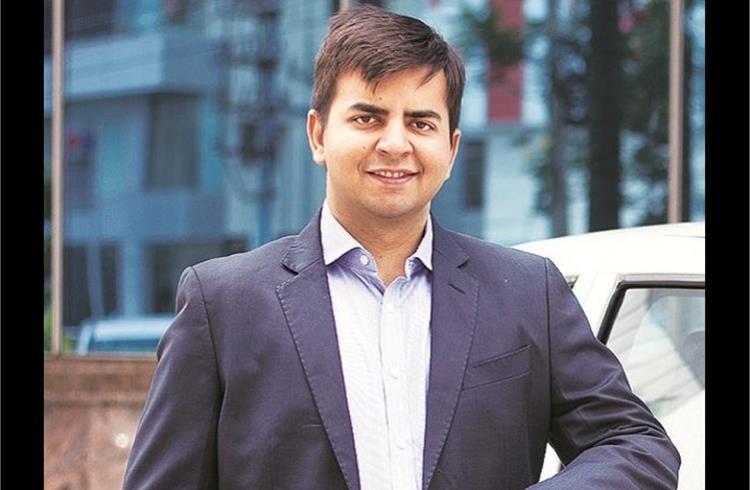 Ola Electric Mobility has plans of going public earlier than anticipated, Bloomberg has reported.
The electric two-wheeler's founder and CEO Bhavish Aggarwal told the newswire that he thought that it would take him 4-6 years of revenue to go public, but now it will be much earlier.
Ola Electric has grown and matured faster than I had initially planned because the market response has been very strong, he said.
The firm which counts SoftBank and Tiger Global Management among other investors, has a 38 percent market share in the electric scooter space. The founder added that whereas demand initially came from first-time scooter buyers, his customers are now fully fledged converts, the newswire reported.
He plans on revealing a motorbike by this year end, besides a battery-powered car the next year, although timelines are subject to change. He further told the newswire that the company is a profitable business for now, he told Bloomberg.
The company had penciled in on banks for a USD 1 billion public offering two years ago, which never materialised, Bloomberg News had stated in 2021.
Aggarwal did not offer information on multiple attempts to go public and did not give a date for the possible IPO.
The company's sector business has been affected by delivery delays due to chip shortages, and issues with quality and fire, the newswire stated. Sales slipped 39% in June from the previous month, to 17,590 units, a trend that impacted other automakers as well, after the government reduced subsidies offered under its FAME programme. Still, Aggarwal told Bloomberg that better technology has reduced timelines for getting a product to market.
"I'm building a technology-focused group of companies," he said. "Another big technology theme of our generation will be computing and AI. So we'll do something," he told Bloomberg.
"What would take a month in a company, we get it done in a day," he said. "Our philosophy on execution is that we want to do things as best as possible without any compromises on quality or safety. And do it at the lowest cost possible and the fastest speed possible.

Aggarwal is of the opinion that his strategy to take control of various stages of the EV supply chain will reduce costs and improve product performance and design. "Tesla is for the West, Ola is for the rest," he said.


RELATED ARTICLES