New EV launches lined up for 2024
A slew of EVs have been lined up for 2024.
We recently brought you the list of all new SUVs launching in India by the end of 2024. Continuing on our new car 2024 guide, we now bring to you the full list of all new electric vehicles that'll launch in India over the course of the next year. This includes electrified versions of existing models such as the Hyundai Creta, Tata Harrier and Punch, and the Mahindra XUV700 to all-new models such as Maruti's eVX and Skoda Enyaq iV, and even hyper SUVs such as the Lotus Eletre.
Disclaimer: All prices and launch dates are estimates.
1. Audi Q6 e-tron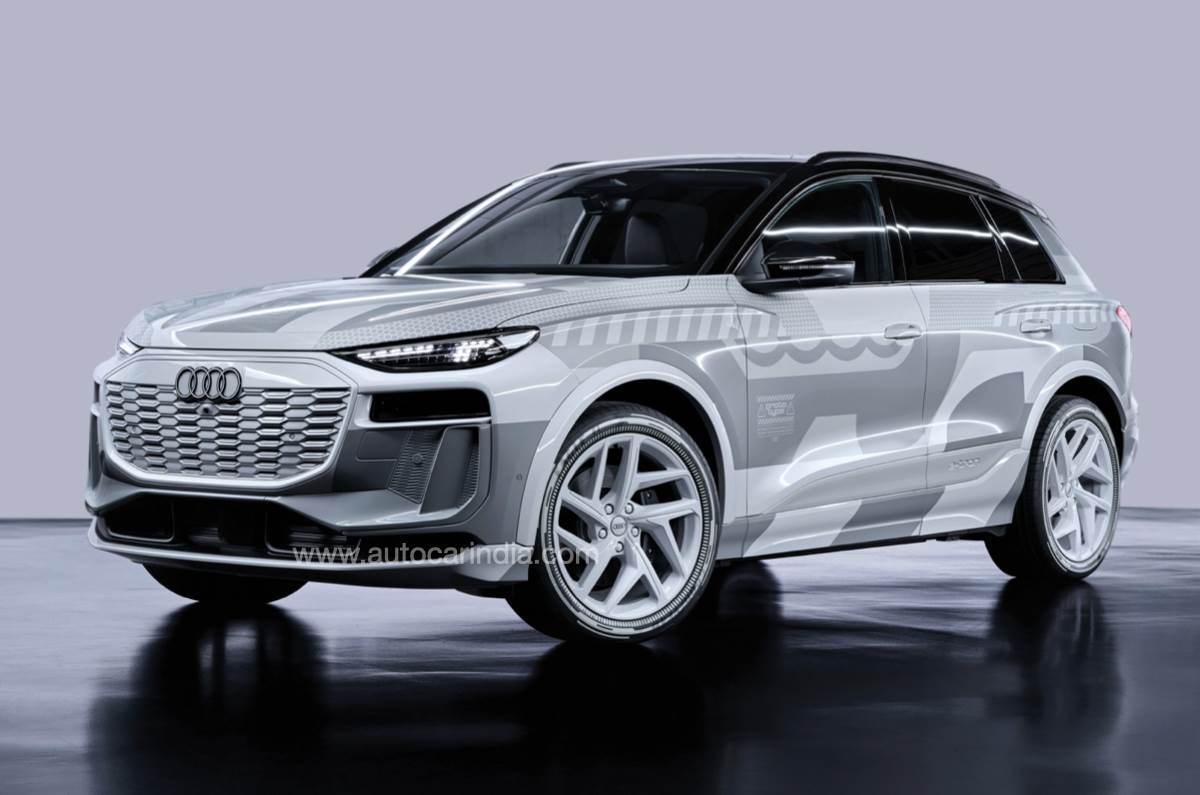 Price: Rs 1 crore
Launch: Late 2024
Battery: TBA
The Q6 e-tron is an all-new electric SUV based on Audi's newly developed Premium Platform Electric (PPE), which features the latest battery and charging technology as well as the brand's new 'E3' electronics architecture. Full powertrain details are yet to be revealed, but it will use an 800V architecture with a range of around 600km. Its interior will include Audi's new infotainment tech with twin screens in a curved layout, and an additional screen for the front passenger. Another talking point will be the Q6 e-tron's advanced digital matrix LED headlights with a multi-pixel LED array, and its second-generation digital OLED technology. As its name suggests, the Q6 e-tron is likely to be a smaller, more affordable Audi electric SUV positioned below the Q8 e-tron.
2. BMW i5
Price: Rs 90 lakh-1 crore
Launch: Late 2024
Battery: 81.2kWh
The new generation of the 5 Series will spawn an electric version called the i5, and will be available in two iterations – M60 xDrive and eDrive40, both featuring an 81.2kWh battery pack. The M60 is a sportier twin-motor all-wheel-drive version, which produces 601hp and 820Nm of torque; accelerates from 0-100kph in just 3.8 seconds; and has an electronically limited top speed of 230kph. The latter features a single motor that drives the rear wheels and produces 340hp and 430Nm, with a 0-100kph time of 6 seconds. The WLTP range is up to 516km for the twin-motor and 582km for the single-motor version. It will feature a twin-screen layout on the inside – a 12.3-inch instrument cluster and 14.9-inch touchscreen – with the latest iDrive 8.5 system. Interestingly, it's the first BMW to offer a fully vegan interior option overseas.
3. BYD Seal
Price: Rs 65 lakh
Launch: Mid 2024
Battery: 82.5kWh
BYD's third offering in India will be a sporty four-door electric sedan called the Seal. Its low-slung aerodynamic design gives it an ultra-slippery drag coefficient of just 0.219, which not only aids performance but also boosts efficiency. It uses BYD's new-gen e-Platform 3.0, which not only features blade battery cells but also integrates almost all powertrain components into a single unit, thereby minimising energy losses and boosting thermal efficiency. Also new is its Cell-to-Body technology, which makes the battery a part of the car's structure itself. This improves safety and has a positive impact on the vehicle's dynamics. Other highlights are its 0-100kph acceleration time of 3.8 seconds and its claimed range of 700km on a single charge.
4. Citroen eC3 Aircross
Price: Rs 15 lakh-17 lakh
Launch: Late 2024
Battery: TBA
The next electric offering from Citroen is likely to be the eC3 Aircross, which is essentially an electric derivative of the C3 Aircross. Based on the common modular platform, which supports both ICE and electric applications, an electric version for the C3 Aircross is only logical. While the eC3 hatchback uses a 29.2kWh battery and a 57hp electric motor, Citroen could opt for a bigger battery and motor to cope with the Aircross' greater size and weight. Like the petrol version, the eC3 Aircross should be offered as a five- or seven-seater.
5. Hyundai Creta EV
Image source
Price: Rs 23 lakh-25 lakh
Launch: Late 2024
Battery: TBA
In the third quarter of 2024, Hyundai will introduce an electric iteration of the Creta based on the internal combustion engine platform, albeit with some modifications. Hyundai could give its EV some unique design elements to distinguish it from its ICE counterpart, but on the whole, expect its styling to look similar to the facelifted version. The story is likely to be similar on the inside as well, with similar interiors and equipment list as the ICE. Hyundai is yet to reveal details about its battery capacity, expected range and motor output. The Creta EV will take on the MG ZS EV as well as Maruti's upcoming eVX.
6. Lotus Eletre
Price: Rs 2.5 crore-3.1 crore
Launch: Early 2024
Battery: 109kWh
Lotus markets the Eletre as the 'world's first electric hyper SUV'. Its body shell includes extensive use of lightweight materials such as carbon fibre and aluminium, and its slippery design is said to include the most advanced active aerodynamics package on any production SUV. All versions are powered by a 109kWh battery that runs on an 800V system. While all variants are twin-motor driven with all-wheel drive capabilities, the 'standard' and 'S' versions make a strong 611hp. The 'R' version, meanwhile, gets a bigger rear motor, a 918hp total output and a claimed 0-100kph acceleration time of under 3 seconds.
7. Mahindra XUV.e8
Price: Rs 30 lakh-35 lakh
Launch: Mid 2024
Battery: 80kWh
The electric version of the Mahindra XUV700 will be known as the XUV.e8. Though it shares body panels with its ICE counterpart, it will be based on Mahindra's new INGLO EV platform and is likely to use an 80kWh battery with two power outputs – 230hp and 350hp, and could also feature a twin-motor setup giving it all-wheel drive. On the inside, though many of the XUV700's components will return, the XUV.e8 will take the game a notch higher than its petrol- and diesel-powered siblings with an array of three screens – a digital instrument cluster, infotainment and a new screen for passengers.
8. Maruti Suzuki eVX
Price: Rs 18 lakh
Launch: Late 2024
Battery: 48kWh, 60kWh
Jointly developed with Toyota, Maruti's first born-electric SUV is in its final stages of development and is slated for launch late next year. Recently showcased at the Japan Mobility Show in close to production guise, the eVX will measure around 4.3 metres in length, with a 2.7-metre wheelbase – a direct rival to the upcoming Hyundai Creta EV. On the inside, expect Maruti to add several upmarket bits like a twin-screen setup, powered seats, 360-degree camera, as well as ADAS. There could be two battery options – 60kWh with a range of around 500km, and 48kWh with around 400km of range.
9. Mercedes-Maybach EQS SUV
Price: Rs 4 crore
Launch: Late 2024
Battery: 108.4kWh
The ultra-luxurious Mercedes-Maybach electric SUV will don the three-pointed star emblem on the hood and dollops of chrome to boost its premium quotient. Its signature Maybach wheels, dual-tone paint and Maybach logos distinguish it from the standard version. On the inside, expect only top-notch quality and materials, with a richly appointed cabin and a top level of luxury on offer. In the '680' guise, it will make 658hp and 950Nm of torque, and it boasts of a range of up to 600km, a 0-100kph time of 4.4 seconds and it has a top speed of 210kph.
10. Mercedes EQG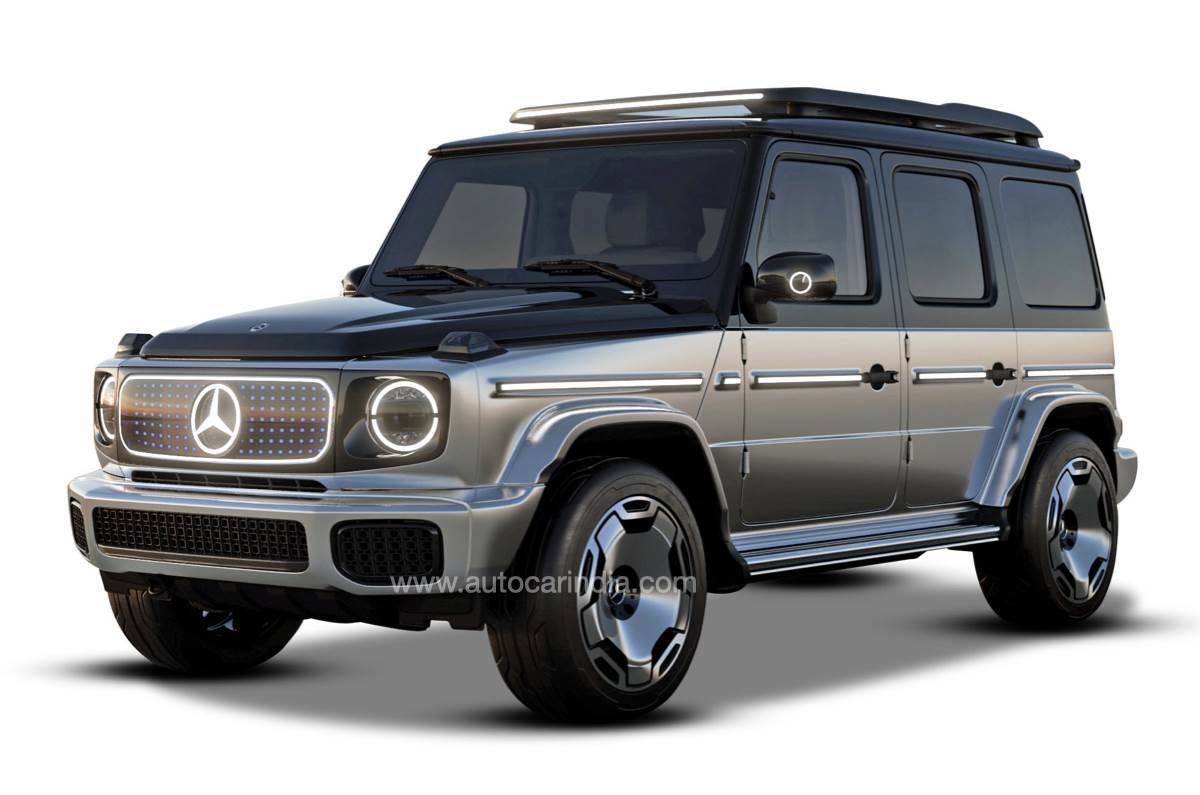 Price: Rs 3 crore
Launch: Late 2024
Battery: TBA
The new EQG is the electric equivalent of the hardy G-Class SUV, featuring near-identical boxy styling, although Mercedes has made a number of bodywork revisions to make it as aerodynamic and efficient as possible. The EQG will be based on a ladder-frame chassis, and is said to be as capable and as tough as the internal combustion-engined model. And to give it serious off-road cred, the EQG gets four motors – one at each wheel. Uniquely, it also features a G-Turn function wherein the electric motors turn the wheels on the left and right in opposing directions, allowing the vehicle to perform an on-the-spot 360-degree turn.
11. Mini Cooper SE
Price: Rs 58 lakh
Launch: Early 2024
Battery: 40.7kWh
The new three-door electric hatchback sits on a bespoke EV platform, developed by Spotlight Automotive, a China-based joint venture between Mini's parent firm BMW and Great Wall Motor. It builds on Mini's design themes with circular headlights, a new, larger octagonal front grille with blanked-out surfaces, and it now sports triangular tail-lights. And while the wheelbase is longer to make space for the battery, its overall length has reduced. Its interior design still echoes a retro-cool theme, the talking point being its one-of-a-kind circular 9.4-inch OLED infotainment screen developed with Samsung. The base Cooper E has a 184hp, 290Nm front-mounted motor and a 40.7kWh battery, with a claimed range of 305km. The Cooper SE produces 218hp and 330Nm, with a 0-100kph time of 6.7 seconds, and a 54.2kWh battery that gives it a claimed range of 402km.
12. Porsche Macan EV
Price: Rs 1.8 crore
Launch: Late 2024
Battery: 100kWh
Sharing its Premium Platform Electric (PPE) with the Q6 e-tron, the Porsche Macan EV will be the company's first all-electric SUV. It will pack a 100kWh lithium-ion battery placed beneath the cabin floor and feature a twin-motor setup, one on each axle, boasting outputs of around 600hp and 1,000Nm. The biggest talking point is Porsche's use of an 800V architecture, which allows for extremely fast charging.
13. Rolls-Royce Spectre
Price: Rs 9 crore
Launch: Late 2024
Engine: 120kWh
Rolls-Royce will bring to India its first all-electric production vehicle, christened the Spectre. Measuring 5.45 metres in length and 2 metres in width, the two-door coupe is larger than even the four-door Mercedes EQS. The Spectre is based on Rolls-Royce's all-aluminium spaceframe architecture, which also underpins the Phantom, Cullinan and Ghost. The Spectre is claimed to be 30 percent stiffer than any previous Rolls-Royce. It also features active suspension and four-wheel steering. The biggest talking point of the Spectre's interior is Rolls-Royce's new software platform called 'Spirit', which is essentially the new digital interface with connected car tech that controls all functions of the car.
14. Skoda Enyaq iV
Price: Rs 55 lakh
Launch: Mid 2024
Engine: 77kWh
The Enyaq iV will be Skoda's first all-electric offering in India and it'll be brought in as a full import. This five-seater crossover is only slightly smaller than Skoda's flagship three-row Kodiaq SUV. Skoda has been testing the top-spec '80x' version in India, which gets a 77kWh battery powering two electric motors – one on each axle giving it all-wheel drive capability – producing a total of 265hp. Also, the Enyaq iV has a healthy claimed range of over 500km and an equally impressive 0-100kph acceleration time of 6.9 seconds. It remains to be seen whether Skoda offers lower-spec, two-wheel drive variants of the Enyaq iV for a lower starting price point.
15. Tata Curvv EV
Price: Rs 14 lakh-20 lakh
Launch: Mid 2024
Battery: TBA
The Curvv is a rad SUV-coupe, which will be positioned above the Nexon in Tata's line-up. It will appeal to those looking for a standout offering without sacrificing on the practicality of an SUV such as high ground clearance and a raised seating position. Design highlights include its sloping roofline, which is neatly integrated into its notchback-styled boot. It also has a strong shoulder line, squared-off wheel arches and thick body cladding, which adds ruggedness. Its interiors are likely to get a digital screen for the instrument cluster and another 10.25-inch screen for the infotainment, which was recently introduced with the Nexon EV. In addition, it'll also feature the touch-operable climate control cluster as well as kit like a 360-degree camera and a sunroof. Initially, the Curvv will be offered as an EV with a range of 400-500km, with ICE versions to follow later. There are, however, no technical details on the Curvv's electric powertrain as of now.
16. Tata Harrier EV
Price: Rs 27 lakh-30 lakh
Launch: Late 2024
Battery: 60kWh
The Harrier EV will be based on the diesel Harrier's Omega architecture with heavy re-engineering to the Land Rover-derived platform for electrification. While the EV's specifications aren't officially revealed, it is likely to have a 60kWh battery, dual motors, all-wheel drive set-up and a claimed range of 400-500km. Expect the design to be largely based on the Harrier facelift that recently went on sale. It will also largely share its equipment with the ICE version, featuring kit like ADAS, 360-degree camera, ventilated seats and a panoramic sunroof.
17. Tata Punch EV
Price: Rs 13 lakh-15 lakh
Launch: Late 2023
Battery: TBA
Tata will launch its fourth all-electric offering in India – after the electric Tigor, Tiago and Nexon – in the form of the Punch EV. Squarely aimed to take on the Citroën eC3, the electric derivative of the Punch is likely to be even better equipped than its petrol counterpart, and is likely to feature all-wheel disc brakes, LED headlamps and a sunroof. A large 10.25-inch touchscreen and a Nexon-like steering with an illuminated logo could also be part of the package. While the battery's capacity or motor's specifications aren't known yet, Tata could offer multiple options to appeal to a wider audience.
18. Volkswagen ID.4
Price: Rs 55 lakh
Launch: Mid 2024
Battery: 77kWh
The ID.4 is based on VW's MEB electric platform. India will likely get the high-performance ID.4 GTX with a 77kWh battery powering two motors. Combined output is 295hp, with a range of around 400km.
19. Volvo EX90
Price: Rs 1.3 crore
Launch: Early 2024
Battery: 111kWh
This flagship three-row SUV is the first to be built on Volvo's SPA2 platform. The EX90 will be offered with a 111kWh battery, twin-motors and all-wheel-drive powertrain with two levels of output – 408hp and 517hp – having a claimed range of up to 600km.
Also See:
Top rated cars, SUVs in new GNCAP crash tests: updated list
RELATED ARTICLES