Netradyne AI tech to offer advanced safety to CJ Darcl Logistics fleet
The logistics provider will deploy the AI-based fleet safety solutions to enhance fleet management systems, set new safety standards, and reduce thefts.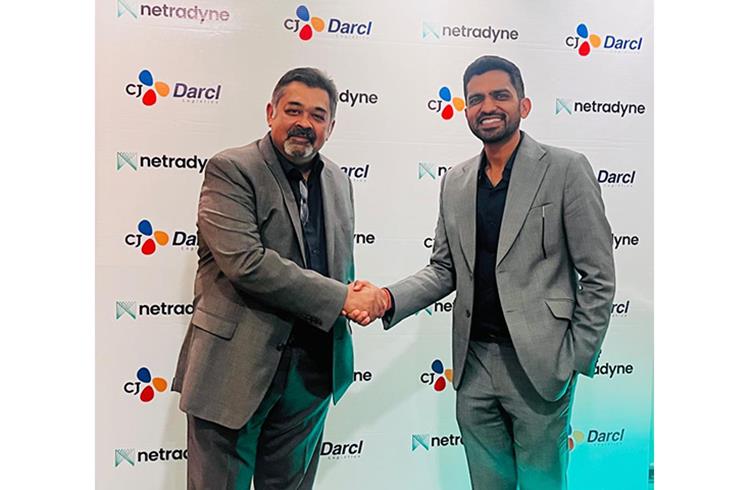 Netradyne, a Software-as-a-Service (SaaS) leader in artificial intelligence (AI) and edge computing focusing on driver and fleet safety, today announces that CJ Darcl Logistics, one of the largest logistics providers in India, will deploy it's advanced fleet safety solutions.
The partnership will provide CH Darcl's fleet of 1,000 vehicles with AI-enabled embedded safety technology, helping the company improve fleet operation performance, driver behavior, and reduce thefts.
By deploying Netradyne's Driver-i, CJ Darcl Logistics will enhance its fleet management and further build upon cost-effective services and sets new safety standards. It says that Netradyne's Driver-i system will help the company achieve its goals of improving driving behavior through automated driver coaching. It also supports in expediting driver exonerations as well as in handling insurance claims.
Durgadutt Nedungadi, Senior Vice President , International Business, Netradyne, said, "We are thrilled to partner with CJ Darcl Logistics, and we will deliver our industry-leading AI-based safety technology solutions to its fleets. The partnership paves the way for us to showcase our technology's flexibility to cater to our customers' diverse needs."
A joint venture between DARCL Logistics and CJ Group from South Korea, the company serves more than 2000 varied customers through its 174 offices across India. The company is far sighted when it appears to the adoption of technological advancements and safety. To enhance road safety, the logistics services provider, is integrating technology and safety measures by installing AI devices on its trucks. These devices control visibility and speed, which in turn improves the overall safety and security of the road.
According to Nikhil Agarwal, President, CJ Darcl Logistics, "Our vision is to train and to make the drivers follow the best road practices to avoid accidents. CJ Darcl aims to accomplish zero accidents and to understand and address the areas of concern while driving. Partnering with Netradyne's Driver-i with smart safety dash cams will help to control the driver's distracted sight. We have also conducted certain trials. Hence, it is helping in maintaining the Driver's scorecard with other promising results."
RELATED ARTICLES