'Indian two-wheeler safety standards one of the most evolved in the world': Vinay Harne, TVS Motor Company
For two-wheeler makers, safety is not one of the attributes that can be achieved, it is a question of existence for us and for our customers, notes Harne.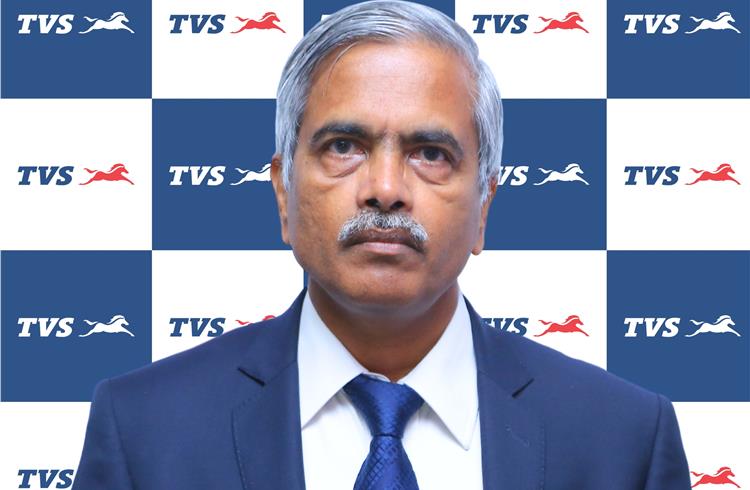 When it comes to safety features in two-wheelers, India has one of the most evolved standards globally, said Vinay Harne, President, New Product Development of TVS Motor Company. According to Harne, the onus of providing affordable and reliable safety features lies largely on the manufacturers, as Indian riding conditions are the most unique in the world.
"Being one of the largest markets for two-wheelers across the globe, we have some of the most evolved safety features. For instance, we have some India-specific traction control features for riding on bad and muddy roads," he said on Day 1 of the Road Safety Conclave, Surviving Indian Roads, organised by Autocar Professional.
On the manufacturing front, road safety is a critical development priority for two-wheeler manufacturers, Harne noted. "For two-wheeler makers, safety is not one of the attributes that can be achieved, it is a question of existence for us and for our customers. Safety forms the basis of our business, as in our country, two-wheelers remain the affordable choice for commuters, but they are more prone to accidents than cars," he told Hormazd Sorabjee, Editor, Autocar India, who was moderating the session.
As per a report published by the WHO last year, nearly 30 percent of all road traffic deaths involve powered two- and three-wheeled vehicles, such as motorcycles, mopeds, scooters, and electrical bikes (e-bikes). As these vehicles become increasingly widespread, particularly in low- and middle-income countries, the proportion of deaths involving them is increasing.
In order to curb this, motorcycles these days already come equipped with synchronized braking systems, anti-lock braking systems (ABS), tubeless tyres and LED lighting, Harne noted. However, he added, much more needs to be done in the area of vehicle design. "In some of the vehicles, we are coming up with a digital display where there will be a camera for reminding the riders to wear helmets. The work is already in progress, and it will come out soon," Harne said.
Further, he mentioned that with the rise in demand for high-performance motorcycles in India, advanced safety features to complement the riding performance have become inevitable. At present, there is growing demand for Advanced Rider Assistance Systems (ARAS) functions in the 125cc motorcycle segment, which is seeing an increase in consumer demand, Harne highlighted. Going forward, he noted that with further scalability and localization, these features will become part of mass-market bikes as well.
RELATED ARTICLES