High inventory, pile-up of entry-level models worry dealers ahead of festive season 
While high inventory just ahead of the festive season is a normal trend, in these times when there is a sluggish demand for entry level models in the domestic market, dealers are a bit concerned about their investment.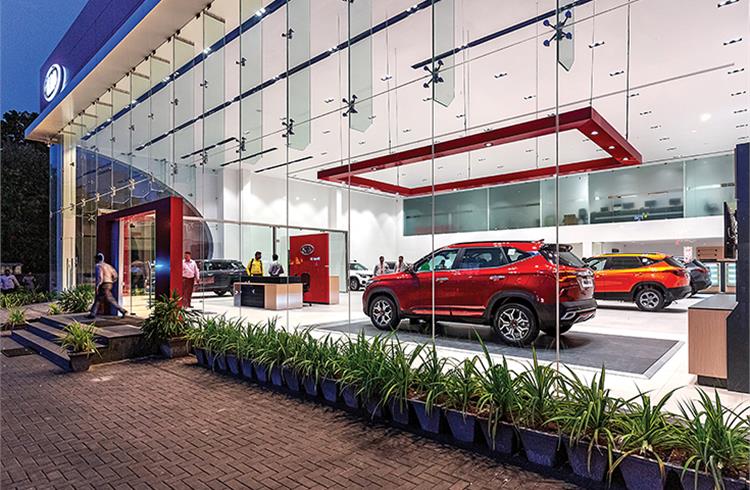 As dealerships look to sell off cars in the upcoming festive season, they're running into two major problems. The first is passenger vehicle inventory build-up is expected to reach a four year high by the end of August, and the second is that almost 60 percent of new car stocks are entry-level cars, where demand is quite saturated right now.
While high inventory just ahead of the festive season is a normal trend, in these times when there is a sluggish demand for entry level models in the domestic market, dealers are a bit concerned about their investment. Although retail sales of cars are expected to see a modest 3-4% growth in the month of August, small car segment demand remained subdued, with discounts inching up further.
At the beginning of August, the new car stocks at the dealerships were at 294,000 units, which are expected to increase to 310,000 units by the end of the month. According to the apex dealer body, the Federation of Automobile Dealers Associations of India (FADA), the current car inventory build-up has surpassed the September 2019 levels by almost 8 percent.
"Dealers are pilling up the inventories in view of good expectations for the festive season. The Onam celebration started on August 20 and will extend until mid of November. What is concerning for us is the higher accumulation of entry level cars in every OEM, which are not in very high demand. Currently, 60 percent of the overall car and two-wheeler stocks are entry-level models. We don't mind 40-50 days of stock buildup, but we mind overstuffing the dealerships with slow-moving models," Manish Raj Singhania, FADA president, told Autocar Professional.
Worse, the rural economy is not out of the woods yet. Rural consumption dropped to a six-quarter low of 2.8% year-on-year in Q1FY24 as against 7.9% in Q1FY23. This clearly dragged down the demand for entry level cars, two-wheelers and tractor sales in the hinterland during the April-July period.
When asked about the spike in small car stocks, Shashank Srivastava, Senior Executive Officer, Marketing & Sales, Maruti Suzuki India opined that the stock of smaller cars is definitely on the higher side, but that does not mean that they are selling less.
"The production of hatchbacks has been higher than demand. Because of the semiconductor shortages, we are unable to manufacture cars like the Grand Vitara, Brezza, Jimny, and Fronx. We produced more of smaller cars than what was required by the market," he added.
He further noted that discount levels were also higher for the smaller cars, which is a correlation between how much a company is producing and the demand.
Analysts at ICICI Securities opine that cumulative inventory addition for key passenger vehicle players like Maruti Suzuki and Mahindra & Mahindra during the April-July period stood at 84% of July retails, implying limited scope for further inventory addition in August and September.
"Our channel checks indicate inventory days have increased from 30 days in June to about 40 days at present for large Maruti Suzuki dealers, and, with the festive season starting in October this year, we do not expect further stocking until September," the ICICI Securities report said.
2W stocks are at satisfactory levels
As per analysts at ICICI, the majority of prime two-wheeler players have also reduced inventory in the preceding four months, suggesting good scope to improve wholesales in this month itself as a run-up to the festive season and peak out in November. At present, two-wheeler dealers have a stock of 20-25 days, which is at a comfortable level.
"Our channel checks tell us inventory days at dealerships of TVS, Bajaj, Royal Enfield, and Hero MotoCorp are under reasonable control in August, providing scope for better wholesales prior to retail demand spiking in October. Average monthly two-wheeler retails for all these markets combined were up 10% in April-July as compared to the previous four months as well as the same period of FY23," analysts added.
FADA president noted that the association has been urging the government to cut down the GST of entry-level 100cc-150cc bikes to 18 percent from the current 28 percent. "The cost of acquisition has gone up for entry-level motorcycles by 45-50 percent, impacting their affordability for consumers across India. Sales of such models come predominantly from rural India, which is not performing well. Lowering the GST rate will enhance sales and revenue for the industry," Singhania added.
RELATED ARTICLES