e-Sprinto Amery Scooter gathers 1,000 bookings within 2 weeks
The company received its first booking from Chennai on the day of launch.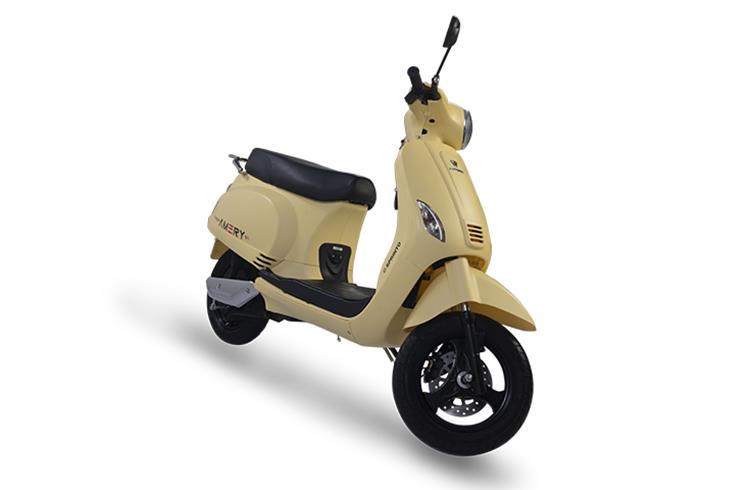 Electric two-wheeler maker, e-Sprinto, has announced that the company has received over 1000 bookings for its Amery Scooter in a span of two weeks.
Bengaluru and Hyderabad contributed significantly to the booking numbers. The company has already initiated the delivery process for its customers. The first batch of 100 Amery Scooters has been handed over to the customers.
Atul Gupta Co-founder and Director, e-Sprinto stated that this reflects the growing demand for eco-friendly and efficient electric two-wheelers in India."
With the current demand, the expected waiting period is approximately one month for the Amery Scooter. E-Sprinto assures its customers that every effort is being made to expedite the production and delivery process, ensuring a smooth and timely experience for all the bookings received, the company said in a statement.
The e-scooter is targeted toward urban riders aged 20 to 35 and features a ground clearance of 200mm and a lightweight structure of 98 Kg. Powered by a 2500W BLDC Hub Motor which delivers a maximum range of 140 km, the scooter accelerates from 0 to 40 kmph per hour in 6 seconds, reaching a top speed of 65 kmph.
Additionally, e-Sprinto has ensured that the Amery Scooter complies with the Indian Government's FAME2 (Faster Adoption and Manufacturing of Electric Vehicles) policy.
RELATED ARTICLES