Autocar Professional's August 1, 2023, issue is out!
India's Tamil Nadu emerges as a leading contender in the billion-dollar electric vehicle race.
This super 96-pager is power packed with news, features, interviews and technology articles that will keep you up to date on developments in the Indian and global automotive sector.
The highlight of the issue is about the race for electric vehicles (EV) in India and how billions of dollars are lined up in the world's most populous nation, Tamil Nadu, arguably the Detroit of India that has taken an early lead.
With almost 45 percent of the country's electric vehicle production taking place in this key manufacturing node from the south of India, it's enterprising Minister of Industries T R B Rajaa is framing a gameplan to pitch Tamil Nadu as a hub for manufacturing and exports not only in South Asia but also the world.
South Special

We have 23 pages specially curated that offers an insight to the plans of some leading corporates from South India who have a critical manufacturing footprint in the region and how are they evolving their respective business strategies.
Sales Analysis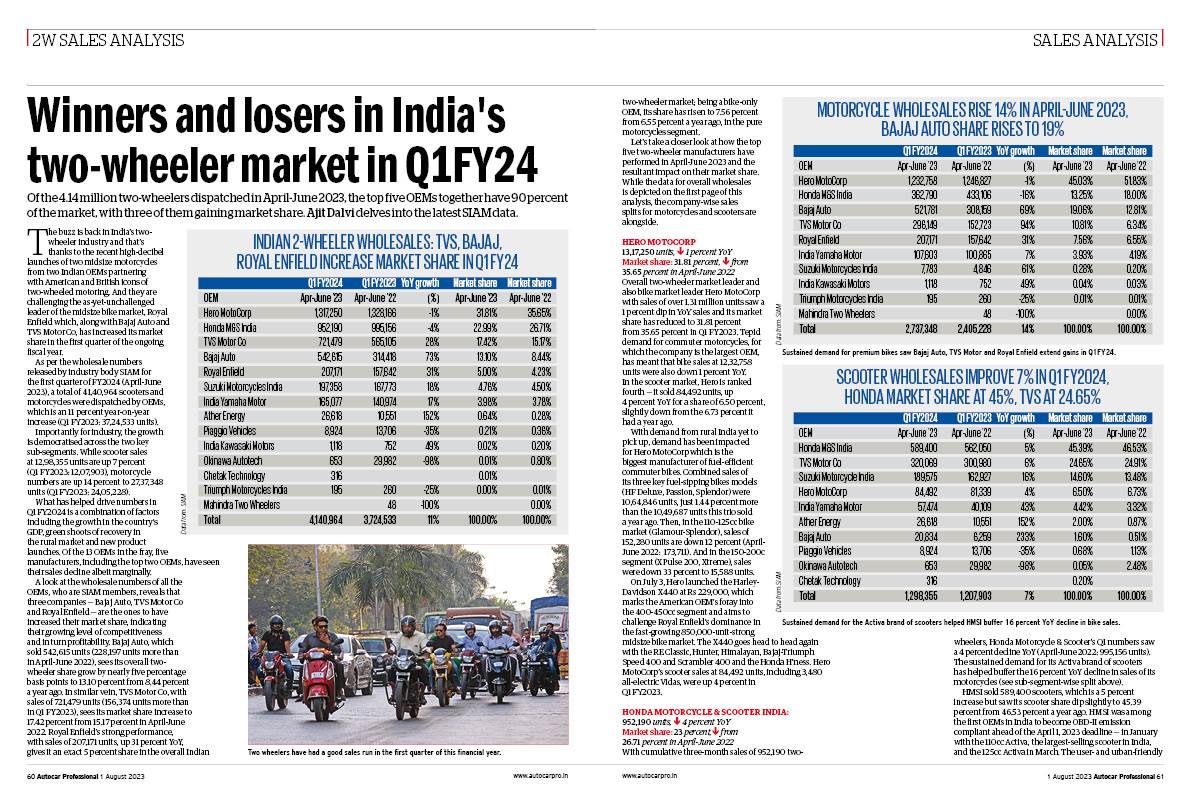 Winners and losers in India's two-wheeler market in Q1 FY2024.
Companywatch

Hot rubber: Yokohama and Ceat Tyres business plans and performance
Sectorwatch

Top CV makers' stock prices are seeing an upward trend and market analysts are bullish about the future.
How you can read this issue
Autocar Professional magazine is available through all good newsagents and for download from Magzster. You can also buy one-off copies of Autocar Professional magazine – contact Ganesh at ganesh@haymarketsac.com. Alternatively, never miss an issue – subscribe to Autocar Professional magazine today.
RELATED ARTICLES