Advanced Structures India: Cost cutting without compromise
In the highly competitive automotive industry, whether for a seasoned Original Equipment Manufacturer (OEM) or a start-up, finding optimised costing solutions is what a specialist company like Advanced Structures India is helping to achieve.
Vaibhav B Kumar, Managing Director and Pratik Shukla, Director of Engineering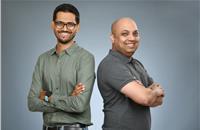 In the price-sensitive automotive industry where a customer weighs every rupee, before the purchase of a vehicle, costing and cost reduction experts play a crucial role.
Most OEMs have specialised departments with engineering teams tasked with the assessment and determination of the cost of many new product designs. As specialists, they leverage a target cost approach to ensure that products are optimised for cost and manufacturability right from the start. The target cost approach requires cross-functional collaboration among departments within a product team to successfully meet cost targets.
But one must see beyond these processes and utilise technology to study each and every component in detail for cost calculation and cost reduction during its entire lifecycle, says 35-year-old Vaibhav B Kumar, Managing Director of Bengaluru-based Advanced Structures India (ASI). ASI has positioned itself as a zero-based costing and cost reduction specialist by leveraging its own xcPEP software platform and has a client base in India, Europe, and Taiwan. The specialist service company offers teardown benchmarking, zero-based costing, and cost reduction services.
Humble Beginnings
"We started in 2014. Before this, I used to work at Ashok Leyland where I was a durability testing engineer. My colleague Pratik Shukla who is Director of Engineering at ASI used to work at Maruti Suzuki as a design engineer and joined soon after to build the company. Initially, we started as an engineering services company mainly focused on testing and turnkey design projects. The experience gained in our previous jobs helped us do some very well-received work. At that time, we used to do many things like durability testing, assess vehicle attributes, performance, fuel efficiency, etc. We have done a lot of work on bodyshell development when the safety norms kicked in for bus bodies. But we found our blue ocean in costing and cost reduction," says Kumar.
Data Mapping is the key
Given the complex nature of constructing an automobile, be it two wheelers, three wheelers or commercial vehicles, there can be 4,000-5,000 individual components that go into a vehicle, so it becomes a cumbersome job even for an in-house facility to produce effective results, says Shukla.
"Many companies are unable to conduct zero-based costing studies at scale due to a lack of effective tools for such a large scale yet precise data mapping and hence use thumb rule-based assessments," adds Kumar. ASI maps the labour rates, machine rates, electricity cost, logistics cost, and all such cost drivers for different regions of India, China and other regions to accurately calculate the cost of parts originating from these geographies accurately.
The idea of Zero-based cost management was introduced as a practical approach that tackles costs at the root by assessing expenses for all organisational activities in a structured, pragmatic, and dispassionate way. ASI has brought technology into it to enable scale and detail previously unheard of.
Looking back at his decade-old company, Kumar admits that for the first three or four years, they didn't really know what they were doing. "I think, back in the day, we thought we were very clear about what we were doing. We did high-end engineering projects that were very interesting to work on; however, the scale was missing. Just before Covid-19, what we did was look at all the aspects of what we were doing into costing and cost reduction and converted it into a very comprehensive software platform, our own IP," he says. Shukla adds, "Our core competence, as seen from the customer's point of view, is costing, and we help calculate the cost of something in very different scenarios in different locations quickly. We have effectively digitised the cost engineering function in the automotive industry."
Application of Zero-Based Costing
In the automotive industry, once a new product is conceived, engineering teams at OEMs are immediately deployed to calculate the target cost of the concept and align it with the business case. Once the product is developed and ready for production, a second and more refined round of costing is conducted to identify the cost reduction areas. A combination of Value Analysis and Value Engineering principles is then applied to reduce the cost of the vehicle. It has now become an essential aspect of the lifecycle of a product that could range from 7 to 10 years.
Competitors are also studied at these stages to identify their strategies, zero-based cost, and cost drivers. Competitors are picked from an appropriate segment, and then cost and supply chain benchmarks are set, says Shukla. The profiling and positioning are subjective and can depend on what market segment the OEM wants to be in, what its strategy on product or supply chain fronts is, and many other business considerations.
Difficult data to map
As input parameters were not clearly mapped in India, even though zero-based costing is a well-known and understood domain, its application and the precision of output were lacking. "India was not that granularly mapped for these things as it's a very time-consuming process. It's even more difficult if you have to do it on a competitor's vehicle," he says.
In the past, estimates would be done by the rule of thumb or guess estimates, and as expected, the final product (cost estimate) wasn't so perfect.
"Besides, they were completely failing when it came to estimating costs of electronic components. Electronics is a major cost driver in both EV and ICE vehicles. Supply chains are complicated, and input data is scarce," adds Shukla. \
Thinking out of the box
"We took this problem from first principles, and we mapped the manufacturing as well as the supply chain for electronic components. We mapped the raw material rates, machine data, supply chain participants, and their margins, updated our cost models with more precision, and now our work in this area is very highly valued by our customers," says Kumar.
"This is very difficult to do, and nobody besides ASI is doing it today in India or elsewhere. Given the scale at which we do teardown and costing, we have the financial returns in mapping such information," adds Shukla.
Costing and its implications
Cost management is very important for OEMs, and the entire margin is probably around 8-10 percent, even the best performers are around 15 percent. So, if we go wrong by five percent in our overall cost calculation, it can make a big dent in the margins. A fact to remember is that minor percentage points also make up the overall cost, which in turn makes a big impact on the customers' margin.
In terms of scale, a typical vehicle probably has 3,000 to 4,000 parts, and it is not possible for even a team of 100 people to do all this costing. Let's say a customer has three or four product platforms, six to seven variants; even in the setup, a team of 400 engineers will not be able to update the costing of all of these parts in a year.
"That's why we need advanced software with inbuilt automation to a point where updates for us take about half a day or one day to update everything from today's raw material, today's power rates, today's markup on commoditised parts," says Kumar.
Applying xcPEP software
ASI's solution for its clients is the software that was developed over a period of eight to nine years. "The software is quite comprehensive and has been designed to offer competitor teardown and data mapping, including features, architecture, BOM, and suppliers. This is in addition to determining the costing of all parts, and the third part is our Machine Learning-powered data analysis and cost reduction idea generation that involves a client and their competitor vehicles or products," says Kumar.
Besides quick estimation of costing aspects in India, what else can it do? "Our core strength is costing, and we are good at it because we have the software which provides an incredible amount of data that helps make projects feasible that were not feasible earlier," he says.
The database that we have developed for India also factors in data from markets that may affect Indian manufacturing. For instance, Vietnam that offers low costs can affect India a lot to a large extent. Then, there are other markets to consider also – China, Taiwan, Turkey, Korea, among others. "We have factored in all these markets because of which we can do costing to higher accuracies, which now enables new possibilities," adds Kumar.
A typical user case
"Now, let's say there is a company that does not manufacture light commercial vehicles and plans to make one. They need to make a business case. When we come into the picture, we will start with the entire product lifecycle and help them build a solid business case, target cost, and tentative supplier base before they have even built the prototype or before they have even started doing engineering," explains Kumar.
"At a later stage, when the vehicle is in the market and margins are under pressure, we do a cost benchmarking activity and generate ideas for cost reduction," adds Shukla.
Cost reduction recommendations
A typical project can take six to eight weeks; larger projects may stretch to 12 weeks. All parts are studied, and special efforts are made on high-cost components like electrical and electronics and powertrain. There are many trade-offs; a different material may reduce cost, but its manufacturing process may be more expensive, or its supplier may be located far away, or the volumes may not make the tooling cost feasible. This is where machine learning comes into the picture and studies all permutations and combinations of decisions and throws out only the few worth exploring. "We generally leave out safety-critical components out of the study," adds Shukla.
Future tech-ready
The company also addresses client requests that can arise from new safety and emission norms as well as electrification. A lot of work was done during the BS VI standards upgrades by the company. Work on a much larger scale is being done in the electrification shift. "We looked at developments that were going to add to the weight of the car(s). We also studied the impact of these new technologies (EGR, DPFs, SCR) on the vehicle architecture," says Kumar.
Global interest in India
As the country emerges as a strong market for the automotive industry, global players are taking keen interest in opening shops. They have two key questions: How much will it cost to make this in India and who can make this? As a one-stop solutions provider, Advanced Structures India can help the interested investors or companies planning to set up operations, help plan the cost structure and supplier base. Kumar says that by the time this quarter ends, they will launch a new SaaS platform where prospects can come in, look for suppliers and engage with them, do their own cost calculations, develop the supply chain among others using ASI's software platform.
This feature was first published in Autocar Professional's August 15, 2023 issue. ​
RELATED ARTICLES