Vega and BASF develop lightweight helmet with advanced materials
Concept helmet, which uses advanced material solutions, rethinks motorcyclists' style, safety, comfort and functionality
Belgaum-based helmet manufacturer Vega Auto Accessories and BASF today unveiled a concept helmet, which has been co-created to showcase innovative material solutions and designs that enhance motorcyclists' style, safety, comfort, and functionality.
In collaborating on the project, Vega and BASF considered the critical concerns of riders, such as a lighter weight helmet and ample ventilation for greater comfort and safety for customers in Asia Pacific.
"The versatility of our innovative and customised material solutions also opens up design possibilities. You need more than just a product to solve your challenges – you need a variety of high-performance materials, applications, engineering, simulation, and manufacturing know-how to develop new products and applications. Our co-creations projects, such as the concept helmet, demonstrate how successful collaboration along the entire value chain can better serve market needs," said Marilyn Lye, Vice-President, Business Management Industrial, Performance Materials Asia Pacific, BASF.
Advanced material solutions at work
BASF's broad portfolio of advanced material solutions, which can be optimised to meet demanding application specifications , also extend the durability of end-products or have been designed with recyclability in mind. They include
Infinergy E-TPU for the outer layer of the helmet interior provides excellent damping performance.
Elastollan TPU for the bottom ribs and soft pad over the Bluetooth provides a smooth surface, and soft-touch yet possesses excellent wear and tear performance. When applied as a paint protection film and striking Electroluminescent (EL) strip light, Elastollan offers good transparency, scratch resistance, and excellent durability.
Ultramid PA for the outer shell, breath guard cover, and carabiner assembly provide good impact resistance and mechanical performance.
Ultraform POM for gears and other components possess excellent sliding characteristics and good dimensional stability.
Ultradur PBT for front air vent, assembly dust pocket & filter body provides good flowability, aesthetics, and weatherability (outdoor durability).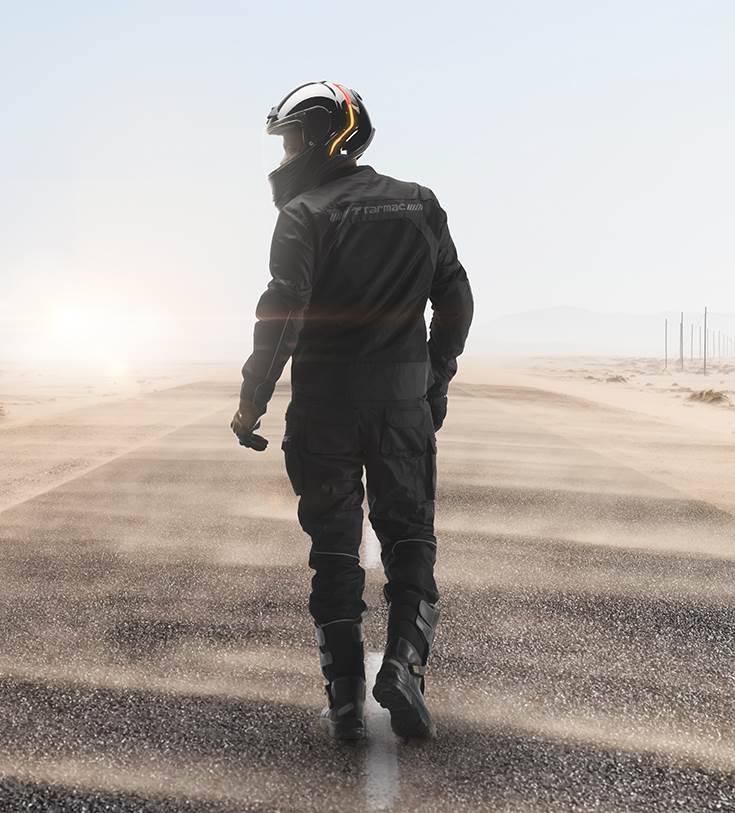 The Creation Center, BASF's dedicated touch-point inspiring creative solutions, BASF designers, engineers, and simulation experts support customers such as Vega in the early product development phase – from design conceptualization to technical specification, material testing, prototyping, validation, marketing, and launch.
For the concept helmet, the Creation Center teamed up with Vega and Elephant Design, an industrial design agency, to develop a design solution that fulfilled the helmet co-creation design requirements related to style, safety, comfort, and functionality.
"Vega has been the preferred choice for numerous bikers and two-wheeler riders, providing them safety and quality for over three decades. We are glad that through our tie-up with BASF, we can introduce new concepts in the helmet industry. Together with BASF, we are moving forward with our mission of exploring new frontiers in helmet technology and material innovation and safety through functional and creative design with BASF. The concept helmet is a showcase example of how we are blending futuristic design and technology to create premium quality helmets and provide excellent customer experiences," said Uttam Chandak, Director, Research & Development, Vega Auto Accessories, Belgaum.
India, the world's biggest two-wheeler market, is also that for scooter and motorcycle helmets. Over 20 million two-wheelers are sold annually and more than 250 million two-wheelers currently ply on Indian roads.
RELATED ARTICLES